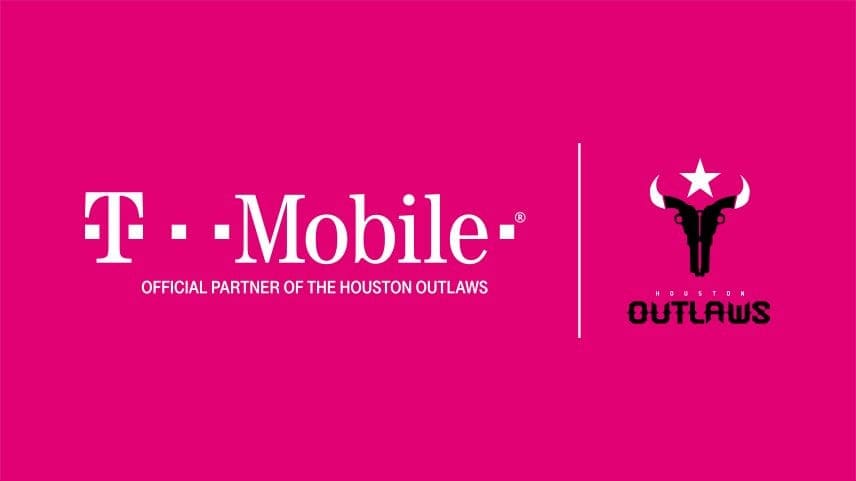 by in
The Houston Outlaws just landed their first major partner, the telecommunications giant T-Mobile. This company sponsors the Overwatch League and now signed with the Houston team. The Houston players now have a wireless partner with T-Mobile.
This company is committed to two things, providing fast internet and supporting esports. Technology companies are constantly trying to enter the esports scene but only a handful reached the same amount of success.
T-Mobile brings a refreshing deal to the table. Not only the team and the company are benefiting from the partnership, the fans will also enjoy from this. Any Houston Outlaws fan that also happens to be a T-Mobile client is eligible for one of the multiple rewards. These prizes include VIP tickets for event and special offers.
Online content brings the fans closer to their favorite teams. T-Mobile is fully aware of this exchange and will produce never seen before content. The goal is to improve Houston's presence online and show the fans what happens behind the scenes.
Houston Outlaws finished Stage 3 of the Overwatch League in ninth place. The team only took four victories on Stage 3 but they have their eyes in the next one. Despite its results, Houston Outlaws is one of the most beloved teams in the Overwatch League. This deal was possible thanks to the team's consistency.
The Overwatch League returns on May 16. Houston Outlaws returns on May 17 when they will face London Spitifire. Their second match of Week 1 is against Boston Uprising, defending champions and winners of Stage 3.