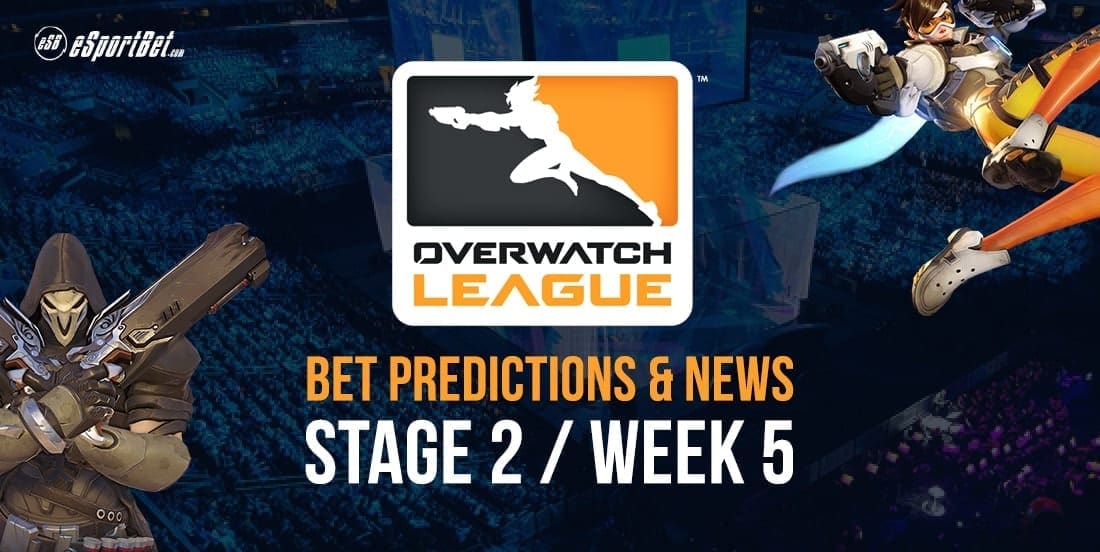 by in
Overwatch League action continues on Thursday with three matches of Stage 2, Week 5 action, including ladder leader New York Excelsior.
While the Excelsior are the second match on Thursday it is not their match up that present the best opportunities for bettors. Our man in the know Kenny R gives his free betting predictions below.
Houston Outlaws (3W – 5L) vs. Seoul Dynasty (6W – 2L)
Match date: March 22nd
As I've already mentioned, Houston Outlaws is having a very bad time right now so the team is likely to lose even against a weak opponent. An adversary like Seoul Dynasty, who is one of the best in OWL, will most likely win against Houston Outlaws with ease.
The last direct match between these two teams ended with a victory for Seoul Dynasty (score 3 – 2). And back then, Houston Outlaws was in a much better condition.
Best bet: Back Seoul Dynasty at -714.29 at BetOnline
New York Excelsior (7W – 1L) vs. Dallas Fuel (2W – 6L)
Match date: March 22nd
Following their internal issues and decision to release xQc due to his repeated inappropriate behavior, Dallas Fuel collapsed into nothing and is now the ideal team to bet against. And with New York Excelsior being at the peak of its power, there is absolutely no chance for an upset here. Whatever the odds will be for this match, this is absolutely free money to be made.
Best bet: Back New York Excelsior at -5000 at BetOnline
San Francisco Shock (3W – 5L) vs. Boston Uprising (4W – 4L)
Match date: March 22nd
Boston Uprising is in excellent shape right now, having won 4 out of its last 5 matches. The team hasn't made any changes to its roster, so we can expect to see them performing as usual without too many dramatic playstyle changes.
On the other side, San Francisco Shock is not doing too great and lost 2 of its last 3 matches. However, the match result is still difficult to predict because San Francisco Shock won their last direct match against Boston Uprising (score 3 – 2) and back then the team was weaker than it is today.
These things considered, it would probably be a good idea to bet a smaller amount on the underdog (SFS).
Best bet: This our fill-up, with nice odds to back San Francisco Shock at +175 at BetOnline