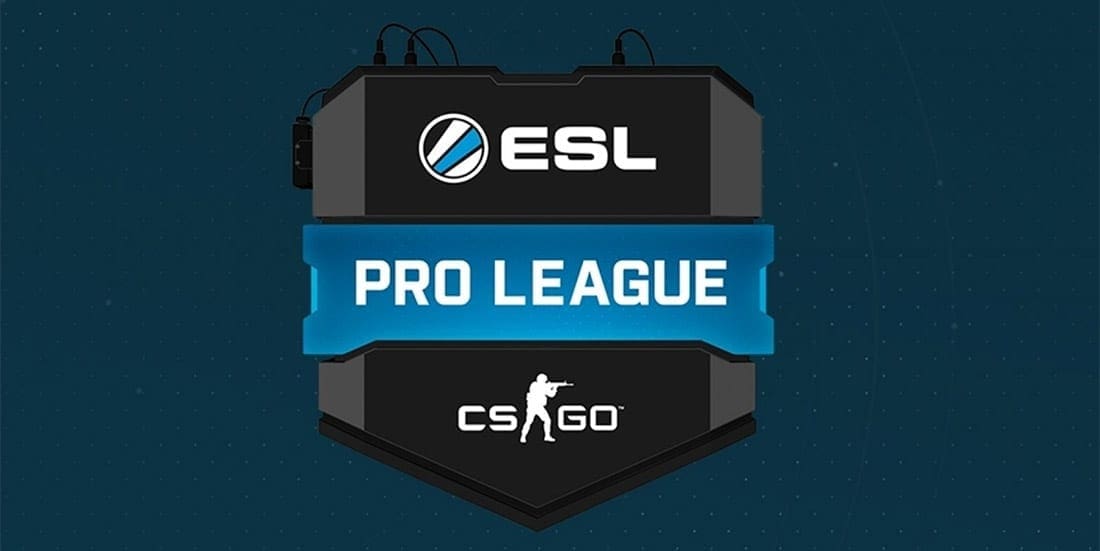 by in
Heroic have won a thrilling ESL Pro League final, defeating Gambit in five maps, to notch up their first achievement in the Grand Slam Season 3 race.
Lead by Casper "cadiaN" Molle, Heroic defeated Gambit 3-2 in what turned out to be a heated back and forth grand final series of the season 13 title. For their efforts, Heroic walked away with $200,000 in prize money.
Heroic join Natus Vincere, Mousesports, Astralis, FNATIC, Evil Geniuses and Team Liquid with trophies in the race for the third Intel Grand Slam, which will net the winner USD $1 million and CSGO bragging rights.
After the ESL Pro League final, cadiaN, who was riddled with excitement and loss of breath, had the following to say in the post-match interview.
"That was such a long game, so intense, it was five maps and one of them was with four overtimes, basically counting for two," he said.
"They gave us a run for their money. Gambit played so well, they're probably considered the best team by everyone. This is our first tournament and we did it. I feel like that's part of CS history by now."
While team Heroic were not favorites to clinch the EPL Pro League title, they put up a stellar performance right from their first pick, Inferno, and secured a win. They initially suffered a 4-12 deficit to the Gambit team, but later forced a comeback, seeing the game move into overtime. Due to some significant plays from Martin "stavn" Lund, the Danish team came out victorious in the pick.
The second pick, Vertigo, saw Gambit destabilize the Danish defense by a landslide, after losing a few gun rounds to Heroic at the beginning of the map. The Russian team cruised into a 16-3 win over their opponent.
Gambit took the lead in the next pick, Train, by a 12-6 scoreline, but couldn't hold on to their lead as cadiaN kept finding plays that led to the map being forced into overtime. The map took a different turn and only came to an end after four sets of overtimes. After 54 rounds of slow regulation and self-destruction overtimes, Heroics began to look the part as they snatched the third map right from Gambit.
Overpass was a close affair as Heroic sought to end the series in four maps but Gambit was victorious by a 16-10 scoreline. At the fifth and final map, Mirage, Heroic started on the right foot and kept on going till the end with cadiaN seeing the game out with a knife kill feature, winning a 1v4 clutch which saw the team go frantic in celebration of their win.
Heroic had put up an amazing performance in their group stage, clinching a perfect score of 5-0, defeating OG, Big, Complexity, FunPlus Pheonix, and Renegades. They went head to head with the Swedish Ninjas in Pyjamas and had a clean sweep. They then replicated the same outstanding performance in their next fixture, an easy victory over FURIA.
ESL Pro League Season 13 final standings
1. Heroic – $200,000
2. Gambit Esports – $85,000
3-4. FURIA – $45,000
3-4. NIP – $50,000
5-6. Astralis – $35,000
5-6. Complexity – $30,000
7-8. Virtus.pro – $27,500
7-8. G2 Esports – $27,500
9-12. Natus Vincere – $25,000
9-12. ENCE – $25,000
9-12. Liquid – $30,000
9-12. FunPlus Phoenix – $25,000
13-16. Endpoint – $17,000
13-16. MIBR – $17,000
13-16. Vitality – $17,000
13-16. OG – $17,000
17-20. fnatic – $10,000
17-20. Cloud9 – $15,000
17-20. FaZe – $15,000
17-20. Renegades – $10,000
21-24. Evil Geniuses – $8,000
21-24. TeamOne – $3,000
21-24. Mousesports – $8,000
21-24. BIG – $8,000
More esports news