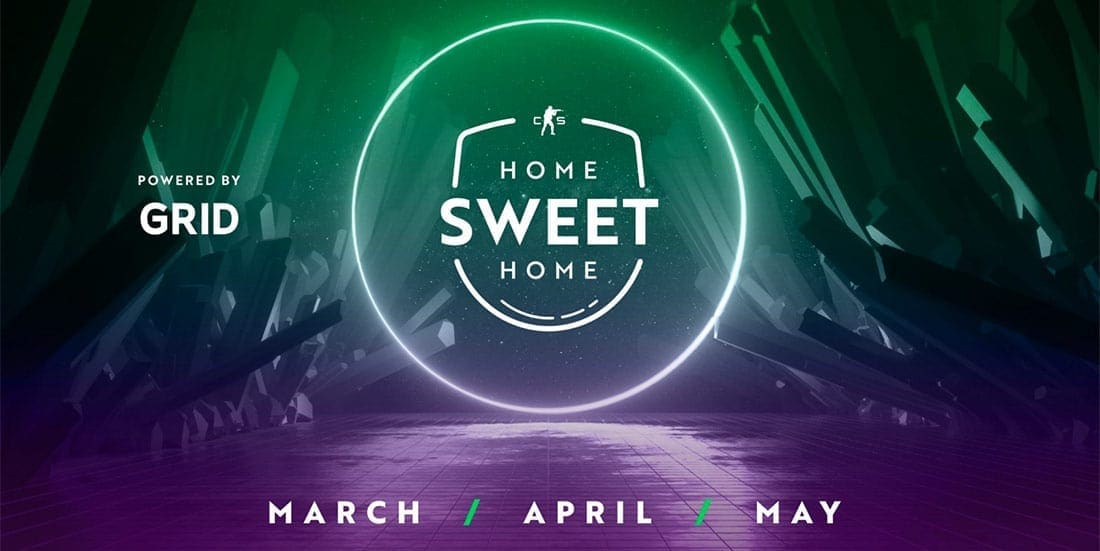 by in
SKADE vs ENDPOINT CS:GO BETTING & MATCH DETAILS

CSGO Betting Odds:
SKADE -140.85 at BetOnline | Endpoint +107 at BetOnline
When:
April 17, 2020 at 13:20 CET
Watch Live:
Twitch (https://www.twitch.tv/GRIDesports)
SKADE vs ENDPOINT #HOMESWEETHOME WEEK 2 BETTING PREVIEW
SKADE and Endpoint are slated to clash this Friday in the opening match of Group D during the second week of the #HomeSweetHome CS:GO tournament.
SKADE enter Week 2 after a quarter-final appearance in Week 1. The Bulgarian squad produced an impressive run through the group stage but fell flat against Sprout, who disposed of Teodor "SPELLAN" Nikolov's squad with a 16-11 result on Mirage and 16-12 on Inferno. Nonetheless, it's hard to overlook SKADE's dominant performance in their group, where they defeated Team Singularity (16-10) and reverse-swept AGO with a 16-12 win on Train and 16-9 on Mirage.
Since their last appearance at #HomeSweetHome, SKADE have maintained their form with a solid run at the ESEA MDL Season 33 Europe Relegation tournament. A closely fought 2-1 win over FATE Esports followed by another three-map win against Salamander Gaming earned SKADE a spot in the upper bracket finals, where they reverse-swept Ambush and secured a ticket for ESEA Season 34: Premier Division – Europe.
Now SKADE are set to take another swing at #HomeSweetHome, this time in Group D alongside Gambit Youngsters, Copenhagen Flames and Endpoint.
After a turbulent year which saw a total of 22 roster moves, a complete rebuild in June and the disbandment of the entire squad in November, Endpoint decided to start fresh by acquiring the ex-Phoenix core in January. That proved to be a good decision, as the team have since risen to an all-time high of 35th in the CS:GO esports world rankings.
Although Endpoint have not won a tournament since ESL Premiership – Winter 2019, they've produced a few solid showings this year. That includes a third-fourth finish at Europe Minor Championship – Rio 2020: Open Qualifier #3, top-six placements at DreamHack Open Anaheim 2020 and SECTOR: MOSTBET Season 2, and a runners-up finish at ESEA Season 33: Advanced Division – Europe earlier this month.
Looking back at Endpoint's run through #HomeSweetHome Week 1, the European-mix squad got off to a slow start and lost to AGO (21-25) in the opening match. However, they quickly dusted themselves off and picked up a commanding 2-0 win over Team Singularity and later sealed a revenge win over AGO to secure a spot in the playoffs. While North bested them with a perfect 2-0 series in the quarter-finals, it's worth noting that Endpoint took the Danes to 30 rounds on vertigo (14-16) and 29 on Train (13-16).
Endpoint also participated at ESEA MDL Season 33 Europe Relegation, where they defeated OFFSET (2-0) and Vexed Gaming (2-1) but went down to the new-look Wisla Krakow squad with defeats on Dust II (16-10) and Train (16-12).
SKADE vs ENDPOINT #HOMESWEETHOME WEEK 2 BETTING PREDICTIONS
Although SKADE (39th) sit slightly lower in the global rankings than Endpoint (36th), they are favourites on form. While the Bulgarians are on a three-match winning streak, their next opponents are regrouping after a humiliating defeat to Wisla Krakow.
Dust II should be Endpoint's first venue of choice. It is their second-best map behind Vertigo, which SKADE will most certainly ban. This, however, could be a problem for Endpoint, as SKADE are on a four-map winning streak on Dust II and also hold a higher win rate (62% – 57%). SKADE have the advantage on every other map – especially Inferno (80%), where Endpoint have won only two out of their six matches.
With better form and a stronger map pool, SKADE should claim the spoils on Friday.