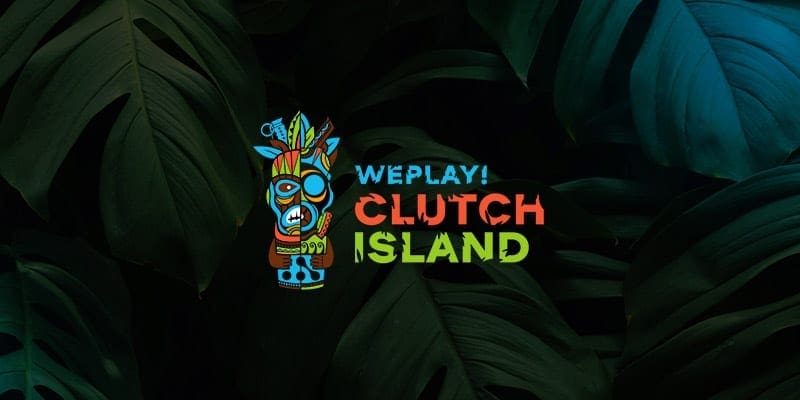 by in
WINSTRIKE TEAM vs HARD LEGION ESPORTS CS:GO BETTING & MATCH DETAILS

CSGO Betting Odds:
Winstrike -200 at BetOnline | Hard Legion +147 at BetOnline
CSGO Betting Lines:
Winstrike -1.5 at +148 | Hard Legion +1.5 at -200
When:
June 27, 2020 at 13:00 MSK
Watch Live:
Twitch (https://www.twitch.tv/weplayesport_en)
WINSTRIKE vs HARD LEGION WEPLAY! CLUTCH ISLAND BETTING PREVIEW
Winstrike Team and Hard Legion Esports will clash for the second time in history this Saturday in the seventh-place decider match at WePlay! Clutch Island.
Despite receiving a direct invite to the third stage of the tournament, Winstrike's performances have left a lot to be desired. They started with a 0-2 loss to Nemiga Gaming and followed up with a 1-2 defeat to ESPADA, thus finishing bottom of Group A and failing to progress to the playoffs.
The latter of those results was especially disappointing, as Winstrike squandered two golden opportunities to close out the match. Having sealed a comfortable 16-10 win on Dust II, they threw away a 14-7 lead on Mirage and then butchered a 9-6 advantage on Overpass. Both of those maps were notable for Winstrike's awful performances on T-side.
Viktor "Lack1" Boldyrev ended the series against ESPADA with an impressive 1.40 rating, which was easily the top mark of all players on both sides. His teammates, however, were well below their best, as none of them neither to put up higher than a 1.09 rating.
Recommended!
Like Winstrike, Hard Legion Esports have underperformed after receiving a direct invite to stage three of WePlay! Clutch Island. In the group stage, Sviatoslav "svyat" Dovbakh and his crew lost to Virtus.pro (1-2) and were trounced by Natus Vincere (0-2). They won only seven rounds against the IEM Katowice champions, finishing 2-16 on Train and 5-16 on Overpass.
Igor "Forester" Bezotecheskiy was the best-performing player on the team with a 0.73 rating against NaVi, while Dmytro "rAge" Bolotov managed only 0.50 for the series and an astounding 0.17 on Train – one of the lowest ratings ever seen in a professional play.
Hard Legion looked somewhat decent against Virtus.pro, although it was Forester was doing most of the work in that clash as well. He ended the series with the highest rating on the server (1.28), while his teammates Vladislav "Krad" Kravchenko (0.91), Semyon "kinqie" Lisitsyn (0.89), rAge (0.86) and svyat (0.77) all struggled.
WINSTRIKE vs HARD LEGION ESPORTS WEPLAY! CLUTCH ISLAND BETTING PREDICTIONS
As above, Hard Legion mostly rely on Forester to do all the work. Although they showed some progress in May, their 50% win rate across the last 10 games is not too promising, especially considering they only managed to defeat HellRaisers, Wisla Krakow, Quantum Bellator Five and AGF, twice.
Winstrike, meanwhile, have an 80% win rate across the last 10 games. Most of those wins came in the ESEA Season 34: Advanced Division – Europe: Regular Season, where they faced semi-amateur teams such as Budapest Five, Kaban Gaming, Nevermind, Orgles5 and Wygers. They also defeated hREDS, sAw and AGF, but even that is not something to write home about.
The last time these teams met was in May at ESL One: Road to Rio – CIS, where Winstrike won 2-0. But while it makes sense to have them priced as favourites, we would not be so quick to side with them on the outright market.
Hard Legion might have slipped against NaVi, but that's to be expected when facing one of the strongest teams in CS:GO esports. They have a lot of issues to work on but should at least win on Overpass, where they hold a 56% win rate over 25 games compared to Winstrike's 0% in four games.
Over 2.5 maps is paying more than +100 at most online bookmakers, so we don't have to think twice about this one.