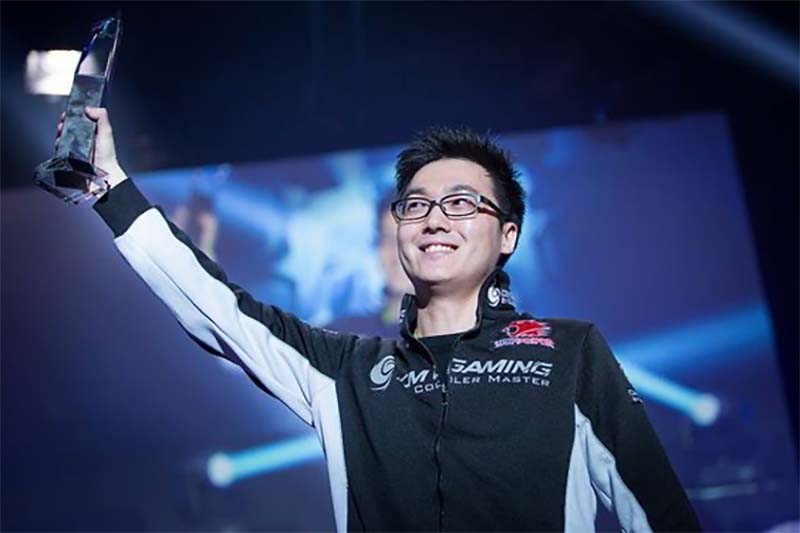 by in
Korean esports outfit Hanwha Life announced the addition of former T1 League of Legends coach Choi "Polt" Seong-hun, who will be joining the team in a lead analyst role.
The League of Legends team revealed they have set up a department that will be responsible for grooming young talents and enhancing the efficiency and skill sets of their players.
This setup, according to the team, will also help players develop sportsmanship and the necessary tools needed to thrive in the esports community.
"hello. This is Hanwha Life Esports. The Hanwha Life Esports team established a power analysis unit to improve the LoL team's performance and discover and grow promising players for the future, and appointed Choi Seong-hoon 'Polt' as the head of the unit. Please welcome 'Polt' unit leader who will draw the future of the LoL team together," the tweet from Hanwha Life read.
Polt is a 34-year-old South Korean who has influenced the esports community for a while by serving in a coaching capacity and pushing his team to attain levels of success through his grooming of team players. Polt was also an exceptional StarCraft II player who made a name for himself in his early days as one of the best Terran players. He left later to pursue mandatory military service in Korea.
The new Hanwha Life analyst was appointed to T1 as the general manager in November 2020 and also served in the same capacity as a head coach. After a period of one year with the team, his contract was extended. Although his career in coaching only began with T1, Polt led the team to winning the 2022 LCK Spring, where they battled against Gen. G, and went home with the prize money of $163,659. Subsequently, in the same season, the team was able to achieve a second-place finish in both the 2022 Mid-Season Invitational and the 2022 LCK Summer.
The former coach and general manager will be serving alongside coach Choi "Dandy" In-kyu, who has been signed to Hanwha Life since April 2022.
Hanwha Life had a disappointing 2022 season, hence they look forward to redeeming themselves with their new analyst alongside other team players, which include Kim "Life" Jeong-min, Park "Viper" Do-hyeon, Kim "Clid" Tae-min and two world champions, Hwang "Kingen" Sung-hoon and Kim "Zeka" Geon, all of whom recently got signed in November of last year.
The squad is scheduled to play their first match, the 2023 LCK Spring Split on January 18, against the Kwangdong Freecs, giving them just over a week to prepare.