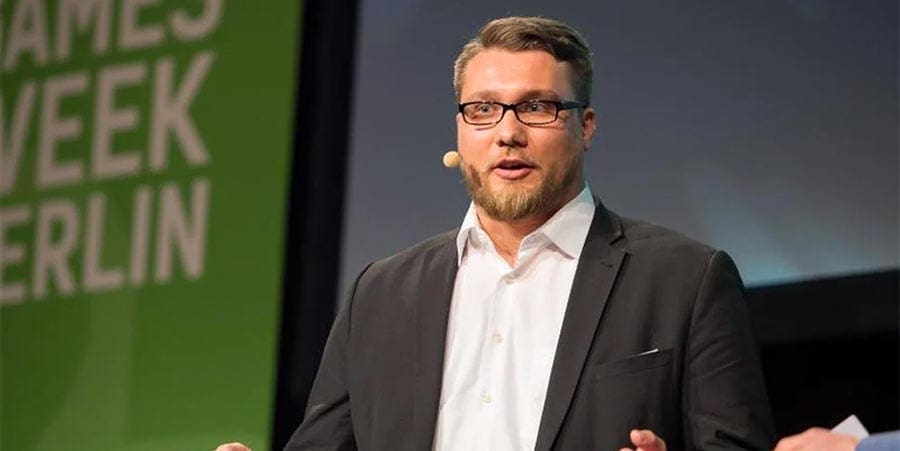 by in
Hans Jagnow has been elected as the first president of the newly established European Esports Federation (EEF), further establishing himself as a leading voice of the esports movement in Europe.
Mr Jagnow, a political advisor on digital policies at the state parliament of Berlin, was voted into the EEF presidency with a 91 per cent support and will be backed up by vice-president Karol Cagáň from Slovakia. Joining them on the board will be Ido Brosh of Israel, Alper Özdemir of Turkey and Emin Antonyan from Russia.
Mr Jagnow worked with the German government as the president of Esport-Bund Deutschland (ESBD) and played a pivotal role in delivering the world-first dedicated esports visa to make it easier for professional gamers from outside the European Union to travel to the country.
The German esports visa was introduced back in December 2019 and marked a monumental step in the industry, prompting other countries to start thinking about similar measures to prevent instances when esports athletes are unable to compete for their teams due to delayed visa approvals. One such incident happened recently with Mads "Broxah" Brock-Pedersen and Team Liquid in the League of Legends Championship Series (LCS).
As stated by Mr Jagnow, the EEF will aim to create a better environment for everyone involved in the esports scene by introducing new standards to the industry.
"The creation of the EEF will take the game to a whole new level," he said.
"It will give players, teams and national associations the voice they need to decide on the future of their movement.
"Esports is the future of sports and entertainment and players need to be part of the debate."
The EEF was founded on Friday, February 21 by a group of 23 national organisations from all over Europe. The Swiss Esports Federation (SESF) opted out due to the country's dedication to direct democracy and will put the matter to a vote at the next General Assembly, slated to take place on April 19.
Present at the EEF's founding day were the following nations: Azerbaijan, Austria, Belgium, Belarus, Czech, Denmark, Finland, Germany, Georgia, Hungary, Italy, Israel, Macedonia, Norway, Portugal, Poland, Russia, Slovakia, Serbia, Sweden, Turkey, United Kingdom, and Ukraine.
The EEF also received support from three stakeholders in the Electronic Sports League (ESL), ESforce Holding Ltd, and communications agency Burson Cohn and Wolfe.
"We aim to be a constructive partner with all political institutions as well as with all the stakeholders such as developers and publishers," added Jagnow.
"We look forward to working together to reach the best outcomes for all players throughout Europe and beyond."