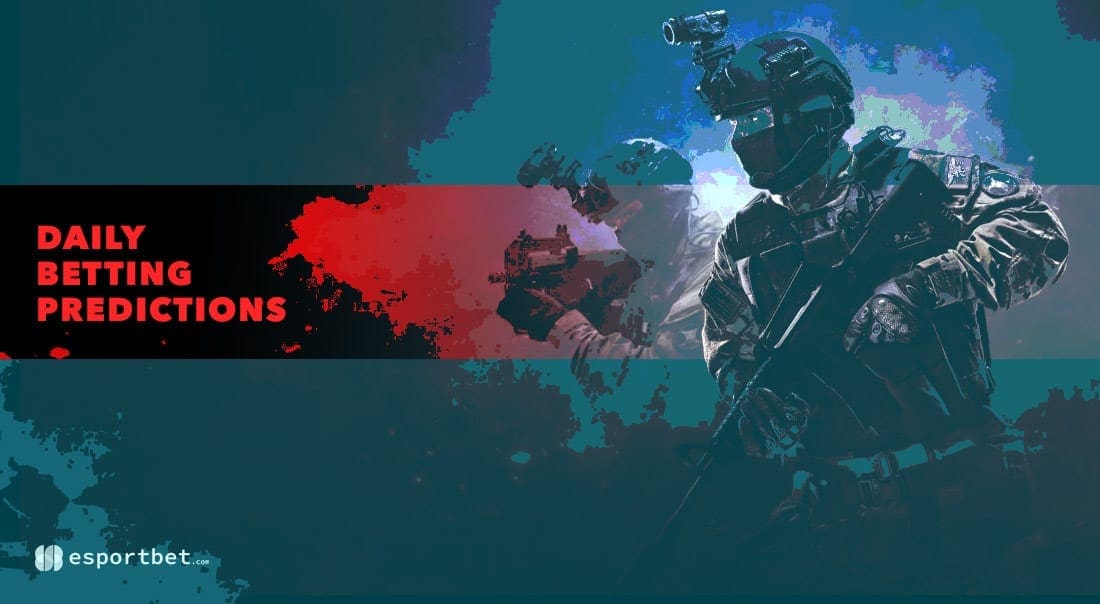 by in
ESB's free Counter-Strike: Global Offensive betting picks for Thursday, June 9, focus on two matches at Global Esports Tour Dubai 2022. Here are our selections for Complexity vs OG and Movistar Riders vs TYLOO, with top esports betting odds courtesy of BetOnline.
---
COMPLEXITY vs OG CS:GO BETTING & MATCH DETAILS

Best Odds:
Complexity +250 at BetOnline | OG -357.14 at BetOnline
When:
June 9, 2022 | 10:00 GST
Watch Live:
Twitch (https://www.twitch.tv/EMGesports1)

OG made quite impactful roster changes in May when the European esports organisation parted ways with Valdemar "valde" Vangså and Nikolaj "niko" Kristensen, who got replaced by Adam "NEOFRAG" Zouhar and Maciej "F1KU" Miklas. The roster reshuffle was a response to OG's disappointing run in the PGL Major Antwerp qualifiers, where Nemanja "nexa" Isaković and co. placed ninth-11th.
Although we are not too excited about valde's departure, we wouldn't call the recent additions a downgrade. NEOFRAG was one of the top players at SINNERS with a 1.18 average performance rating, while F1KU is an up-and-coming 18-year-old who has led AGO to two ESEA MDL/Premier season titles while averaging a 1.08 rating.
But while we can feel excited about OG's future, Complexity's situation looks very bleak. Since the signing of Extra Salt core in January, Complexity have yet to achieve anything noteworthy and have recently crashed out of IEM Dallas in 13th-16th place. Their other tournament runs include a 20th-22nd-place finish at PGL Major Antwerp 2022 and a 17th-20th-place finish at ESL Pro League Season 15.
But even though Complexity will certainly struggle until they find some traction, they should be competitive against the new-look OG. Admittedly, OG field a promising roster, but they did not have enough time to form a strong synergy. So even though OG should win, there's a good chance we will see a three-map series.
---
MOVISTAR RIDERS vs TYLOO CS:GO BETTING & MATCH DETAILS

Best Odds:
Riders -454.55 at BetOnline | TYLOO +300 at BetOnline
When:
June 9, 2022 | 13:30 GST
Watch Live:
Twitch (https://www.twitch.tv/EMGesports1)

Movistar Riders made quite a statement last October when they came one win short of qualifying for the PGL Major Stockholm 2021 Legends Stage, but the Spanish CS:GO squad have since not achieved much. Over the next seven months, Movistar Riders have won just two tournaments in ESL Pro League Conference Season 15 and RTP Arena Cup 2022.
They reached the semi-finals at Pinnacle Cup IV in May, but that is hardly something to write home about, considering Movistar received a direct bye into the quarter-finals and only won against Isurus (2-0) before they lost against Team Finest (1-2).
Yet despite their lack of success, Movistar Riders enter this bout as -454.55 favourites, which makes no sense. TYLOO might hail from a weaker region, but they are not nearly as weak as the offered CS:GO esports betting odds suggest.
The Chinese squad placed third at PGL Major Antwerp 2022: Asia-Pacific RMR and finished Pinnacle Cup IV in fifth-eight place after losing to Team Finest. So even though TYLOO seem weaker, their head-to-head price is way overs.