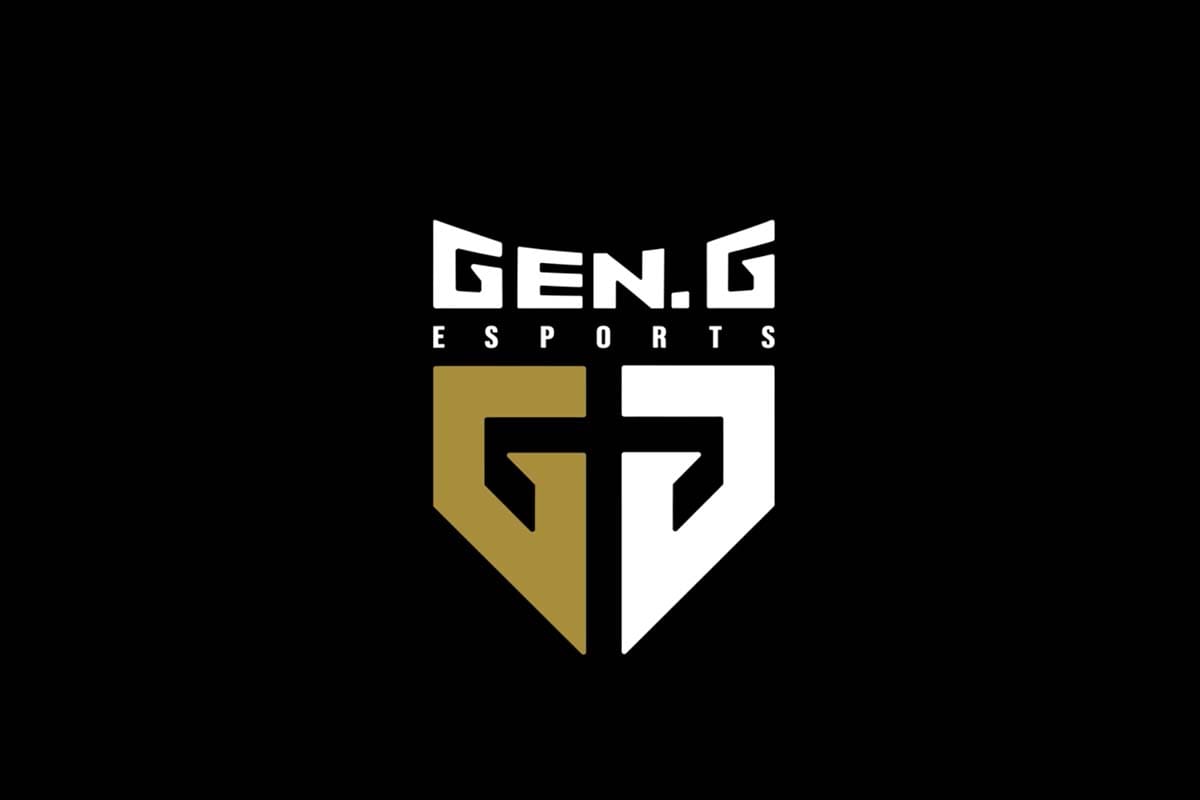 by in
Gen.G, a multinational esports organization, has announced a collaboration with high fashion brand Burberry.
Burberry, an English luxury fashion brand known for its tan, black, and red tartan design that appears on all of its products, is making its first foray into esports. The fashion brand is arguably one of the world's most well-known fashion brands. Burberry has joined top fashion brands like Gucci, who collaborated with FACEIT, and Louis Vuitton, who partnered with Riot Games.
The partnership will see the two companies work together on a content series about women and inclusivity in esports.
With about half the population of gamers being women, according to a Global Gaming Gender Balance Scorecard released in 2020 by Forbes. The vast majority of executive positions within the esports community are being held by men. The series will be aimed at highlighting the underrepresentation of women in leadership positions in the industry by reframing the "play to win" narrative that exists within the esports scene into one that promotes change and inclusion.
The press release reveals that content creator Emily Ghoul will host the four-part content series. The first episode is scheduled to premiere on July 28th, 2022, with the other episodes following suit every two weeks.
Notable women participating in the esports and gaming industry, as well as female team members from Burberry, are said to be featured in the content series. Stereotyping, toxic online environments, and underrepresentation in gaming and esports are among the topics covered in the four-part series.
Gen.G streamer and influencer Krysta Eason, Enlight.gg Founder Eunice Chen, and Melissa Roth Mendez, VP of Brand Protection at Burberry, are enlisted to feature in the first episode. The episode, according to Gen.G and Burberry, will be spotlighting the essence of virtual platforms and also speak about the women working to create a change in the industry.
In addition to the content series being produced, Burberry has promised to make donations to the Gen.G Foundation Scholarship in a bid to help source and develop new talent in the esports and gaming industries.
Burberry will select the scholarship recipient, who is expected to demonstrate a commitment to empowering underrepresented communities that exist within and outside of the esports and gaming scene. The recipient will be alerted in September 2022 and the scholarship funds will be disbursed directly to the chosen college or university.
Gina Chung Lee, Chief Marketing Officer at Gen.G, commented on the partnership: "It's an honour to collaborate with an iconic brand like Burberry on NetWORK: Inspire.
"They share Gen.G's vision of celebrating and empowering underrepresented voices in the gaming space and beyond," she went on. "We envision a community of creatives that is inclusive and diverse; we hope this content series inspires fans in gaming, fashion, and music alike."
The Global VP of Channel Innovation at Burberry, Rachel Waller, spoke about the partnership. She revealed the excitement within the organization to play a role in supporting the next generation of women in the gaming scene.
"We are so proud to partner with Gen.G and to support the next generation of women within gaming to go beyond," Waller said. "Through our programming and scholarship, we hope to equip young leaders with the skills they need to succeed and achieve their aspirations."
The series will be made available on Burberry's website, TikTok, YouTube, and the purple platform, Twitch. The series will be released in line with the following schedule:
Episode 1 – My Platform is My Power – featuring Gen.G influencer and variety streamer, Krysta "Krystalogy" Eason, Founder of @Enlightgg, Eunice Chen, and Burberry's Vice President of Brand Protection, Melissa Roth Mendez, this episode unpacks the idea that platforms have unmatched power in creating real change for the future and discusses the women that are already driving this change.
Episode 2 – The I in Imagination – featuring Gen. G and Logitech content creator, Jessica Kim, singer and Twitch streamer, Stephanie Poetri, and Burberry Senior CAD Manager, Lucy Goodyear, this episode will explore how we can use our creativity as a force for good, to inspire women online and to encourage self-expression.
Episode 3 – Voices and Choices for Change – featuring Netflix TV personality and Twitch streamer, Jacki Jing, YouTuber and esports commentator, Evan "Raynday" Raynr, and voice actor, gaming creator and former KPop singer, Shannon Williams, this episode turns up the volume on the importance of championing women within all spaces and discusses how they use their voice to inspire advocacy as well as the role men can play in allyship.
Episode 4 – Supercharging Self-Care – featuring Gen.G content creator, Gloria "Ploo" Shin, Founder and President of Latinx in Gaming, Cristina Amaya, and Burberry Vice President of Diversity & Inclusion, Geoffrey Williams, the final episode will focus on the importance of self-care, mental health and how to evade the pitfall of burnout.