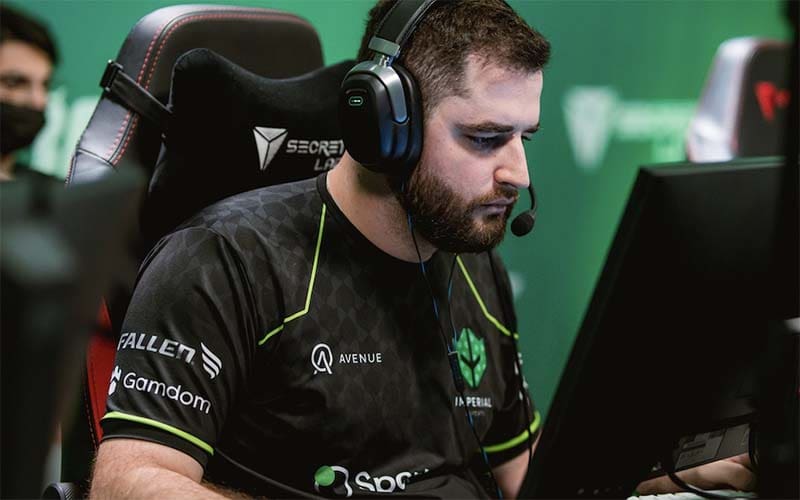 by in
Imperial and Counter-Strike veteran Gabriel "FalleN" Toledo officially parted ways on Sunday ahead of his rumored transfer to FURIA.
A previous report by Dust2.br revealed that while FalleN had already agreed to join FURIA, negotiations for the AWPer's buyout were still ongoing. GameArena disclosed that the teams had reached a decision on Sunday to approve the transfer. Marcelo "⁠chelo⁠" Cespedes would also be signed to FURIA's lineup in the process.
In their farewell statement, Imperial lauded FalleN for bringing "the essence of competition, teamwork, camaraderie and the fun of playing with friends" into the organization.
Imperial also referenced The Last Dance project, which featured a lineup that included FalleN, Ricardo "⁠boltz⁠" Prass, Fernando "⁠fer⁠" Alvarenga, Lincoln "⁠fnx⁠" Lau, and Vinicius "⁠VINI⁠" Figueiredo, with Luis "⁠peacemaker⁠" Tadeu as coach. The team came together in January 2022 to compete in the North American CS:GO circuit and were signed by Imperial a month later.
"Our journey by his side was full of unforgettable moments, exciting victories, overcoming adversity, breaking records and we saw the passion of the Brazilian cross borders. Together, we wrote a beautiful story," Imperial's post read.
"Thank you for everything, teacher @FalleNCS . Never forget that you will always have a special place in our hearts and in the history of our organization. Keep influencing and inspiring generations to be better in and out of the game."
FalleN also shared a lengthy post responding to the Imperial's farewell message. In the heartfelt writeup, the CS:GO player expressed his gratitude to the team and revealed that the decision to leave was a difficult one.
"I can easily say that you guys helped me to find myself again – to find my balance, happiness in doing more of what I love. Every point of view of you, every discussion, every victory and defeat, thank you for the opportunity to live and work with you. I will never forget," FalleN wrote.
"I would have achieved even more for you, I did my best in what I could, you deserve it for krl. I'll be rooting for you guys."
The CS:GO legend went on to thank his past and present teammates, the Imperial staff, in addition to his family and fans of the team.
FalleN joined Imperial in early 2022 as part of the Last Dance project. While the team did not achieve their aim of conquering the North American region, FalleN led Imperial to a number of wins during his year and a half as in-game leader.
With him at the helm of things, the squad won the OMEN WGR European Challenge 2022, Electronic Sports League Brasil Premier League Season 14, and the BLAST Premier Spring Showdown 2023. Imperial also has a deep run in the Professional Gamers League Major Antwerp 2022 and Intel Extreme Masters Rio Major 2022.
Imperial attended other big events like the ESL Pro League Season 17 and IEM Cologne 2022 but failed to make it past the group stage. The team notably reached the semi-finals at the BLAST Premier Spring Final, securing victories over teams like Complexity and Vitality.
With FalleN's departure, Imperial's current lineup includes Marcelo "chelo" Cespedes, Ricardo "⁠boltz⁠" Prass, Jhonatan "⁠JOTA⁠" Willian, Vinicius "⁠VINI⁠" Figueiredo with Rafael "zakk" Fernandes as coach.
MIBR's Henrique "HEN1" Teles and João "felps" Vasconcellos, who currently plays for Fluxo, are expected to join Imperial to replace FalleN and chelo.