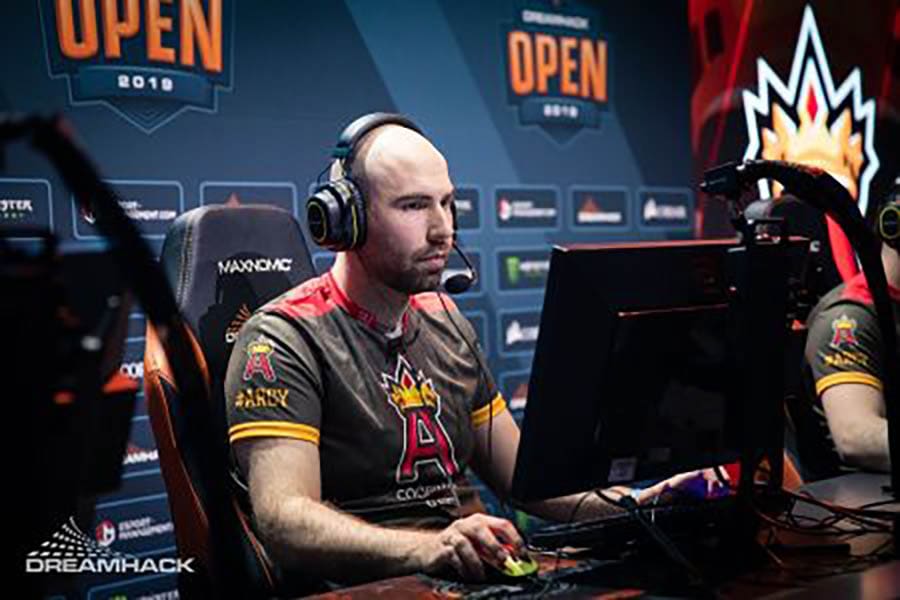 by in
Polish Counter-Strike legend Wiktor "TaZ" Wojtas announced his retirement from competitive gaming on March 31 after two decades as a professional.
The Major winner took to Twitter to share a photo of himself in a shirt with the inscription "that's all folks" in front of his numerous medals over the years. The post was captioned, "I retire. See you around." TaZ did not reveal his future plans or if he would take up a different career in esports.
TaZ retirement announcement comes days before his esports organization, HONORIS, shut down operations. At the time, he and Filip "NEO" Kubski revealed that they had been using their money to fund the entire operation, and the organization now lacked sufficient finances to move forward.
The CS:GO legend is one of the few players in esports with a prosperous career that goes as far back as the early 2000s. TaZ has been in the picture for the two versions of the game, Global Offensive and 1.6. He played on squads like SpHeRe and Aristocracy in 2001 and 2003, respectively.
During TaZ's stint with ESC Gaming and Virtus.Pro, the player made a name for himself, winning several trophies with the teams, including his only CS:GO Major win, the EMS One: Katowice 2014.
TaZ, and players like NEO and Łukasz "LUq" Wnęk, Jakub "⁠kuben⁠" Gurczynski, and Mariusz "⁠Loord⁠" Cybulski, were part of the famed "Golden Five," a polish lineup that led the Counter-Strike 1.6 circuit from 2006 to 2008.
The Polish player was also signed to organizations like Frag eXecutors, Team Pentagram, and Meet Your Makers and, on some occasions, competed without an organization. TaZ won some of the biggest trophies of the Counter-Strike 1.6 era, such as the WEG e-Stars 2010 and 2011, World Cyber Games 2006, 2009, and 2011, Intel Extreme Masters I and VI, and ESWC 2008.
While he continued to give outstanding performances after the transition to CS:GO, TaZ did not win a trophy for some time. His stint with Virtus.Pro was one of his best, pushing the team to be one of the strongest in CS:GO since its inception in 2012. With him on the lineup, Virtus.Pro won titles like the EMS One Katowice Major in 2014, ELEAGUE Season 1, and DreamHack Masters Las Vegas in 2017.
Virtus.Pro started seeing a streak of mixed results in 2018, leading to TaZ being placed on the bench. He was eventually signed by Team Kinguin, Aristocracy, and devils.one before creating HONORIS with NEO in 2020.
TaZ's last LAN appearance with HONORIS was in February at the CCT Central Europe Finals. He attended 12 Majors in CS:GO in total, winning only one and reaching 10 playoffs.
Several dignitaries in the CS:GO community took to social media to pay tribute to TaZ and applaud him for his contributions to the scene in the past decades. People like Team Vitality's coach Danny "zonic" Sørensen and French CS:GO legend Kenny "kennyS" Schrub all celebrated him online.