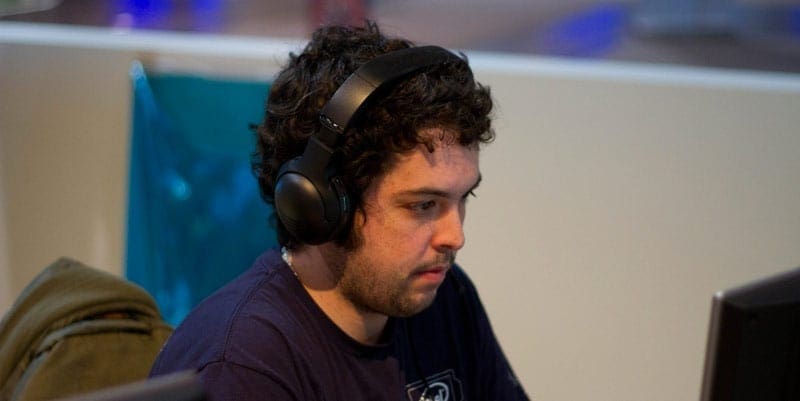 by in
T1 have expanded their VALORANT project by signing one of the most decorated Counter-Strike esports players in history, Daniel "fRoD" Montaner, as head coach of the newly formed team.
The 2006 Intel Summer Championship and 2005 Electronics Sports World Cup (ESWC) winner was unveiled on Thursday when the Korean esports organisation confirmed the appointment via Twitter.
"One of the most decorated players in CS:GO history, with championships on championships under his belt as both a player and a coach. We're happy to welcome fRoD as our head coach for Valorant, to further our org's winning tradition in NA," read T1's announcement.
FRoD will join three former CS:GO players in Keven "AZK" Larivière, Austin "crashies" Roberts and Braxton "brax" Pierce (previously known as "swag"), which leaves two open spots on the team.
"Excited about this opportunity and for all the future holds," fRoD said on Twitter.
"Couldn't have asked for a better org + better group to get this project going. Full steam ahead!!!"
FRoD also noted that he has been practising VALORANT so he will be available to stand-in for the team as a player if needed, although most of his focus at the moment is on scouting for two more players to join the roster.
By joining T1's VALORANT team, fRoD continues a long and illustrious esports career that began in December 2003 when he made his first appearance as a professional Counter-Strike player at the CPL Winter Championship with United5. In late 2004 he joined compLexity Gaming, where he won multiple championships and gained renown as one of the most dominant CS players at the time.
FRoD continued his career with Evil Genuises, where won a couple more high-profile tournaments before he was replaced by Paul "PauLy" Guerboyan in July 2011. He also spent some time at CheckSix Gaming before transitioning to Counter-Strike: Global Offensive.
As a CS:GO player, fRoD represented Denial eSports, United5 and compLexity Gaming with limited success. On June 23, 2016, fRoD announced his retirement from competitive play and joined FaZe Clan's Overwatch team as an esports manager. He returned to CS:GO in 2019 as coach of Swole Patrol and later had stints at the helm of Lazarus Esports and Swole Identity.
There are already a few esports organisations that field full VALORANT rosters, including Ninjas in Pyjamas, who re-signed their former Paladins team. Meanwhile, there are a handful of teams who are still finalising their rosters, such as Sentinels, who recently signed Jared "zombs" Gitlin, Hunter "SicK" Mims, Shahzeeb "ShahZaM" Khan and Overwatch World Cup champion Jay "Sinatraa" Won.