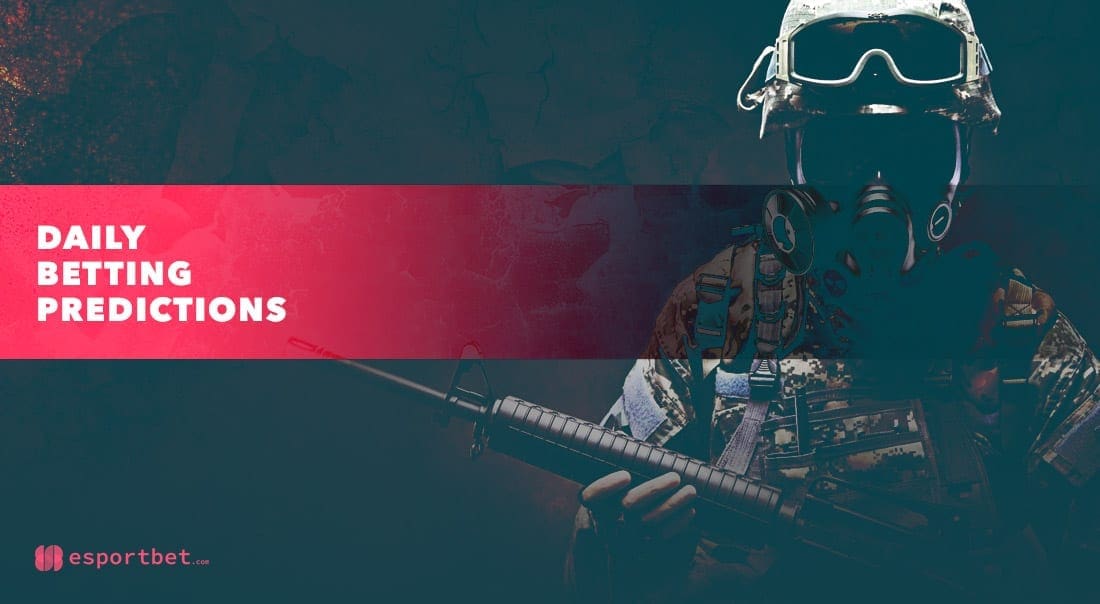 by in
ESB's free Counter-Strike: Global Offensive betting picks for Friday, November 11, focus on a pair of Intel Extreme Masters Rio Major quarterfinal bouts. Here are our selections for Heroic vs Team Spirit and FURIA Esports vs Natus Vincere, with CS:GO betting odds courtesy of BetOnline.
---
HEROIC vs TEAM SPIRIT CS:GO BETTING & MATCH DETAILS

Best Odds:
Heroic -175.44 at BetOnline | Spirit +125 at BetOnline
When:
November 11, 2022 | 14:00 BRT
Watch Live:
Twitch (https://www.twitch.tv/esl_csgo)

Heroic enter the IEM Rio Major playoffs following a solid 3-1 run through the Legends Stage. Heroic's only loss came against Cloud9, who bested them 2-0 in the second round, but despite the tough defeat, Heroic have played well in their wins against the Outsiders (16-9), Fnatic (16-2), and Team Liquid (2-1).
But we've seen it all before – Heroic will look great in groups, only to flatter in the knockout stage, earning the Danish CS:GO squad a tag of chokers. But this time out, it seems different.
Team Spirit finished the IEM Rio Major group stage in sixth place, with wins against Bad News Eagles, Sprout, and Team Liquid and two defeats against FURIA Esports and Outsiders. Decent results, but realistically, Spirit's only notable victory came against Team Liquid.
Talent-wise, Heroic are a better team, and they've shown significantly more throughout the group stage, making it very hard to doubt them. You could only doubt Heroic because they tend to slip in the knockout stages, but that's hardly a good reason to fade the Danish powerhouse.
---
FURIA ESPORTS vs NATUS VINCERE CS:GO BETTING & MATCH DETAILS

Best Odds:
FURIA +137 at BetOnline | NaVi -188.68 at BetOnline
When:
November 11, 2022 | 17:30 BRT
Watch Live:
Twitch (https://www.twitch.tv/esl_csgo)

Natus Vincere had a rough time in the group stage and were facing elimination only three rounds deep. They kicked off the tournament with a victory against Team Vitality (25-21) but then fell against Cloud9 (14-16) and Team Liquid (14-16).
NaVi then found success in the final two rounds, where they defeated Bad News Eagles (2-0) and BIG (2-0) quite convincingly to secure a spot in the playoffs. But their journey to the top will become much tougher on Friday.
Brazil's last hope, FURIA Esports, have looked incredible so far in this tournament. They had a minor slip-up in the Challengers Stage, where they lost against BIG, but have since not dropped a single game, beating 00Nation, OG, GamerLegion, ENCE, Team Spirit, and BIG in the final round of the Legends Stage.
FURIA have had a fairly easy road to the knockout stage, but that doesn't take away from their dominant victories. It's not like we expected FURIA to struggle, but they came into their own at the Major – which likely has to do with the strong support from the stands.
Natus Vincere are a stronger team, but this will be a tough match for the Ukrainian squad, and we don't expect them to come out unharmed. Expect a competitive match, but ultimately, NaVi should come out ahead.