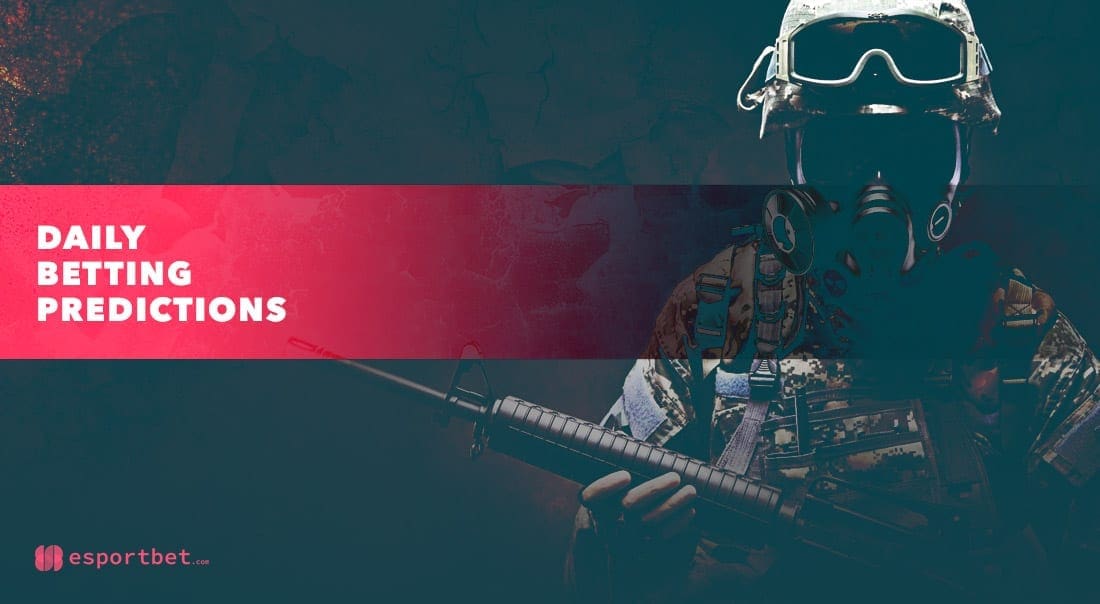 by in
ESB's free Counter-Strike: Global Offensive betting tips for Friday, November 25, focus on three bouts in CCT North Europe Series #2. Here are our selections for ex-Finest vs ECSTATIC, 9INE vs 777 Esports, and Illuminar Gaming vs Into the Breach.
---
EX-FINEST vs ECSTATIC CS:GO BETTING & MATCH DETAILS

Best Odds:
ex-Finest -227.27 at BetOnline | ECSTATIC +162 at BetOnline
When:
November 25, 2022 | 13:00 CET
Watch Live:
Twitch (https://www.twitch.tv/cct_en)

ECSTATIC signed Jason "salazar" Salazar from Team Atlantic as a replacement for Benjamin "brzer" Jensen last week, but we've yet to see the new-look Danish CS:GO squad in action. Still, it seems highly unlikely that adding an unproven player will turn things around for the struggling Danes.
ECSTATIC are 1-5 across their last six outings, with a single victory coming against mew (2-0) in the first round of Global Offensive Champions League Season 1. Moreover, ECSTATIC have played just one match this month, a 1-2 defeat against Entropiq on November 2.
Ex-Finest are the complete opposite, with a 60% win rate across the last three months and a couple of strong tournament showings. In October, they reached the semifinals at Elisa Invitational Fall 2022 and claimed silver from CCT Central Europe Series #3 last week.
Ex-Finest are in much better form and hold a higher win rate on six out of seven maps in the rotation – except for Nuke (0%–67%), which ex-Finest don't play. As the latest CS:GO betting odds suggest, ex-Finest should win with minimal issues, and it isn't too crazy to believe that they can do it in straight maps.
---
9INE vs 777 ESPORTS CS:GO BETTING & MATCH DETAILS

Best Odds:
9INE -227.27 at BetOnline | 777 +162 at BetOnline
When:
November 25, 2022 | 16:00 CET
Watch Live:
Twitch (https://www.twitch.tv/cct_en)

9INE added another solid victory on Tuesday when they swept Team Falcons (2-0) in the first round of ESL Challenger League Season 43 Europe. But even though 9INE played well on the day, their overall form over the last few weeks is not convincing.
They're 2-4 on the month, with their only other victory coming against HONORIS (2-0). On the other hand, 9INE had to admit defeat to forZe (1-2), Copenhagen Flames (1-2), Illuminar Gaming (0-2), and kogutos (14-16).
777 Esports are in a similar position, with just one win from their last four matches (2-0 against Oilers Esports). The Norwegian squad also benched Haris "H4RR3" Hadžić last Tuesday, which is a bit questionable considering he has been performing well (1.05 rating). It's unclear who will step in for the 25-year-old for this match.
Due to 777 Esports' roster uncertainty, it makes sense to have 9INE priced as favourites — but not at -227.27. The Poles have had a couple of strong showings since October, but they didn't show much last week. At the very least, 777 should be able to take one map.
---
ILLUMINAR GAMING vs INTO THE BREACH CS:GO BETTING & MATCH DETAILS

Best Odds:
Illuminar +100 at BetOnline | ITB -138.89 at BetOnline
When:
November 25, 2022 | 19:00 CET
Watch Live:
Twitch (https://www.twitch.tv/cct_en)

Illuminar Gaming have been flying under the radar for a while, but they're becoming hard to ignore. The Poles are 11-2 since the turn of the month and seem to be in the best shape of the season.
Although some of their victories came against lesser teams, they've been mostly beating squads of the same quality they'll meet at CCT North Europe Series #2, including 9INE (2-0), Endpoint (2-0), 777 Esports (2-1), Tricked Esports (2-0), and Fnatic Rising (16-12).
Into the Breach are 4-3 since the start of November, which isn't terrible but not satisfactory since they've neither faced nor beaten any notable teams. ITB won against Team 7AM (16-4), ESTOWNIA (2-1), Legates Esports (16-10), and EMasters (16-10) but lost against Dynamo Eclot (6-16) and Copenhagen Flames (0-2).
On paper, it seems like Illuminar Gaming should; the only concern is their worse map record on Ancient (50%–67%), Vertigo (50%–80%), and Overpass (58%–67%). Still, the sample size of maps played is pretty small, and Illuminar Gaming have a better win percentage on Dust2 (47%–17%) and Mirage (50%–33%).
Illuminar Gaming to win at evens is a great bet, and you can't go wrong with a smaller stake on the map handicap (+248) either.