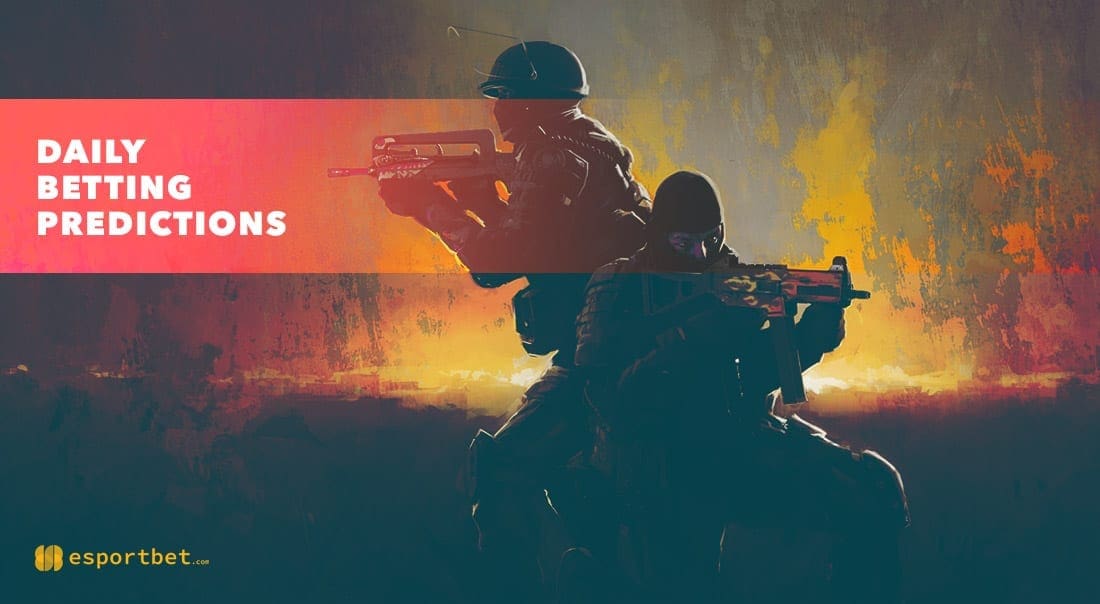 by in
ESB's free Counter-Strike: Global Offensive betting picks for Tuesday, November 2, focus on two decided matches in FiReLEAGUE 2021 Iberia. Here are our selections for SAW Youngsters vs VELOX and eXploit Esports vs GTZ Bulls Esports, with betting odds courtesy of the top esports bookmakers for gamblers in United States.
---
SAW YOUNGSTERS vs VELOX BETTING & MATCH DETAILS

CS:GO Betting Odds:
SAW.Y -147.06 at BetOnline | VELOX +108 at BetOnline
When:
November 2, 2021 at 18:00 CEST
Watch Live:
Twitch (https://www.twitch.tv/FiReSportsTV)

SAW Youngsters have played well in their FiReLEAGUE 2021: Iberia opener, winning against RVNS Esports (16-10). But, unfortunately, the young Portuguese squad couldn't deliver in the second match against OFFSET Esports on Wednesday and lost 7-16 on Inferno.

Their next opponents, VELOX, lost their opening match against OFFSET (10-16 on Inferno) on Monday. They bounced back with a commanding 2-0 sweep of RVNS two days later, with 16-13 on Ancient and 16-8 on Overpass.
Even though the teams have produced very similar performances, SAW.Y enter this match as the favourites, which doesn't seem accurate. They might have achieved more over the year, but we are concerned with the form of Paulo "reibi" Lima, Rafael "rafaxF" Faria, and Jose "Linko" Duro, who are averaging 0.65, 0.91. and 0.99 ratings at this tournament.
SAW Youngsters' average player performance rating at the FiReLEAGUE is 1.028, while the VELOX players average 1.12. Although the ratings don't tell the whole story, it's enough for us to take VELOX at the offered CS:GO betting odds.
---
EXPLOIT ESPORTS vs GTZ BULLS ESPORTS BETTING & MATCH DETAILS

CS:GO Betting Odds:
eXploit +130 at BetOnline | GTZ -178.57 at BetOnline
When:
November 2, 2021 at 21:00 CEST
Watch Live:
Twitch (https://www.twitch.tv/FiReSportsTV)

GTZ Bulls Esports are expected to win on Tuesday, which makes sense, considering they already won this bout last Monday, with 16-10 on Inferno. While eXploit Esports had their moments on the day, they were outclassed by the international roster, who locked in a 10-5 lead on T-Side, needing only 11 more rounds (6-5) to seal the deal.
GTZ Bulls have since played one game against MAD Lions and lost 6-16, meanwhile eXploit have played four games and won all but one. That includes a 2-0 sweep of x6tence, 16-11 against ORO Gaming Group, a closely-fought 19-17 victory against For The Win Esports, and a 15-19 loss against Native 2 Empire.
Even though the Bulls won last time out, the game could have easily ended differently had it not been played on Inferno. This time out, the game will be best-of-three (Bo3), meaning eXploit will have a chance to pick their own map. We still expect GTZ Bulls to win, but it won't be a clean sweep.