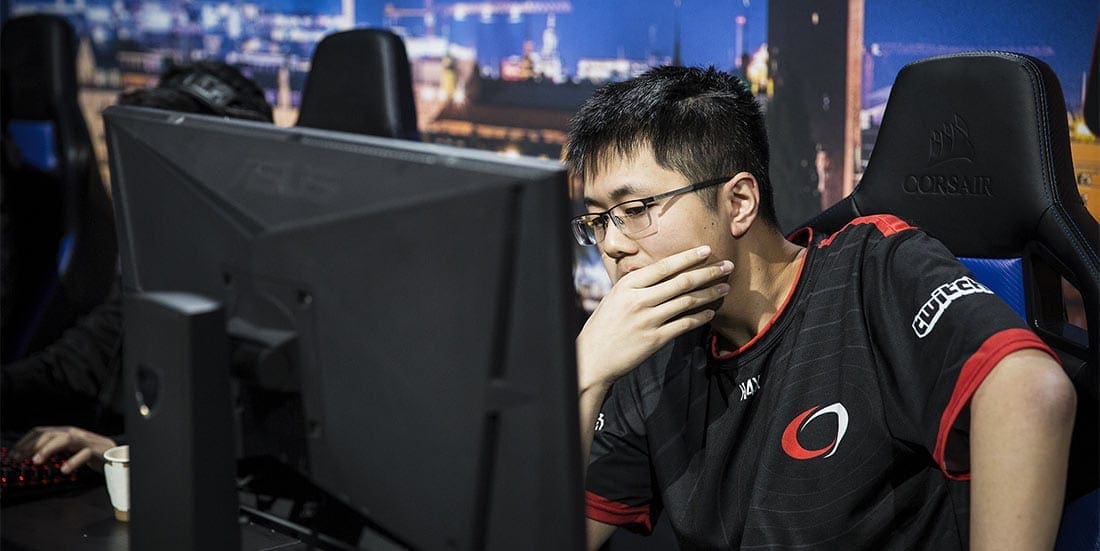 by in
Fighting PandaS have parted ways with Jacky "EternaLEnVy" Mao and Jingjun "Sneyking" Wu, leaving the team with only three active members ahead of the StarLadder ImbaTV Dota 2 Minor.
The news was revealed by EternaLEnVy on Saturday, February 22 and later confirmed by David "MoonMeander" Tan and the team's captain, Kurtis "Aui_2000" Ling.
"Today we found out EternalEnvy and Sneyking has chosen to leave Fighting Pandas," read MoonMeander's Twitter post.
"We will look for stand-ins for the Kiev Minor, thank you so much for your support. Me, Bryle and Aui will be sticking together."
The departure of EternaLEnVy and Sneyking comes as a shock to many, but there are a few popular theories that might explain the unexpected exodus of the duo.
With Cloud9's announcement of their return to the Dota 2 esports scene, it seems highly likely EternaLEnVy will look to rejoin the team where he played between 2014-2015 and later in 2017 up until the roster disbanded in August that year.
While there is no official confirmation about EternaLEnVy's rumoured return to Cloud9, the Dota 2 community seems to agree the 28-year-old veteran is bound to play under C9's banner again sooner or later.
The North American organisation achieved worldwide renown during EternaLEnVy's time there. Although they never won The International, Cloud9 were regarded as one of the best and most consistent North American Dota 2 rosters and were often the only team that managed to go toe-to-toe with Evil Genuises.
The future of Sneyking, meanwhile, remains shrouded in mystery. The 24-year-old Dota 2 pro has a long and illustrious career behind him, which started back in 2012 as a founding member of PotM Bottom. He later played for Team Dignitas, Super Strong Dinosaurs, North American Rejects, Na'Vi North America, Void Boys, Power of Friendship, Dragneel, Doo Wop, is GG, Team Freedom, VGJ.Storm, compLexity Gaming, Infamous, Flying Penguins, Forward Gaming and Newbee, before joining Fighting PandaS in August last year.
Although Sneyking has never lifted the Aegis of Champions, he has made two solid runs at The International. In 2018 he finished seventh-eighth with VGJ.Storm and last season he pocketed a ninth-12th finish when Newbee suffered a shock defeat against Infamous.
As a skilled offlaner/support with a plethora of experience playing at the highest level, Sneyking should have no issues finding a new home. Where that might be should be unveiled sometime this week.
In the meantime, Fighting PandaS are on a lookout for two stand-ins to fight under their banner at the StarLadder ImbaTV Dota 2 Minor. The tournament is set to take off on Thursday, March 5 in Kyiv, Ukraine, where eight Dota 2 teams will duke it out for the largest slice of a US $300,000 prize pool, 660 Dota Pro Circuit points and a ticket for the ESL One Los Angeles Major.