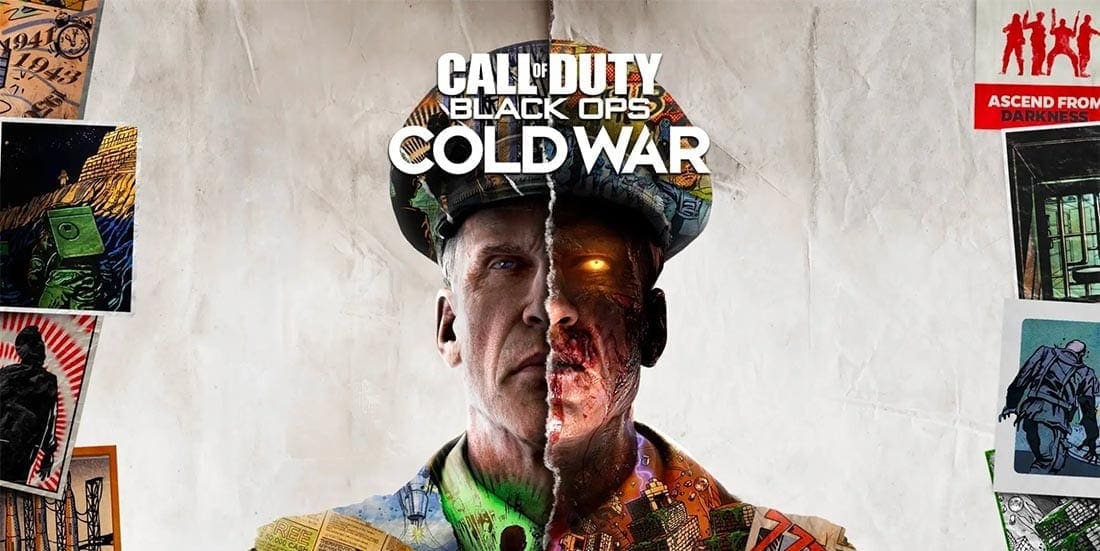 by in
North America
Call of Duty: Black Ops Cold War Trailer Released
Activision have just dropped the multiplayer Call of Duty: Black Ops Cold War trailer. The company released the first trailer after a video was leaked of the multiplayer game.
The 3:17 official trailer gives players a taste of what they can expect when the game goes live on November 13. As seen in the clip, Cold War promises excellent graphics and tons of action.
From battling on ships in the Atlantic ocean, through the deserts in Angola, to combat in Miami's streets, there's a lot to look forward to in the coming launch.
Asia
Big names missing from LoL Worlds in Shanghai
The League of Legends World Championships is quickly approaching as teams make their way to Shanghai for their 14-day quarantine period ahead of the first games. The campaign is set to start on September 25, with teams finding out this week who they'll be up against.
However, this year some familiar faces will be missing. Cloud9 have had a dismal year and didn't make the cut, and neither did the 2019 champions, FunPlus Phoenix. Other notable teams that'll be missing include Invictus Gaming and T1.
There'll also be no Vietnamese groups this year as the country is experiencing severe travel restrictions due to COVID-19. As a result, Riot Games have shuffled the qualifiers slightly and reduced the amount of participating teams to 22.
You can expect to see some new and old faces with those that have made it for the group stage and the play-ins. DAMWON Gaming, DRX, Fnatic, Gen.G, and Top Esport are just a few of the 12 seeded into the group stage, while the play-ins include Rainbow7, MAD Lions, and Team Liquid among the 10.
Africa
Anubis boosted by $300k seed funding
The Cairo-based esports team Anubis have seeded $300,000 from an ecommerce group. Last month the organization raised $100,000, bringing the total funding in investments to $450,000.
Anubis have rosters for LoL, Counter-Strike, and Crossfire, and they plan to expand by adding more players to compete in different games. Youssef Mohsen, the organization's founder, says that they're planning to use the investment funds to bring in new players, international coaches and launch an apparel line.
Anubis have achieved more than 20 titles since launching in 2015. They are the first African team to reach a high level since becoming the regional champions in Crossfire and participating in the world championship playoffs.
Europe
Cloud9 sign ALEX to CS:GO roster
Alex "ALEX" McMeekin is the first player to sign to Cloud9 since the organization announced plans to rebuild their CS: GO roster. The British Counter-Strike player has reportedly penned a three-year deal worth US $1.65 million.
The new GM, Henry "HenryG" Greer, announced the news via Twitter with details about the philosophy he'd like to bring to the team. There's no news yet about any other signings, but we at eSportsBet.com will keep you up to date with any developments.
South America
Lelis Named ESL One Thailand MVP
Rodrigo "Lelis" Santos, the Brazilian offlaner that plays for Quincy Crew, has won a Mercedes-Benz and a share of $28,000 after winning the ESL One Thailand 2020 MVP award.
Lelis played a crucial role in Quincy Crew taking the title at ESL One Thailand 2020 Americas. He is part of the team currently participating at BTS Pro Series Season 3, where they'll look to build on their six-win streak in Dota 2 tournaments.
This is the second time that Lelis was up for the Mercedes-Benz MVP award. He was also nominate for the top prize at ESL One Birmingham, where Lu "Somnus" Yao won.
Oceania
RMIT University win UniSport title
Royal Melbourne Institute of Technology University have won the inaugural UniSport Australia Esports Championships. RMIT topped the charts with 24 points, finishing six points ahead of Monash University.
The competition came to an end after seven weeks where 15 university teams participated in Rocket League, FIFA 20, and Super Smash Bros. Ultimate tournaments. Despite not winning any individual titles, RMIT played well across the board and racked up enough points to put them ahead.