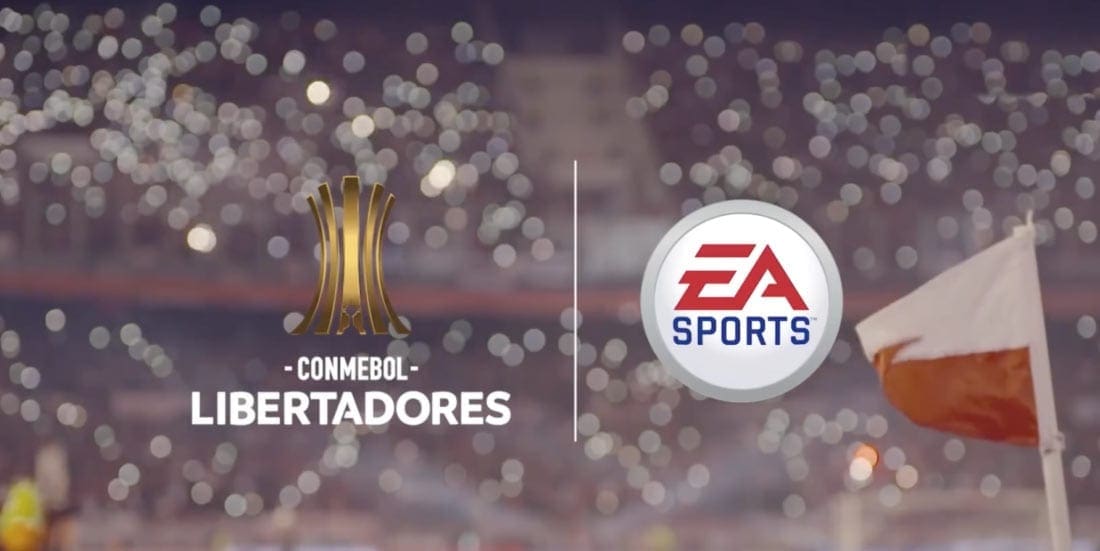 by in
FIFA publisher Electronic Arts has announced South America's biggest club football tournament, Copa Libertadores de América, is coming exclusively to FIFA 20 as a part of a free update set to launch next March under the name eLibertadores.
The announcement surfaced on Wednesday, November 20, with Electronic Arts confirming a partnership with the South American football confederation (CONMEBOL) that aims to encourage and develop competitive FIFA esports play in the region.
"This alliance with EA, one of the largest video game companies, is a major step forward for the worldwide dissemination and image of South American football," said Juan Emilio Roa, CONMEBOL Commercial Director.
"Thanks to this agreement, our tournaments, clubs and players will have greater reach and recognition among the football fans who will have a whole new way to follow their heroes."
Brent Koning, FIFA Competitive Gaming Commissioner at EA, believes adding the prestigious Copa Libertadores to the FIFA 20 Global Series ecosystem will strengthen FIFA's connection to the football fandom worldwide and accelerate the growth of esports in new parts of the world.
He added that the aim of the newly implemented eLibertadores is to offer the most inclusive esports competition in the world while introducing South America-based players and teams to FIFA competitions.
With the formation and inclusion of eLibertadores into the esports circuit, players will be able to take control of clubs from Uruguay, Peru, Paraguay, Ecuador and other South American countries in numerous game modes, such as FIFA Ultimate Team, Career Mode, Kick-Off and the newly implemented CONMEBOL Libertadores Tournament Mode.
Some of the teams which were not available before and have now been introduced to the game are Boca Juniors, Flamengo Racing, Indepentiente, U. Católica, Colo-Colo, Corinthians and other iconic South American teams.
The new online tournament will be available for PC, Xbox One and PlayStation and will enable FIFA players based in South America to compete and take part in the FIFA Ultimate Team tournament.
EA and CONMEBOL also unveiled details about the eLibertadores finals, where the top eight competitors from Xbox One and PlayStation 4 will duke it out from March 7-8, 2020 for FIFA Global Series Points and a share of the US $100,000 prize pool.
The announcement of eLibertadores comes only a couple of days after EA unveiled the schedule for eMLS and confirmed LAFC, Austin FC and Nashville as the three new additions to the league, which is set to kick off in January 2020.
In the same announcement, it was also revealed the champions of the eMLS Cup will receive 850 Global Series Points towards qualification for the 2020 FIFA eWorld Cup.
LATEST ESPORTS NEWS