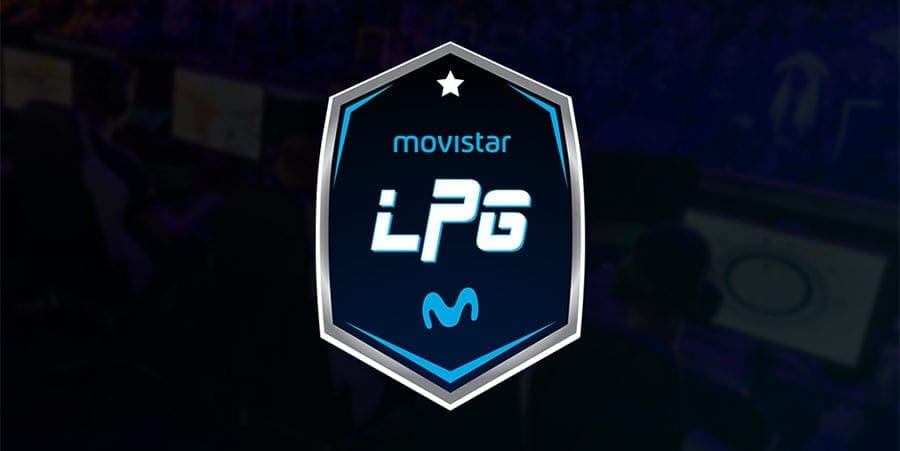 by in
NOPING E-SPORTS vs INFINITY ESPORTS DOTA 2 BETTING & MATCH DETAILS

Dota2 Betting Odds:
NoPing -277.78 at BetOnline | Infinity +185 at BetOnline
Dota2 Betting Lines:
NoPing -1.5 at +125 | Infinity +1.5 at -178.57
When:
May 21, 2020 at 21:50 BRT
Watch Live:
Twitch
NOPING E-SPORTS vs INFINITY ESPORTS MOVISTAR LIGA PRO GAMING SEASON 4 BETTING PREVIEW
The first round of the Movistar Liga Pro Gaming Season 4 playoffs will see NoPing e-sports and Infinity Esports duke it out for a spot in the second round of the winners' bracket.
NoPing enter the playoffs following a perfect run through the group stage, where they defeated 0-900, SandBlood and SadBoys without dropping a single map. The numbers only tell part of the story, however, as Thiago "Thiolicor" Cordeiro and his crew faced only amateur teams.
Although NoPing are not quite the strongest South American Dota2 team, they're up there with the best. The Brazilians have made some noise on the big stage since the turn of the year, most notably when they finished as runners-up at ESL One Los Angeles 2020 – Online: South America. In that run they defeated beastcoast, FURIA and Thunder Predator in the group stage without losing a single map, but beastcoast had their revenge with a dominant 3-1 victory in the finals.
Since then, NoPing won the Betsafe Invitational and made a deep run at Realms Collide, where they lost to beastcoast and Infamous en route to fourth place. Thiolicor and co. have finished outside the top four in only two of their nine events this year, with their worst being a seventh-eighth result at the StarLadder ImbaTV Dota 2 Minor in March.
NoPing acquired two ex-paiN Gaming players, Thiolicor and Adriano de Paula "4dr" Machado, in February as replacements for Pedro "mini" Rezende and Caio "Nuages" Oliveira. They have not made another roster change since.
SEE ALSO: BEST DOTA2 BETTING SITES
Infinity Esports finished the group stage with a 1-2-0 record. Eduardo "RayKill" Nuñez and co. defeated Real Deal E-Sports (2-0) in their opening match, then drew with both Incubus Gaming (1-1) and Thunder Predator (1-1).
While their record is not as encouraging as that of NoPing, it would be fair to say that Infinity were placed in a much tougher group. Nonetheless, their draw with Incubus is a big concern, especially since the Peruvian minnows managed to win the second map in just over 15 minutes.
Infinity also attended Realms Collide a few weeks ago, but they did not make it far. RayKill and his crew lost to beastcoast (1-2) in opening round and again to Real Deal (0-1) in the lower bracket to wind up tied for last place in a field of eight teams.
Infinity assembled their roster in April, when they signed Jeremy "Jeimari" Ruiz Aguinaga, Benjamín "Benjaz" Lanao Barrios, Junior Reyes "Yadomi" Rimari, Bernardo "Berna" Rocca Alarcón and RayKill. Last Tuesday, the team parted ways with Berna and replaced him with Juan "Atun" Ochoa, who =served as a stand-in player against Thunder Predator in the group stage and left a positive mark with his signature hero, Alchemist.
NOPING E-SPORTS vs INFINITY ESPORTS MOVISTAR LIGA PRO GAMING SEASON 4 BETTING PREDICTIONS
NoPing e-sports are clearly the more successful of these two teams so far in 2020. The comparison is a little unfair, however, since Infinity Esports just recently assembled their roster.
While Infinity failed to impress in the Movistar LPG group stage and showed nothing special at Realms Collide, that does not necessarily mean they are a bad team. All members besides Raykill have experience playing at some of the strongest Dota2 teams in their region, while Benjaz alone has over six years of experience under his belt.
Infinity might not become one of the top South American teams anytime soon, but they have the potential to make some noise in their region. They forced Thunder Predator and beastcoast to three-map series, so there is no reason to believe they can't put up a strong resistance against NoPing and take it all the way.