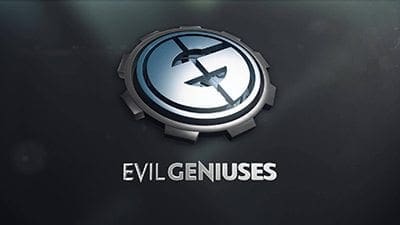 by in
According to a report on Friday, Evil Geniuses intend to sign ex-G2 and HEET player Audric "JACKZ" Jug to their Counter-Strike: Global Offensive lineup.
The North American organization and JACKZ are in talks, and if both parties reach an agreement, the player will join Evil Geniuses ahead of the Counter-Strike 2 launch. There is currently no information about who the Frenchman will replace on Evil Geniuses' lineup if the deal goes through.
JACKZ is well known for his stint in G2, where he helped the team win the Champions Cup Finals title. With his aid, G2 were also able to reach the finals of events like the Intel Extreme Masters Cologne 2021, the IEM Katowice 2020, and the Professional Gamers League Major Stockholm 2021.
JACKZ eventually joined HEET towards the second half of 2022, but the player has been without a team since leaving the French lineup in January. His most recent event was in the Electronic Sports League Pro League season 17 in March, where he played as a substitute for Team Vitality. The player gained recognition for his impressive individual form and contribution during the event.
Dan "apEX" Madesclaire, Team Vitality's in-game leader, also applauded JACKZ for his support after the team won the BLAST Paris Major in May. He stated that during JACKZ's short time with Vitality, he gave Peter "Dupreeh" Rasmussen some much-appreciated playing advice.
Following a disappointing performance during the first half of the year, Evil Geniuses have reportedly been evaluating their CS:GO team.
They notably won only three best of threes out of 17 in the first six months of the year and are ranked lower than their secondary roster on the world rankings. Evil Geniuses also failed to qualify for the final CS:GO Major, the BLAST Paris Major, earlier this year.
In an attempt to revive their lineup, Evil Geniuses even moved away from North America, going on to sign Danish player Ismail "refrezh" Ali; however, they did not record any notable improvements. Bringing JACKZ into the fold will push the team further away from the North American side.
If Evil Geniuses decides to remove Vincent "Brehze Cayonte, Timothy "autimatic" Ta, or their AWPer Jerric "wiz" Jiang, the team will have a lineup mostly consisting of European players. This will force the CS:GO squad to compete against European lineups in the next Major cycle next year.
Evil Genius' 2023 Counter-Strike Team
If Evil Geniuses manages to sign JACKZ, the organization's main CS:GO roster will include the following:
Vincent "Brehze Cayonte
Sanzhar "neaLaN" İskhakov
Timothy "autimatic" Ta
Ismail "refrezh" Ali
Jerric "wiz" Jiang
Audric "JACKZ" Jug
Daniel "Vorborg" Vorborg (Coach)