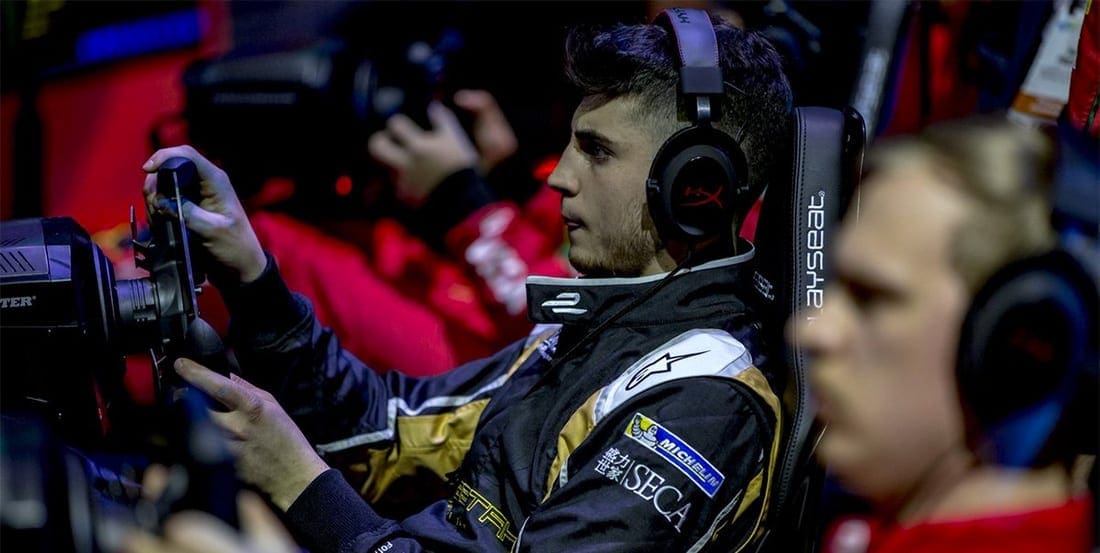 by in
IS this a sign of things to come?
Esports star Enzo Bonito achieved what millions of gamers around the world have fantasised about for decades and used his skills to beat a a real, former F1 driver on a real track.
Competing in the Race of Champions last week, Bonito was able to out-drive F1 pro Lucas di Grassi.
The Race of Champions brings together the best drivers from all different motorsport disciplines since 1988 and in 2018, eSports drivers like Bonito were invited to join for the first time.
While not many would have given Bonito a chance against veterans of the track, the eSports star changed the perception of his craft immediately.
Racing at the Foro Sol Stadium in Mexico, 23-year-old Bonito drove the same car as his opponents — a Vuhl 05 ROC Edition 2019 — and after a sluggish start, was able to surpass di Grassi in their time trial, pipping him by 0.6 seconds.
We've covered the emergence and growth of the esports motor sport genre. NASCAR, among other major national and international codes, have been quick to adopt esports leagues of their own, in the hope of fostering talent and reaching a younger, energetic demographic.
In case you're wondering, Bonito's win was certainly no fluke and di Grassi was not having a laugh or out of the sport for long. di Grassi, a Brazilian, had recently won the Formula E championship in the 2016/17 season and has been driving professionally for Audi since 2014 after his F1 career ended in 2010.