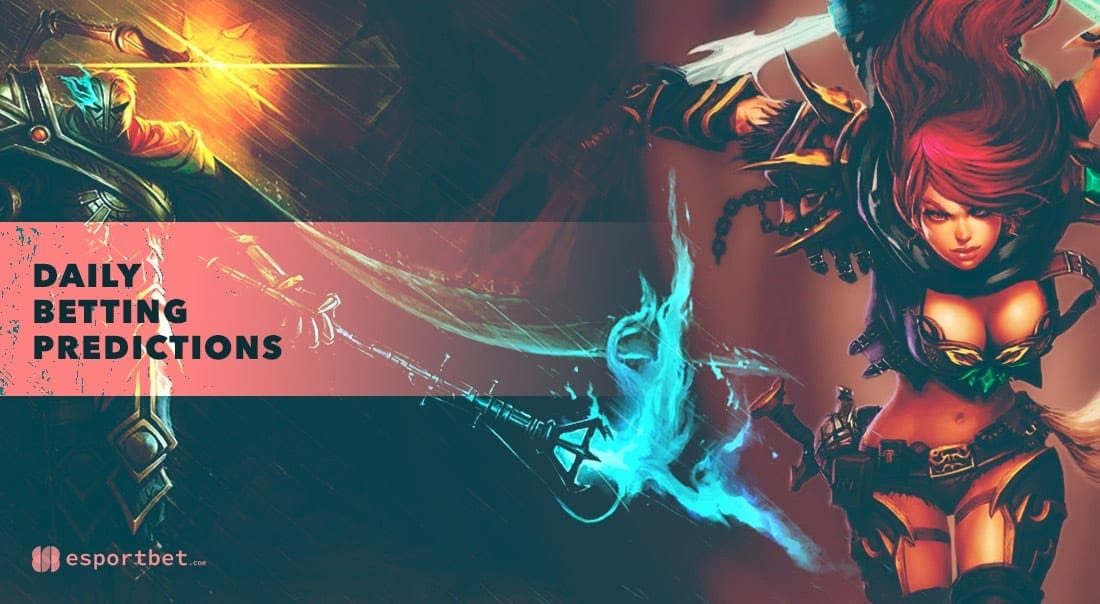 by in
Esportbet is back with free League of Legends betting picks for three LoL European Championship (LEC) 2022 Summer matches being played on June 25, 2022. Here are our free LEC Summer predictions for SK Gaming vs Misfits Gaming, Rogue vs Astralis, and Team Vitality vs G2 Esports, with odds courtesy of the best esports bet sites.
---
SK GAMING vs MISFITS GAMING LoL BETTING & MATCH DETAILS

Best Odds:
SK -111.11 at BetOnline | MSF -125 at BetOnline
When:
June 25, 2022 |17:00 CEST
Watch Live:
Lolesports, Twitch
SK Gaming won the first game of LEC 2022 Summer but lost the next two, which doesn't look good on paper. However, their defeats came against MAD Lions and Fnatic, so there is no shame in that. Their next opponents, Misfits Gaming, lost all three of their matches – against Excel Esports, Team Vitality, and Astralis.
We don't mind Misfits losing against Vitality, but seeing them slip against Excel and Astralis does bring our rating of this squad down a notch. With the players on this team, Misfits should improve once they get a better read on the meta, but that might take them weeks.
Misfits have better players and a realistic chance to win, but based on what we've seen, it's tough to justify backing them at this price, and we don't like SK at $1.90 with esports betting sites either. So instead, we'll go for a bet on over 24.5 kills.
Due to the current scaling meta and the changes to turret damage, LoL games – especially in Europe – tend to be longer with explosive late-game teamfights. Combine that with the fact that SK and Misfits average 14 and 20 deaths respectively, and we have a perfect recipe for a bloody game.
ROGUE vs ASTRALIS LoL BETTING & MATCH DETAILS

Best Odds:
RGE -400 at BetOnline | AST +275 at BetOnline
When:
June 25, 2022 |19:00 CEST
Watch Live:
Lolesports, Twitch
Rogue are undeniably much stronger than Astralis, but this is a high price to pay on a team that has won just one game this split. What's more, Rogue's only win (against MAD Lions) was a complete fluke. In their defence, Rogue had the toughest schedule in the league –Fnatic, G2, and MAD Lions – so it's not fair to criticise them too much. But at the same time, they've yet to impress.
Astralis started the LEC summer split with a defeat against G2 Esports but then bounced back with back-to-back wins against Team BDS and Misfits Gaming, which is impressive for their standards. Still, their 2-1 record doesn't hold much weight considering they've beaten the only two teams who are 0-3 ahead of LEC 2022 Summer Week 2.
Rogue should win this match, but they're not a good bet at $1.25, nor would we back them to cover the 7.5 kill line. But Astralis, with a 7.5 kill advantage, is a pick we're ready to follow. How this game plays out will rely heavily on how Astralis draft, but $1.83 seems a bit high for the offered line.
TEAM VITALITY vs G2 ESPORTS LoL BETTING & MATCH DETAILS

Best Odds:
VIT +150 at BetOnline | G2 -200 at BetOnline
When:
June 25, 2022 |21:00 CEST
Watch Live:
Lolesports, Twitch
Team Vitality might not deserve to be considered as the top European team, but are playing better this split. It seems they're not getting the recognition they deserve purely due to their abysmal run in LEC 2022 Spring, but if you watch the film, it's evident that Vitality are much more stable this time out.
G2 Esports are $1.50 favourites for this match, which is way too optimistic. They did well at the 2022 Mid-Season Invitational, and they've yet to lose a game this split, but their only wins came against Astralis, the shaky Rogue, and Excel Esports.
We would still give G2 a slight edge because we know they'll deliver, but $2.50 with GG.Bet esports on Vitality is too good to pass on. This is a very winnable match for the Bees, who might not be a superteam everyone expected them to be, but they're undeniably good enough to go toe-to-toe with LEC's top dogs.