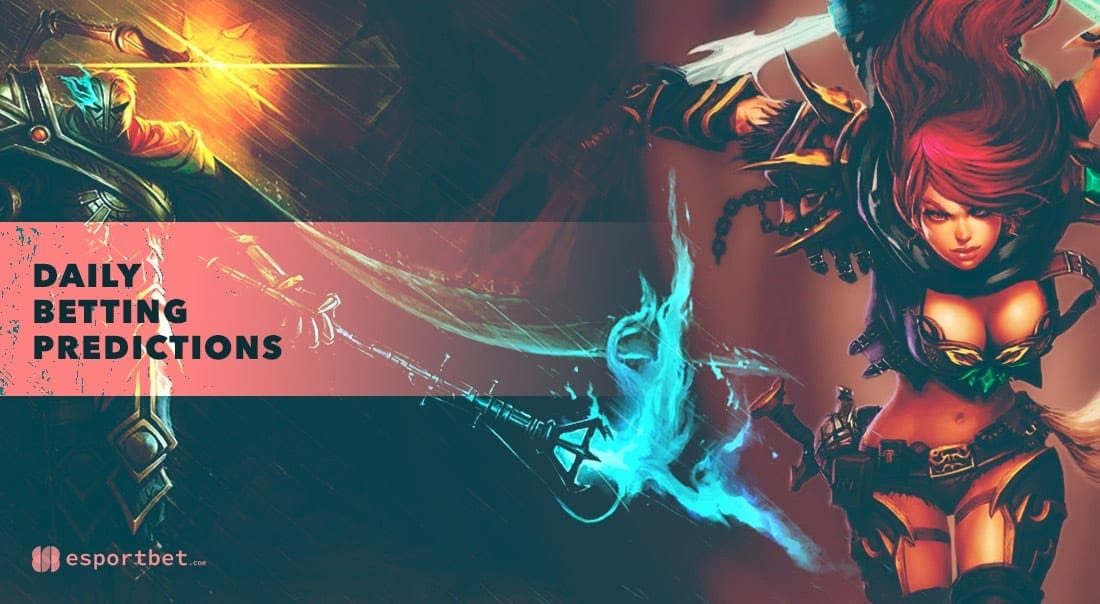 by in
The 2021 League of Legends European Championship (LEC) Spring Split kicks off on Friday (January 22) with a super week, featuring 15 games played across three days. Here are our free LoL betting preview and predictions for the opening three games of the 2021 season.
G2 ESPORTS vs MAD LIONS LoL BETTING & MATCH DETAILS

Event:
LOL LEC
LOL odds:
G2 $1.30 at Betway | MAD $3.35 at Betway
When:
January 22, 2021 at 18:00 CET
Watch Live:
Twitch, Lolesports
G2 Esports and MAD Lions will clash in the opening fixture of the 2021 League of Legends LEC season in what should be a very one-sided affair in favour of the reigning champions, but we don't believe that will be the case. Even though G2 field the most stacked roster in the league, we don't expect any outstanding results early on, largely because G2 lost their star player and in-game leader Luka "Perkz" Perković during the offseason.
Quality-wise, it's hard to say G2 are weaker than last season with Martin "Rekkles" Larsson as their new ADC, but it remains to be seen how quickly will the Swedish LoL superstar will gel with his new teammates and vice versa. MAD Lions, on the other hand, have acquired top laner İrfan Berk "Armut" Tükek and jungler Javier "Elyoya" Prades, who are both far more versatile than their predecessors and a fairly good upgrade for the team.
Both teams will have to adapt to their new rosters, but we expect that to be far more obvious on the side of G2. MAD Lions have the tools to win this match, however, we will play it safe and bet on the underdogs to keep it within seven kills.
ASTRALIS vs SK GAMING LoL BETTING & MATCH DETAILS

Event:
LOL LEC
LOL odds:
Astralis $2.04 at Betway | SK $1.72 at Betway
When:
January 22, 2021 at 19:00 CET
Watch Live:
Twitch, Lolesports
Astralis (formerly Origen) enter the 2021 LEC season billed as the weakest team in the league, which is somewhat reasonable, considering they field four rookies and Erlend "nukeduck" Våtevik Holm, who did not look too sharp last season. Having said that, we are far more confident in Astralis' chances to shine this split rather than SK Gaming.
SK Gaming's offseason roster moves were bad, to say the least, and it's hard to understand why they have decided to part ways with their ADC Juš "Crownshot" Marušič and support Dino "LIMIT" Tot, who were their strongest asset. Their replacements Jean "Jezu" Massol and Erik "Treatz" Wessén are not particularly bad, but they will have huge shoes to fill and it's hard to imagine they will reach the same heights early into the season.
Individually, SK seem stronger, but at $1.72 they're too pricey for us. Instead, we like our chances with Astralis, who are underrated and should be priced somewhere around $1.90. You can view all the odds at the best esports betting sites.
ROGUE vs EXCEL ESPORTS LoL BETTING & MATCH DETAILS

Event:
LOL LEC
LOL odds:
Rogue $1.35 at Betway | Excel $3.03 at Betway
When:
January 22, 2021 at 20:00 CET
Watch Live:
Twitch, Lolesports
Rogue are one of the top-three favourites to win the trophy and are arguably stronger than last season with Andrei "Odoamne" Pascu as their new top laner. Excel continued their development project by signing two rookies in jungler Daniel "Dan" Hockley and one of the hottest mid lane prospects in Paweł "Czekolad" Szczepanik.
Excel's success this season will heavily rely on their newly-signed mid-jungle duo who are unproven at the highest level of play, but if their performances in the development league are to go by, they should be at least mid-tier. Other than that, top laner Felix "Kryze" Hellström will have to show a bit more this season and if he manages to do so, Excel will be serious playoff contenders.
Rogue should win this match more times than not, but since this is the first game of the season, there is a world where Excel catch them off guard. The raw quality of Rogue's players makes it hard to bet against them, however, we have faith in Excel to keep this match close.
More esports picks