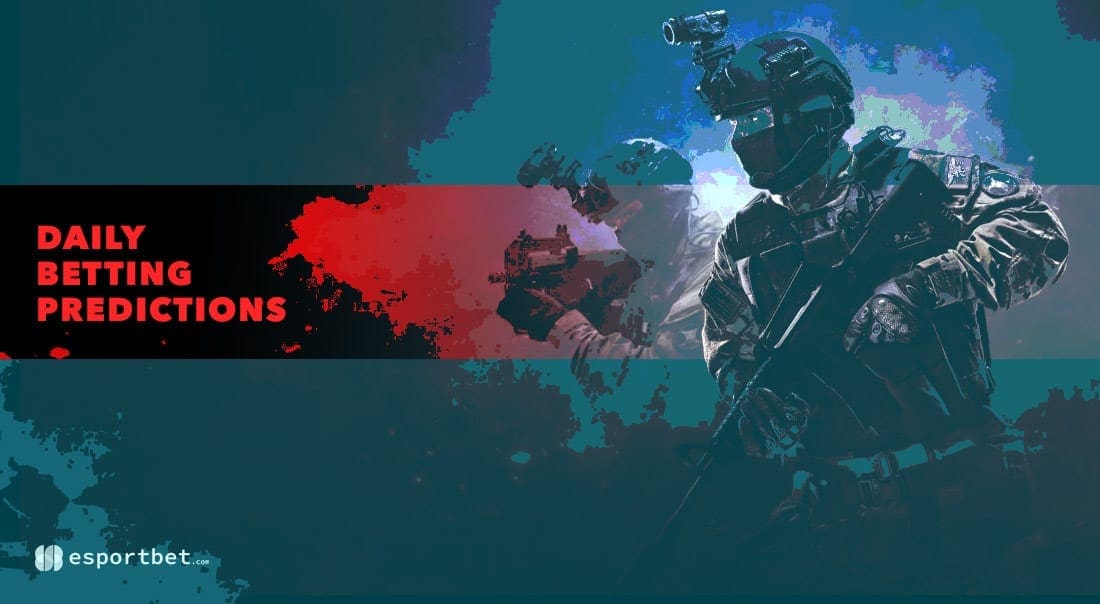 by in
The dust has yet to settle at Jeunesse Arena following the IEM Rio Major, but the Counter-Strike: Global Offensive action continues with Elisa Masters Espoo 2022. The tournament will kick off on Wednesday, November 16, featuring 12 teams vying for the lion's share of the US$200,000 prize pool. Here are our free CS:GO betting picks for the opening rounds of play.
---
BIG vs HEET CS:GO BETTING & MATCH DETAILS

Best Odds:
BIG -277.78 at BetOnline | HEET +200 at BetOnline
When:
November 16, 2022 | 10:00 CET
Watch Live:
Twitch (https://www.twitch.tv/elisaesports)
BIG and HEET will lock horns in the opening rounds of Elisa Masters Espo 2022, marking their first meeting since May 2021, when HEET (DBL Poney) lost 1-2. However, the teams fielded different rosters, so we shouldn't put too much weight on that outcome.
Regardless, the latest CS:GO betting odds suggest that the German squad should come out ahead again, and based on the teams' recent showings, it's tough to argue with that. BIG have been playing well in the latter part of 2022 and didn't disappoint at Intel Extreme Masters Rio Major last week.
The German CS:GO squad fought their way through the Challengers Stage with a 3-1 record and were even 2-0 up in the Legends Stage before losing to FURIA (0-2), Fnatic (0-2) and Natus Vincere (0-2). Still, a ninth-12th place finish is an impressive outcome, as it continues BIG's streak of solid showings.
HEET haven't achieved anything nearly as remarkable. They finished the European RMR B in 12th-14th and placed top six at ESL Challenger League Season 42: Europe. They did win ESL Championnat National Autumn 2022 at the end of October, but the level of competition in that event was quite poor.
HEET are a talented squad and have the potential to be one of the top 20 teams in the world, but they haven't shown enough lately for us to believe they can take down BIG.
---
GAMERLEGION vs HAVU GAMING CS:GO BETTING & MATCH DETAILS

Best Odds:
GL -227.27 at BetOnline | HAVU +162 at BetOnline
When:
November 16, 2022 | 10:00 CET
Watch Live:
Twitch (https://www.twitch.tv/elisaesports)
GamerLegion caught the world's attention with their performances over the last month, as the team that eliminated G2 Esports from the European RMR A and denied them a spot at the Rio Major. Shortly after, they claimed silver from Elisa Invitational Fall 2022 and didn't look too bad in Brazil, where they came one win short of reaching the Legends Stage.
But while many people seem to be high on GamerLegion, we wouldn't overexaggerate their recent results. They forced FaZe Clan to 53 rounds (25-28) and Team Spirit to 42 (20-22), defeated G2 (2-1), and took down Vitality (16-10) in the second round of the Major. But they've also lost against Bad News Eagles (0-2) and SAW (1-2).
HAVU Gaming haven't been as flashy lately, and they even showed some signs of struggle during the CCT Central Europe and South Europe Series. But they're still 8-3 over the last 11 outings and have enough talent to compete with GamerLegion.
At best, this is a 60/40 match, but since it's a best-of-one, the percentages should be much closer to 50/50. GamerLegion seem a bit overrated, and this is anyone's game.
---
SPROUT vs HEET CS:GO BETTING & MATCH DETAILS

Best Odds:
Sprout -151.52 at BetOnline | HEET +110 at BetOnline
When:
November 16, 2022 | 11:30 CET
Watch Live:
Twitch (https://www.twitch.tv/elisaesports)
Sprout had a very impressive run at the European RMR A, where they finished top three with a 3-1 record and wins against forZe, Team Spirit, and B8. Moreover, they forced FaZe Clan to three maps with two OTs, which is impressive for a team of this calibre.
Unfortunately, Sprout weren't able to capitalise on the momentum and suffered an early exit from Intel Extreme Masters Rio Major, finishing the Legends Stage with a 1-3 record, with one win against Ninjas in Pyjamas (2-0) and three losses against BIG, Team Liquid, and Team Spirit.
Sprout hold a 4-2-6 record across their last 12 outings, which is far from perfect, but considering the quality of the teams they had to face, it's not terrible either. In contrast, HEET are 5-5 since October, but they've not played any top teams besides ENCE (#11), who beat the French squad 16-8 in the first round of the European RMR B.
Sprout might not be the most consistent team, but at the offered CS:GO betting odds, we have to side with the German squad.