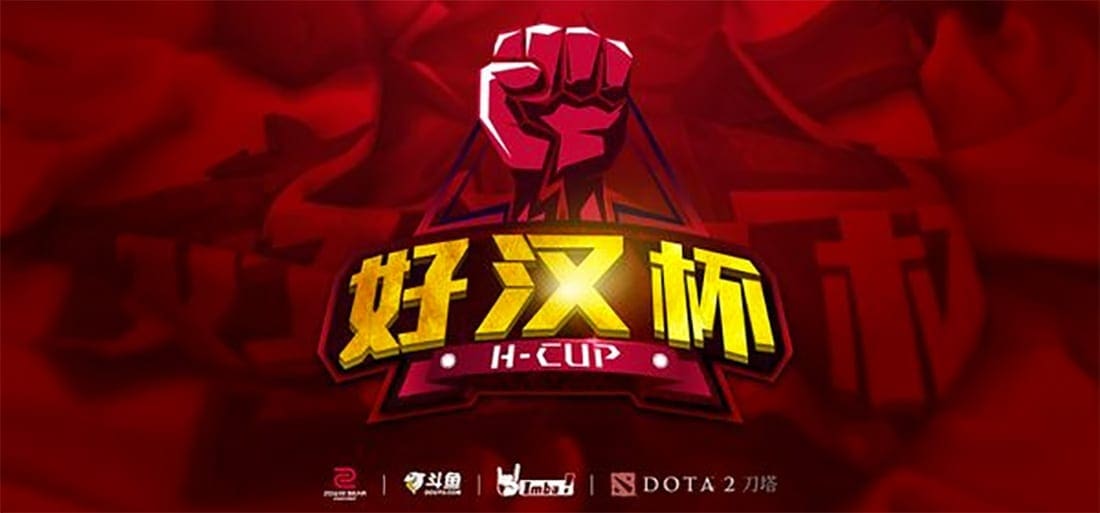 by in
This match-up will begins on Thursday, November 22, 2018 – 13:00 UTC+8
EHOME will take on DeathBringer (DBG) in the Dota 2 H-CUP Season 10 Quarterfinals in a match that could provide some serious fireworks from two improving squads.
We have begun our analysis and match previews of this tournament and you'll find all of our Dota 2 tips from tournaments right around the world, in our eSports betting predictions section.
Before you bet on any Dota 2 match-up, make sure you've signed up at a quality bookmaker.

Best Dota 2 esports betting sites
EHOME vs. DeathBringer Gaming form and analysis
EHOME's performance in the group stage of this tournament was one of the brightest moments in their very young history since being established in September of 2018.
They took down IG.V with Juggernaut and Magnus. Magnus is always the best support core hero because his empower allows melee carry to farm a lot faster. EHOME had dominated the game with their draft, despite only having around two hours to study the patch update before the match-up against IG.V.
Although IG.V also drafted Bane who buffed a lot in this patch as well as utilizing Luna's blessing abilities in patch 7.20 (Luna is nerfed in patch 7.20b). However, EHOME definitely out-drafted them with the lineup of Juggernaut, Magnus and Dazzle.
After defeating IG.V, they faced off against PSG.LGD, one of the top five team in China.
Their draft once against lead to the victory. They totally analysed the patch and drafted Doombringer as their position 3 hero in that match. The imbalance regeneration rate from Doombringer's Devour helped him sustain the hard lane against Monkey King played by Ame, the carry position player from Team PSG.LGD.
Learn more about Dota 2 betting here in our comprehensive guide
Despite Doombringer was having a tough start in that game, his devour always allow him to farm up quickly, and he had total of 14 thousand net worth, only below Arc Warden in that game.
PSG.LGD had to surrender when they realise Arc Warden and Doombringer had all the items to control the map and forced them only to hide in base.
EHOME drafted Magnus again in this match-up, however replaced Juggernaut with Lone Druid, a tier 1 carry hero in patch 7.20 because of the skill- Spirit Link: Grants both hero and the Spirit Bear 30/50/70/90 Attack Speed and causes 40/50/60/70% of damage hero deal to restore life to Spirit Bear, and damage Spirit Bear deals to restore life to hero.
They also drafted Anti Mage, a carry that needs a lot of farm. Despite that, Magnus's Empower still allowed Anti Mage to get full slot (6 items) before 30-minute mark.
DeathBringer Gaming (DBG) finalize their current roster on 17 October 2018. OP, the position 2 player from DBG and LaNm, the position 5 player from DBG are well known for their expertise game play skill. However, Guvara, the position 3 player is not a famous player.
DBG is a 3-2 score holder team in the group stage, their decider match was up against Newbee. They drafted Grimstroke, the hero that added into captain draft mode in patch 7.20 and Lone Druid, one of the overpowered heroes in patch 7.20.
Although Newbee drafted Luna and Shadow Demon, however the Dragon Knight and Lone Druid from DBG kept on pressuring and pushing the lane against them. Luna unable to find his farm and no way to fight against Lone Druid that over-farmed.
EHOME vs. DeathBringer Gaming betting prediction
After analysing both squads' individual skill and recent drafting in patch 7.20, we give EHOME a 70% chance of winning this match-up.
Our suggestion is to go small and bet on EHOME at better than -250 at BetOnline.