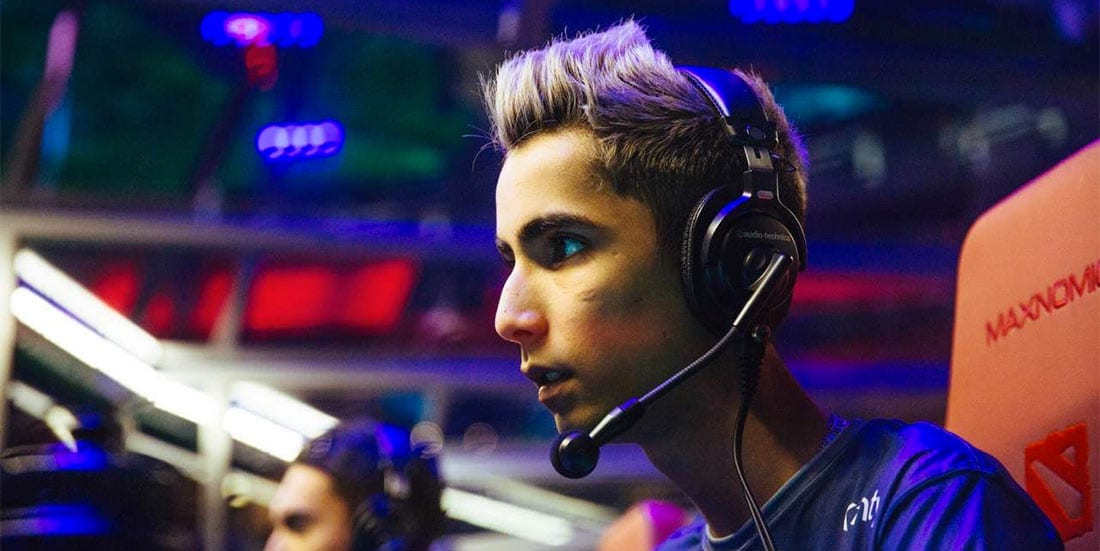 by in
The internal turmoil of Quincy Crew has resulted in the departure of Syed Sumail "SumaiL" Hassan from the team, which leaves the NA squad severely weakened ahead of Dota Summit 11, set to begin on November 7, 2019.
Thursday, October 10 marked the final day of Dota Summit 11 qualifiers for all six regions, meaning the final lineup for the opening event of 2019/20 Dota Pro Circuit season is complete.
Virtus.pro, HellRaisers, Ninjas in Pyjamas, Ad Finem, Invictus Gaming, Geek Farm, paiN Gaming and the newly formed Quincy Crew made the list with their impressive performances in their regional qualifiers.
Out of all teams, however, it was Quincy Crew who made all the headlines, unfortunately for all the wrong reasons.
A lot of expectations have been put on this team, who had a very solid run at MDL Chengdu Major NA qualifiers. There they finished second in Group B, only to suffer a painful 1-2 defeat at the hands of Evil Geniuses in semi-finals and a 0-2 loss to J.Storm in the third-place match, meaning Quincy Crew finished fourth.
By failing to finish top three, Quincy Crew came just short of reaching Chengdu Major and had to settle with a consolation prize that was a ticket for Dota Summit 11 qualifiers, where they crushed everyone, and earned a spot at the Dota Summit 11 main event.
With an impressive feat behind them Quincy Crew looked like a team with a very bright and promising future ahead of them. However, everything soon came crashing down.
On the same day Dota Summit 11 qualifiers ended, Quincy Crew's coach revealed they will continue their journey without their star player and former EG member SumaiL due to a "fit issue".
Despite looking very solid on the outside, it seems like Quincy Crew seemingly did not operate as smoothly as many would have guessed or hoped they did.
The Quincy Crew's coach went on to post another Twitter post, stating that despite what many Dota 2 esports fans thought, the departure of SumaiL from the team was not due to one person being the problem, but rather a result of "complicated team issues and circumstances", which leaves a lot of questions unanswered.
The departure of SumaiL from Quincy Crew also means he will miss out on playing alongside his younger brother and former Newbee member Yawar "YawaR" Hassan, who will most likely step in the shoes of his older brother and take over the role as a carry at Quincy Crew.
Where will the road take SumaiL is yet to be seen, however, as it seems, his departure from Evil Genuises in mid-September left him unable to find a new home, where he could re-live his glory days when he became TI5 champion with EG.
MORE DOTA 2 NEWS