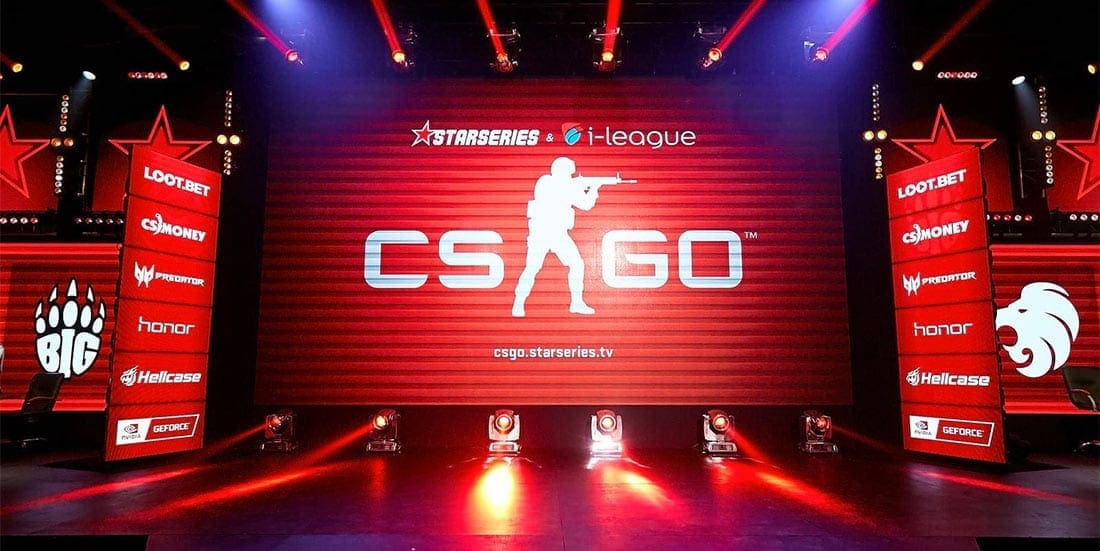 by in
We have enjoyed a successful run with our betting predictions for the first round of StarLadder Berlin Major Legends Stage, with six out of eight predictions hitting the mark.
Hoping we can repeat our success and even further improve, we have are once again offering you free betting predictions for StarLadder Berlin Legends Stage for the Thursday's matches, where the top 16 CS:GO teams battle it out.
Renegades v AVANGAR predictions
You can learn how to watch CS:GO StarLadder Berlin Major here
Renegades (1.59) enter round two following a close 14-16 defeat against NRG, where they impressed with a solid second half (9-6). Unfortunately, that was not enough for Aaron "AZR" Ward and his crew to overcome their rivals.
Unlike Renegades who fought a close fight, AVANGAR (2.32) lost to ENCE with an embarrassing 5-16 score. While we believe Renegades will be an easier opponent for AVANGAR, it will be by no means be a match which they can easily win.
Prediction: Renegades to win at -169.49 at BetOnline.
Natus Vincere v DreamEaters tips
It's hard to imagine NaVi (1.24) dropping the ball against DreamEaters (3.95), who did not produce anything noteworthy in their round one meet with Astralis (9-16).
As seen from DreamEaters performance on day one, they lack the needed quality and experience to stand up against the top dogs. Unfortunately for them NaVi is one of them. It's now or never for NaVi, who will show no mercy on Thursday.
Prediction: NaVi -6.50, paying +100 with BetOnline
Ninjas in Pyjamas v CR4ZY predictions
Possibly one of the most entertaining matches of day two, with NiP (2.40) clashing with CR4ZY (1.55). NiP finished their day one fixture with a disappointing 12-16 defeat against MIBR, where they seemingly ran out of steam in the final rounds.
CR4ZY on the other side impressed with a very solid first half against Team Liquid (8-7), but just like NiP ran out of energy and couldn't keep up with their opponents.
NiP might have produced a more eye-pleasing result in round one, yet they will have to be on top of their game to take down CR4ZY, who can, and will be a huge nuisance to any team they come across.
Prediction: CR4ZY to win at -181.82 with BetOnline
North v mousesports predictions
North (2.35) did not impress us with their loss against Vitality (9-16) where they showed us they were indeed very overrated ahead of the Legends Stage.
Mouz (1.58) on the other side got to see how FaZe perform when they are on top of their game. That being said, mousesports did make a few too many mistakes which contributed to their defeat.
This will be a must-win for both sides, and should they both be on top of their game, it will be mousesports who should emerge as the stronger team.
Prediction: mousesports to win paying -172.41 at BetOnline.
Team Liquid v NRG tips
Team Liquid (1.23) crushed their round one opponents and now look towards NRG (4.10) as their new victim.
In this fixture, NRG are outclassed in every possible way, which on top of their disastrous performance in the second half against Renegades makes us believe they have no chance against TL.
The round handicap is set at -5.5, which might be a bit tricky if Team Liquid once again drop the ball in the first half. However, we will trust them to be on top of their game and comfortably defeat NRG for the fifth time this season.
Prediction: Team Liquid -5.5 to win paying -114.94 at BetOnline.
FaZe v Vitality tips
FaZe (1.94) enter the fixture against Vitality (1.84) as slight underdogs, despite their solid performance against mouz in round one.
That is not to say Vitality were not just phenomenal against North (16-9), who were no match for Mathieu "ZywOo" Herbaut and his crew.
FaZe can be a very tough nut to crack when on top of their game, however, we do not feel comfortable betting against Vitality, who with their experience, firepower and deep map pool come off as a better pick here.
Prediction: Vitality to win, paying -119.05 at BetOnline.
ENCE v MIBR predictions
ENCE (1.30) are considered heavy favourites against MIBR (3.40), which is fair, considering MIBR are not of the same quality since they lost their star player Marcelo "coldzera" David.
The fact that MIBR failed to defeat ENCE in both Blast Pro Series Sao Paulo (0-1) and IEM Chicago (1-2), is a strong indicator they will struggle here as well.
Prediction: ENCE to win, paying -333.33 at BetOnline.
Astralis v G2 tips
Last but not least, a clash between Astralis (1.33) and G2 (3.25).
As we have stated in the previous prediction, G2 are a team that can impress just as easy as they can disappoint.
In round one of Legends stage against NaVi, they showed their stronger side, the question is, can do it again against the Danes?
Astralis might not be as strong as they were, but they are still a very strong and dangerous team. Holding onto a respectful 5-0 record against G2, they are expected to win here, yet we do predict G2 will put up a tough fight.
Prediction: Over 25.5 paying -140.85 with BetOnline.
More eSports predictions