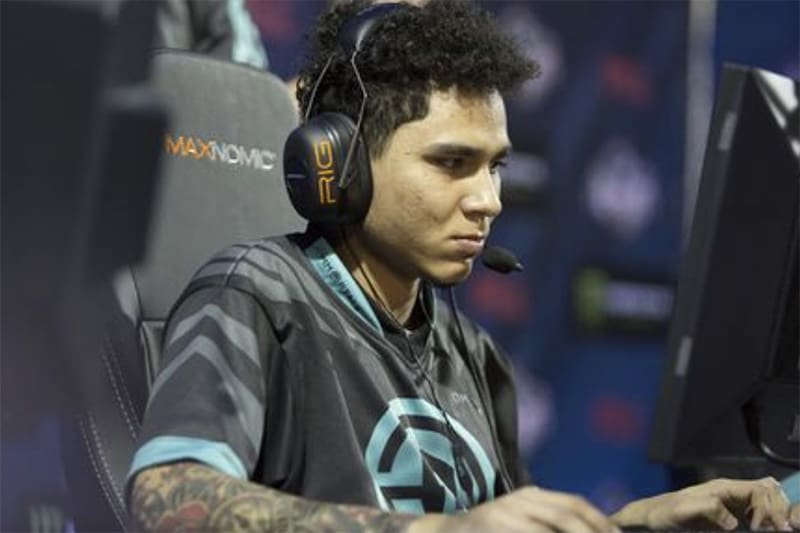 by in
MIBR placed Counter-Strike player Henrique "⁠HEN1⁠" Teles on their inactive roster on Tuesday, leaving only three players on the team's starting lineup.
Both player and team announced the roster shift, with the former saying he was surprised by the decision. Despite this, HEN1 revealed he was still rooting for MIBR and their future achievements.
"I come to inform you that I was moved to the MIBR bank. I know that many will seek to understand, just like me, but this is CS and life! Even if I'm surprised, I'm still rooting for the team and that they achieve what they want. I will take with me all the good times," a translation of the post read.
"The race doesn't stop, so I'm open to proposals and I hope that my performance throughout this period was enough for them to trust me in a new org. thank you for everyone's support."
MIBR's current lineup includes Raphael "exit" Lacerda, Felipe "insani" Yuji, and Breno "brnz4n" Poletto, with Bruno "BIT" Lima as head coach.
HEN1 started playing with MIBR in August 2022 and helped the team win online events like the CCT Central Europe Series 1 and the CCT North America Series 4. The team also won three ESL Challenger League North America seasons and participated in several major LAN events with the PGL Major Krakow finalist.
HEN1 averaged a 1.21 rating over 240 maps during his time with MIBR but was unable to maintain the same level of performance in offline events. The player's rating dropped to 1.04 over 46 maps when facing international competition in offline events.
MIBR's poor results in international esports tournaments led to the team making multiple moves during the offseason in a bid to improve their play. They notably benched Matheus "Tuurtle" Anhaia towards the end of last month and promised to inform fans of additional roster changes in the future.
MIBR's next tournament is the ESL Challenger League Season 46, which will run from October 3 to December 3 this year. The team are also set to compete in Gamers8 2023 at the end of the summer.