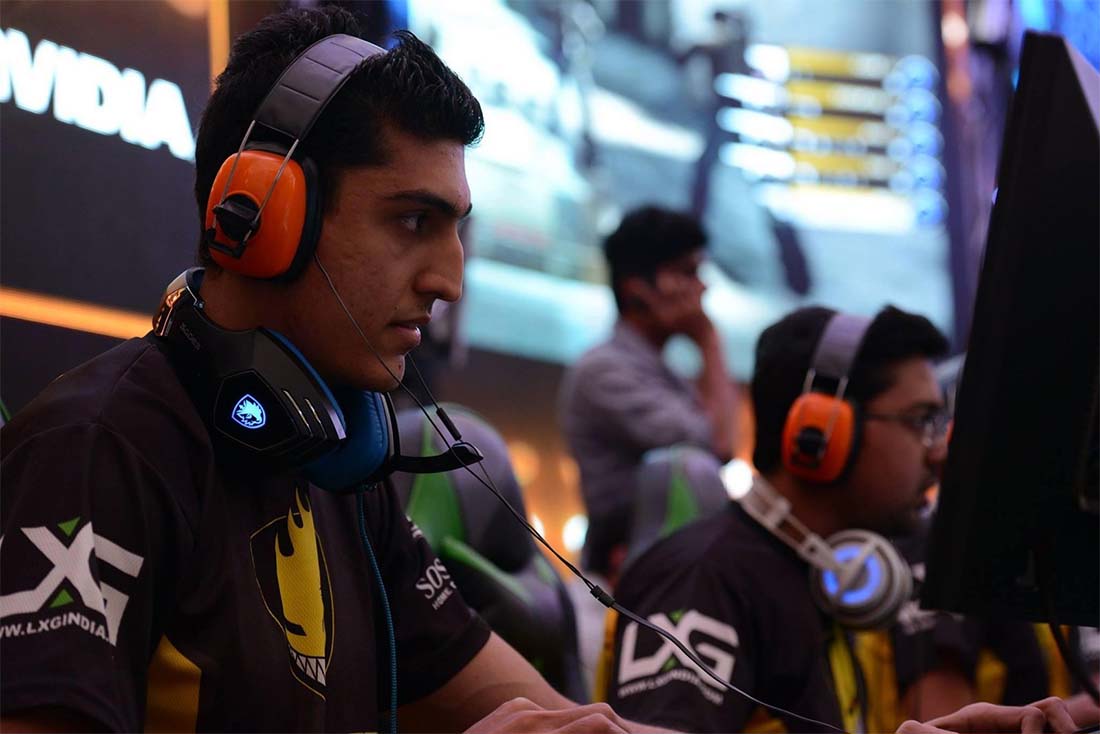 by in
India's teeming youth population is one of the first factors working in its favour when it comes to esports. The country's growing technology market is another factor and all recent stats point to esports having a strong foothold in the southern Asian country.
With a current value of $700 million, the esports industry is fast becoming a global phenomenon with a rise comparable to that of cryptocurrencies. In India, while there are several factors holding it back, it is expected to continue to grow rapidly.
Perhaps esports can even rise to challenge the domestic success of cricket in India. As a comparison, in the summer of 2017, eight Indian Premier League teams played a tournament consisting of 60 games within a 47-day period. One team eventually emerged the overall winner. A total of $2.4 million was won in prize money by over 25 players, coaches and team staff.
Just month's later, a comparable feat occurred in Seattle, USA, in the esports arena. A five-member team known as Team Liquid won $10.86 million after 11 days of winning in the game of Defense of the Ancients (DOTA 2). The Seattle tournament was called The International.
With an estimated 120 million online video gamers in India it is realistic to say that these numbers could eventually challenge cricket as the no.1 pursuit in the country, a remarkable feat in a country where around 400 million people tune in when the national team plays an important game.
With successful cricket stars akin to rockstars in India and almost instant millionaires when they reach the summit of the game, the lure of esports riches could drag in these sorts of numbers, making it one of the most important markets in the world.
How would esports generate money to compete with cricket?
The esports market is growing in leaps and bounds. The original sources of revenue for the market are:
Advertising and sponsorships
Games licensing
Broadcasting rights
Merchandising
Game developer fees
Game passes
The above sources of revenue have helped to sustain the ever-growing esports industry. But investors have also taken a liking to the gaming world, and their investments have even helped the International Olympic Committee to recognize esports as a "competitive sport". Some of the external investors that have funded the market include:
Alibaba
Intel
The Walt Disney Company
The Kraft Group
Hewlett Packard
Entertainers such as Jennifer Lopez
Given the enlarging esports markets in South Korea, USA, China and other parts of the world, analysts believe it is only a matter of time before esports becomes a reality at the Olympics, giving it even more prominence in sporting mad countries like India.
Esports phenomenal growth in India is largely impacted by limited high-speed internet connectivity. Despite this Director of India's esports governing body, Esports Federation of India, Lokesh Suji, expresses optimism on the growing profile of the industry in the country.
"It's estimated that India has around 120 million online gamers," Suji revealed.
"This population will cross 300 million by 2021. The serious esports community in India is pegged around 10 million. India has the largest youth population in the world. Esports is culturally more relevant to current and upcoming generations."
Indian youths make up the largest percentage of online gamers. Ages range between 18 and 25, with most of them picking up the hobby in school.
What began as a hobby in school for many of them years ago is today becoming a profitable career. To underscore this point, over $308,000 was won in various esports tournaments across India in 2017.
While it will take time and Government investment in things like faster internet connections, esports looms as the main challenger to cricket's dominance of the mindsets of millions of Indians.
Want to bet on esports? Read about the best Indian betting sites