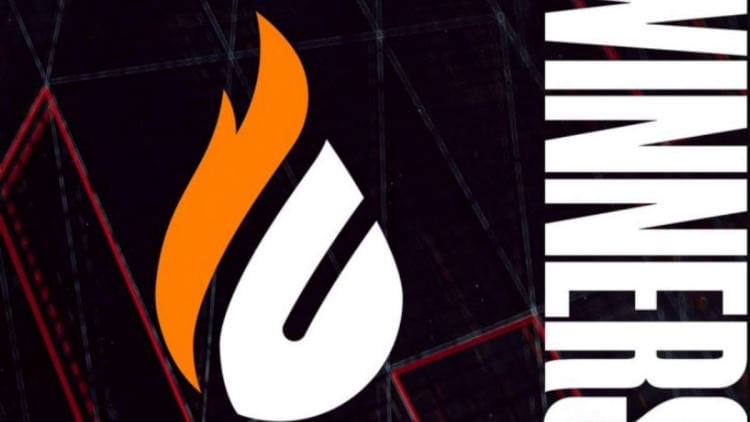 by in
Copenhagen Flames have won their fourth event since October after defeating Astralis in the grand final of the CCT Central Europe Series 4, ending 2022 in outstanding fashion for the Danish organisation.
Adding the CCT Central Europe Series 4 victory to the Flames' win in the CCT South Europe Series 1, CCT Central Europe Series 3 and the European Development Championship 6.
🏆 Congratulations to @CPHFlames for winning the #CCT Central Europe Online Series #4 by @REPUBLEAGUE!

👏 Kudos to the champions!

🔹 @RAALZCS
🔹 @b0RUPCSGO
🔹 @TMBCSGO
🔹 @birdfromsky
🔹 @regalicsgo
🔸 @cubecsgo pic.twitter.com/ZPoVWuTQdT

— Champion of Champions Tour CS:GO (@cctour_gg) December 18, 2022
During November and December, Copenhagen Flames finished with a combined series record of 14 win and one loss, with their only defeat coming at the of ECLOT.
The grand final between the two Danish esports outfits was a very tight series, with Copenhagen Flames winning their map pick (Inferno) 16-14, and the decisive third map (Nuke) 16-14.
However, Astralis took their map pick (Dust2) in quick fashion 16-6, but it wasn't too be for the ex-world number one.
For Astralis, this tournament loss could sting more than any other loss, as they could be knocked out of IEM Katowice Play-In contention, due to their world ranking dropping decaying, with the Danes Roobet Cup and IEM Cologne finishes dropping out of consideration before the Katowice spots are locked in.
Not qualifying for the IEM Katowice Play-In would be another huge blow to the Danish esports outfit, as their fall from grace continues, after dropping from the no.1 ranked CS:GO team in March 2021, to now sit at 16th in the world rankings.
With the offseason and player break upon us, both Copenhagen Flames and Astralis enter the break in much different positions, with the Flames looking to continue their rise up the rankings, while Astralis will be working out a way to stop their rankings skid.