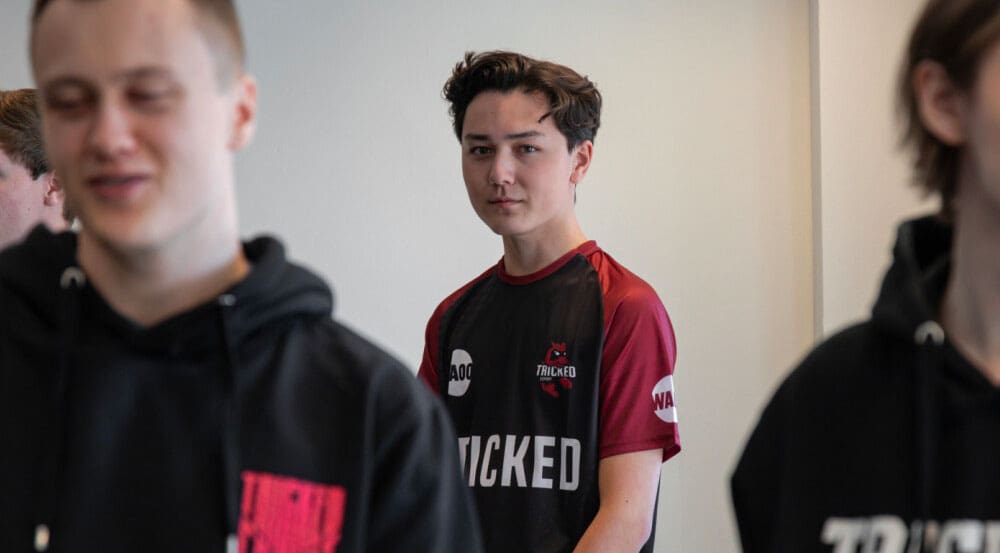 by in
Tricked Esport revealed today that Philip "Lucky" Ewald has inked a contract with the Counter-Strike team he previously represented before joining Astralis in August 2021.
The Danish AWPer will be substituting Sebastian "larsen" Larsen, who was benched this past month, and will be rejoining with three of his previous CS: GO colleagues from his initial time with Tricked. These former teammates include Andreas "kiR" Kirstein, Oliver "kwezz" Rasmussen, and Mathias "PR1mE" Carlsen. During his time with Tricked, which lasted from January 2020 to August 2021, Lucky participated in more than 250 different maps and contributed to the team's success in various Danish domestic competitions.
However, the 19-year-old was unable to reproduce the same level of individual prowess while playing for Astralis. As a result, he ended up playing as an underdog, rather than serving as the front runner for the team across all maps. During the time that he was playing under Lukas "gla1ve" Rossander, Lucky competed in a number of notable tournaments, including the PGL Stockholm Major and the BLAST Premier World Final in 2021, as well as the IEM Katowice in February 2022. According to HLTV, during his time with Astralis, he maintained a rating of 0.95 on average.
Lucky was benched after IEM Katowice to make room in the Astralis roster for the incoming sharpshooter Asger "farlig" Jensen. In May, the 19-year-old player was allowed to become a free agent, and after a few weeks, he signed a contract to return to Tricked.
Commenting on the move, Lucky confessed that it was a relief to return to a stable and familiar environment.
"After being in a place where it was very turbulent and at times chaotic with many replacements on the team, it's very nice to be back in a place where you know you feel at home and where you know how things work," he said.
Tricked's Chief Executive Officer, Morten Jensen, admitted that the team lacked some of Lucky's skills and potency after his departure, and he is excited to be reconnecting with the talented Danish AWPer.
Tomorrow at 11am Central Time, Lucky will compete once more under the Tricked name in the $50,000 online event Elisa Invitational Spring. The match will be played versus EC Kyiv. 
Both Tricked and Astralis mutually agreed to not make public the money value of the transfer.