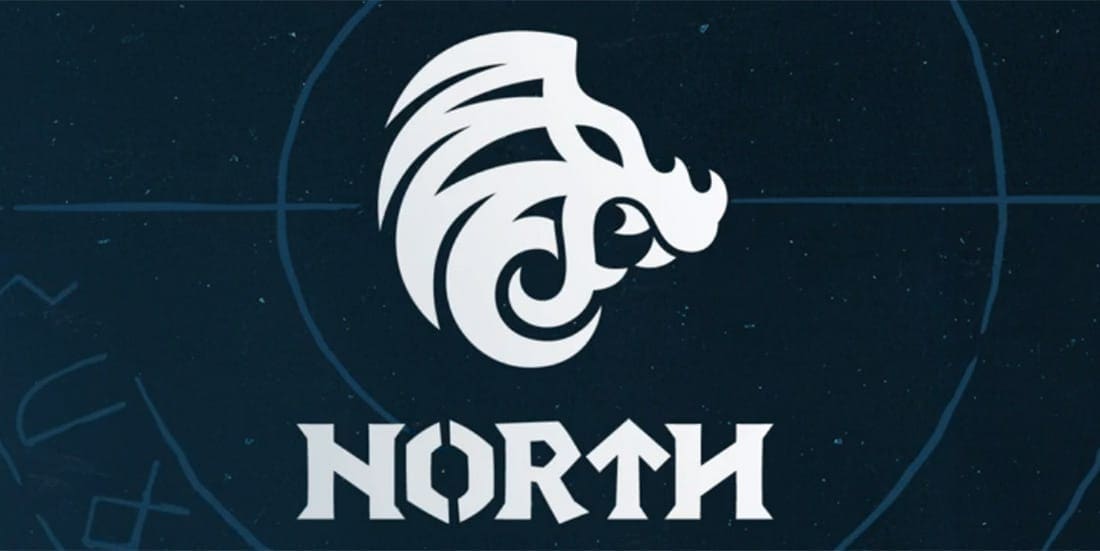 by in
North have announced the signing of Jonas "⁠Lekr0⁠" Olofsson, who moves to the Danish esports organisation's Counter-Strike: Global Offensive roster three months after leaving Ninjas in Pyjamas.
The 27-year-old Swede will take over the vacant spot left behind by Markus "⁠Kjaerbye⁠" Kjærbye, who departed for FaZe Clan in July.
Lekr0 is now set to team up with Philip "aizy" Aistrup, Nicklas "gade" Gade, René "cajunb" Borg, Mathias "MSL" Lauridsen, and coach Jimmy "Jumpy" Berndtsson, who was his boss during his two stints with Fnatic.
North will mark Lekr0's eighth stop in a five-year esports career that began in 2015 with Team Decerto. He later played for TSK, Publiclir.se, Team Ancient and GODSENT before joining Fnatic in August 2016. After a two-month stay with Fnatic, Lekr0 left to play for GODSENT and returned to play under the orange banner in August 2017.
Lekr0 saw vast international success during his time at Fnatic, leading the Swedish juggernauts to titles at the Intel Extreme Masters XII World Championship, World Electronic Sports Games 2017 and Europe Minor Championship London 2018, as well as deep runs in several other S-Tier CS:GO competitions.
In May 2018, shortly after Fnatic's fourth-place finish at the Esports Championship Series Season 5 Europe, Lekr0 was benched in favour of Richard "Xizt" Landström. His career did not stop there, however, since Lekr0 found a new home at Ninjas in Pyjamas, who he joined in June as a replacement for William "⁠draken⁠" Sundin.
As NiP's in-game leader, Lekr0 led the Swedish squad to their first Major in two years – FACEIT Major London 2018 – which was just one of many impressive accomplishments during his two-year tenure with the team. Lekr0's journey with NiP ended in May 2020 when he was put on the transfer list following the signing of Hampus "⁠hampus⁠" Poser, who took over as the new captain of the team.
Despite his experience as an IGL, Lekr0 will take over the role of the main rifler at North, but he will also assist MSL with "tactical input pre and mid-game", as revealed by North's Head of Esports Operations, Graham Pitt. Mr Pitt also stated that the communication in the team will not change with this signing, meaning North will continue using a mixture of Danish and Swedish language like they have since February when they appointed Jumpy as their head coach.
"We are extremely pleased to welcome Jonas into the North family," said Mr Pitt.
"Jonas is a player both our Head Coach, Jimmy Berndtsson, and I have worked with extensively in the past years, so we know exactly what kind of a player we are getting in and outside of the game where we expect him to slot perfectly into his role on the server and the team culture."
In the announcement on North's official website, Lekr0 said he had no doubts about joining North, even though he was on the verge of signing for FLASHPOINT Season 1 champions MAD Lions in July.
"I am really looking forward to joining North," said Lekr0.
"There has been a lot of rumours about me joining 'this and that' org, but when I started talking to North about the project and what they aim for with this team and their Nordic ambitions, I didn't have any doubts. This is definitely the new home for me, and I am really looking forward to playing with the guys and bringing this team to the next level."
Lekr0 will make his debut with North at the US $50,000 Nine to Five #3 CS:GO tournament, where the Danish esports organisation, alongside Heroic, MiBR and Team Spirit, received a direct invite to the playoffs.