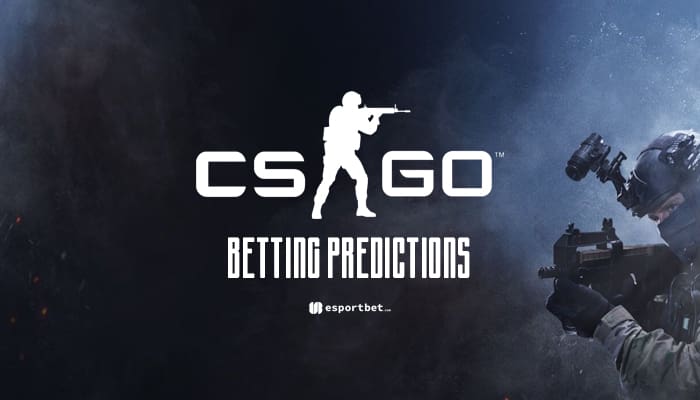 by in
ESB's free Counter-Strike: Global Offensive betting tips for Wednesday, May 24, focus on three bouts in the first round of CCT Online Finals #1. Check out our selections for Movistar Riders vs ECSTATIC, Into the Breach vs Aurora, and Astralis Talent vs Endpoint.
---
MOVISTAR RIDERS vs ECSTATIC CS:GO BETTING & MATCH DETAILS

Best Odds:
Movistar -138.89 at BetOnline | ECSTATIC +100 at BetOnline
When:
May 24, 2023 | 11:30 CEST
Watch Live:
Twitch (https://www.twitch.tv/cct_en)
Movistar Riders and ECSTATIC will meet on Wednesday for the first time since ESL Challenger at DreamHack Melbourne 2023 semifinals when Movistar Riders won (2-0), with 16-14 on Inferno and 16-11 on Nuke.
Since then, the Spaniards have played six games and won all but against For The Win Esports (0-2) and Astralis (10-16), who eliminated them from Gamers Without Borders Europe 2023 in the quarterfinals. On the other side, ECSTATIC have played seven games since their loss against Movistar, and even though they've won all but one, ECSTATIC have mostly faced tier-three teams such as Infinite Gaming (2-1), The Prodigies France (16-7), and AVT Gaming (2-1).
ECSTATIC are in good form, but they've not shown any notable improvement since their defeat against Alejandro "ALEX" Masanet and co. three weeks ago. This is Movistar Riders' game to lose, and we'll gladly take their side at the CS:GO betting odds on offer at BetOnline.
---
INTO THE BREACH vs AURORA CS:GO BETTING & MATCH DETAILS

Best Odds:
ITB -120.48 at BetOnline | Aurora -120.48 at BetOnline
When:
May 24, 2023 | 14:30 CEST
Watch Live:
Twitch (https://www.twitch.tv/cct_en)
Into the Breach enter CCT Online Finals #1 following an awe-inspiring performance at BLAST.tv Paris Major 2023, where they defied all odds and finished top eight. Over the six series played at the Major, ITB have won against FaZe Clan, ENCE, and Fnatic, while their only defeats came against Team Liquid and two semifinalists in Apeks and Team Vitality.
Even though their run doesn't mean that ITB is now one of the top teams in the world, they have been playing well for a while now and shouldn't be viewed as anything less than a legitimate top-20 squad.
Aurora have not accomplished anything nearly as impressive as Into the Breach this season and enter this match in bad shape. They've not looked good across their last four outings, which include a 2-1 victory against 9Pandas and three losses against GTZ.ESPORTS, LookingForOrg (former HEET), and lookingForOrg.
The only reason we could doubt Into the Breach and their chances to defeat Aurora is burnout, but even if they don't perform at 100%, ITB are substantially better than the Russian squad and should never be priced as high as -120.48 to win the series.
---
ASTRALIS TALENT vs ENDPOINT CS:GO BETTING & MATCH DETAILS

Best Odds:
Astralis.T -120.48 at BetOnline | ENDPOINT -120.48 at BetOnline
When:
May 24, 2023 | 17:30 CEST
Watch Live:
Twitch (https://www.twitch.tv/cct_en)
Astralis Talent have looked very good since the arrival of Andreas "Xyp9x" Højsleth in April. Although they had a shaky run shortly after the addition of the veteran, they've recently found traction in Dust2.dk Ligaen Season 23, where they've won five straight games and carried over the momentum into BetBoom Playlist. Freedom.
There are still some questions about how good Astralis Talent are, but they look ready to take on any team they'll meet at CCT Online Finals #1. Their first proper test will come on Wednesday when the Danes meet with ENDPOINT, who are not in the best shape.
ENDPOINT enter this match with a 1-4 record from their last five, which includes four straight losses against Team 7AM (7-16), Viperio (12-16), FORZE Esports (0-2), and SAW (0-2). Even though ENDPOINT had to play much stronger teams recently than Astralis, it's not like they've shown anything exceptional before their dry streak.
ENDPOINT might field better and more experienced players, but they're in bad form, and as a team that hasn't beaten any good squad in over one month, ENDPOINT will likely struggle to achieve anything against Astralis Talent as well.