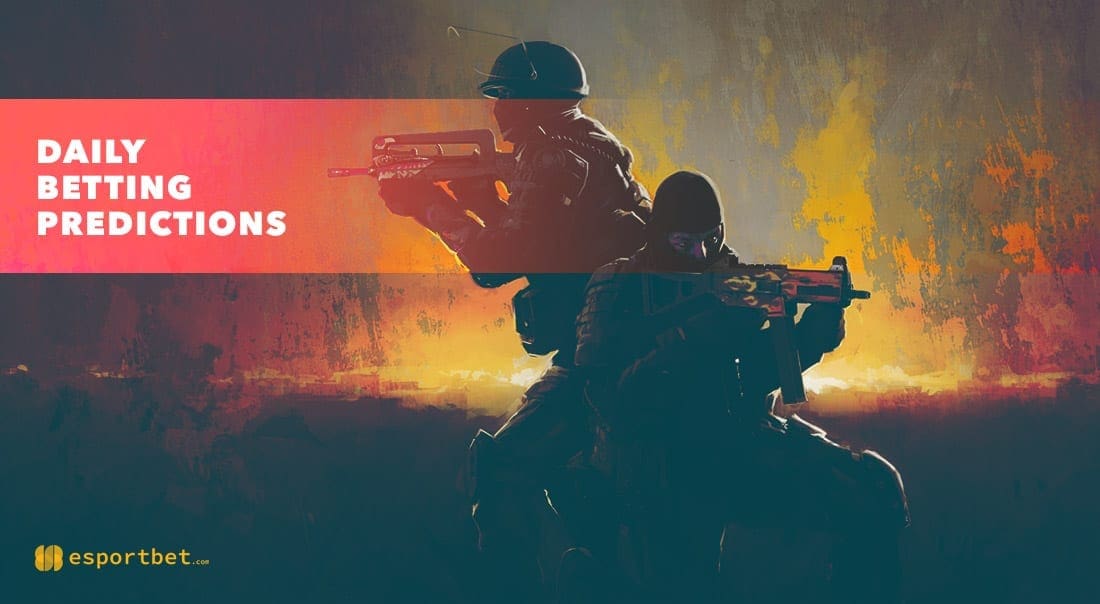 by in
Esportbet is back with free Counter-Strike: Global Offensive betting predictions for a pair of games at WePlay Academy League Season 3. Here are our selections for MOUZ NXT vs Eternal Fire Academy and FURIA Academy vs VP.Prodigy, with the top odds from BetOnline.
---
MOUZ NXT vs ETERNAL FIRE ACADEMY CS:GO BETTING & MATCH DETAILS

CS:GO Betting Odds:
MOUZ NXT -833.33 at BetOnline | EF.Acd +450 at BetOnline
When:
January 01, 2022 at 17:00 CET
Watch Live:
Twitch (https://www.twitch.tv/weplaycsgo)
The back-to-back WePlay Academy League champions, MOUZ NXT, will kick off the third season against the newly-formed Eternal Fire Academy. The Turkish squad are an unknown thread, with no official matches on their record, and we don't know much about their players either, making it hard to say how this game will go.
However, we know how good MOUZ NXT can be. They placed top-four at Malta Vibes Knockout Series #4 in December and reached the quarter-finals of Pinnacle Fall Series #3 a couple of weeks prior, further confirming this is a very strong academy roster.
Given their past success, MOUZ NXT should be considered one of the main favourites to win their third WePlay Academy League title, and it's doubtful for a team like Eternal Fire Academy to stop them. There is a world where MOUZ NXT stumble a bit since this is their first match in almost a month, but the quality gap makes it hard to bet against them.
---
VP.PRODIGY vs FURIA ACADEMY CS:GO BETTING & MATCH DETAILS

CS:GO Betting Odds:
VP. P +113 at BetOnline | FURIA -147.06 at BetOnline
When:
January 04, 2022 at 19:20 CET
Watch Live:
Twitch (https://www.twitch.tv/weplaycsgo)
VP.Prodigy have played only three games with their current roster and have managed a 1-2 record, with a win against eSuba (2-0) and two defeats against ROYALS (0-2) and VELOX (1-2). That's hardly inspiring knowing that VP.Prodigy ended the last WePlay Academy season in sixth place and won only one of five outings.
FURIA Academy were even less convincing with their performances in October when they finished the second WePlay Academy League season in last place without a single win. And to make matters worse, FURIA parted ways with Lucas "honda" Honda and Guilherme "piria" Barbosa at the end of last year.
Both squads are in terrible shape, and the recent roster changes surely won't help them find any stability early on. This match seems like a complete coin flip, so we have to side with the outsiders.