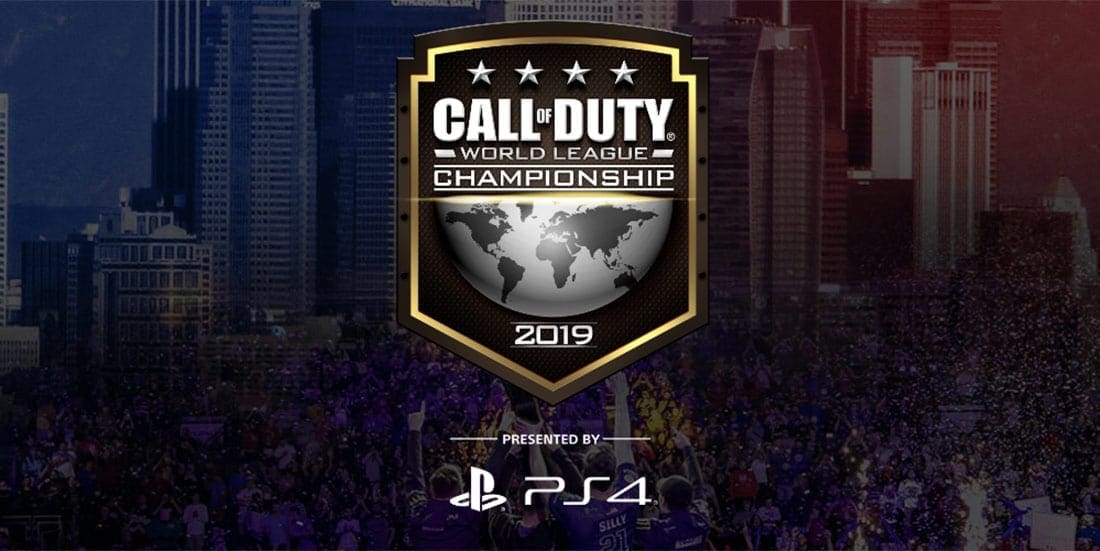 by in
Call Of Duty World League (CWL) Championship enters Round 2 of the playoffs on Saturday morning featuring the best eight teams, who hold onto their upper bracket placement, meanwhile, four teams wait in the loser's bracket, hoping to get another shot at glory. Esportbet.com preview the betting odds, predictions and likely winners of all the upper bracket matches looking at the teams and their chances to get one step closer to the CWL Grand Final and $800,000 in prizemoney.
Call Of Duty World League (CWL) Championship Round 2 Saturday, August 17; 10:00 AM PDT
eUnited v Evil Geniuses
eUnited enters round two following a dominant show against Team WaR (3:1), which should not come off as a surprise to anyone. Evil Geniuses on the other side, impressed with 3:1 win over Splyce, however, the question remains: have they got what it takes to derail eUnited this weekend? eUnited (1.25) enter the match against Evil geniuses (3.75) as heavy favourites, and considering the quality of the two sides we can't argue with that. Evil Geniuses performed much better compared to what was expected of them this tournament, nonetheless, we don't feel comfortable betting against eUnited here.
Prediction: eUnited to win Odds: 1.28
UNITS v Sicario Gaming
UNITS (1.50) managed to derail Envy in round one with incredible performance.
They entered the match as underdogs but did not need long to prove their worth as they managed to take the experienced Envy to five games. Sicario Gaming (2.50) on the other side did not fail to impress either. With a dominant 3:1 win over Singularity, they earned a spot in the final eight as well as respect from other competitors. All in all, this match can prove to be a close one. Both teams are incredibly strong and from the first glance, there is not a lot to separate them. While it's UNITS (1.50) who are the favourites to win against Sicario (2.50), we would not underestimate Sicario and their ability to take UNITS to five games.
Prediction: Sicario Gaming +1.50 Odds: 1.61
Call Of Duty World League (CWL) Championship Round 2 Saturday, August 17; 11:30 AM PDT
OpTic Gaming v Enigma6
Out of all teams that were considered underdogs ahead of the tournament, it's Enigma6 who impressed the most. They are cruising through their opponents with dominant performances left and right. A 3:0 record in the group stage followed by 3:0 win over Elevate in round one of playoffs earned them a spot in the final eight. However, their real test will come this weekend when Enigma6 (2.37) faces off against OpTic (1.53). Despite the fact OpTic are heavy favourites here, Enigma6 are not to be underestimated. Not only do they have a solid team, E6 are on a roll, which we believe is enough to stay competitive even with OpTic.
Prediction: Enigma6 +1.5 Odds: 1.66
Reciprocity v Luminosity
Last but not least, we have got a match between Reciprocity (1.80) and Luminosity (1.90), which as the odds suggest can go either way. Both teams shook the world with their performances in round one, when they humiliated the two of the best teams in CoD competitive scene. Reciprocity demolished FaZe (3:1), whereas Luminosity dismantled 100 T (3:1), how it's time for them to prove their worth against each other. All in all this one is too close to call, nonetheless, it's Reciprocity who usually come out ahead in the head to head fixture against Luminosity. We will trust them to deliver once more here.
Prediction: Reciprocity to win Odds: 1.80