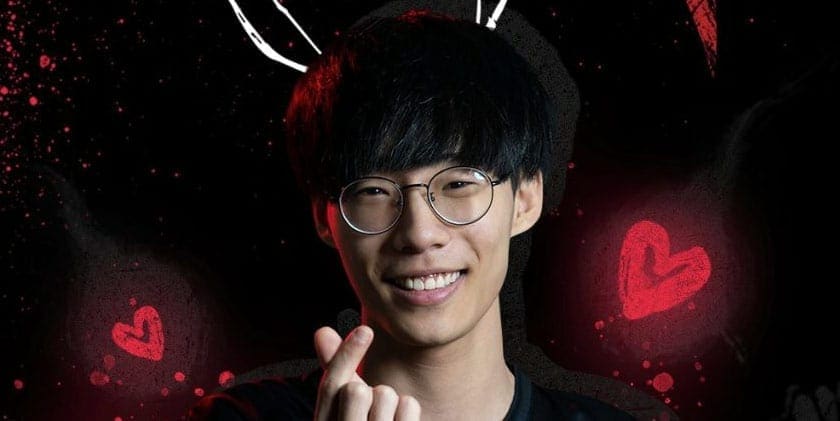 by in
Flamengo eSports have announced the signing of ADC Ju "Bvoy" Yeong-hoon, who has spent the last five months competing in the League of Legends European Championship (LEC) with Misfits Gaming.
Bvoy's arrival at Flamengo marks his first-ever venture in the Campeonato Brasileiro de League of Legends (CBLOL). The 22-year-old Korean is one of the most well-travelled pros in the game, having competed in six other regional leagues in a career spanning four years.
Bvoy started his career with WaY in Challengers Korea (CK) before moving to China, where he played for Star Horn Royal Club (now Royal Club) and Young Miracles in the LoL Secondary Pro League (LSPL) and LoL Development League (LDL). His big break came in December 2018, when he signed up with the reigning League of Legends Pro League (LPL) champions, JD Gaming.
After a four-month stint with JDG, Bvoy left to play for Argentinian esports organisation Furious Gaming in the Liga Latinoamérica (LLA), where he helped his team finish third in the 2019 Closing Season and fifth in the playoffs. In December 2019, he joined Misfits Gaming as a replacement for Steven "Hans sama" Liv, who had left for Rogue following a disappointing run through the 2019 LEC season.
With Bvoy, Misfits saw more success in the 2020 LEC Spring Split. They finished the regular season in fifth place with a 10-8 record, which earned them a spot in the playoffs. There, however, the team lost in the first round of the losers' bracket against Rogue (1-3) to wind up in sixth place.
Bvoy ended the regular season with respectable marks, holding onto a 4.39 KDA, 9.33 CSPM, 65.1% KPAR and 25.4% KS. Although his numbers were not exactly phenomenal, the Korean ADC managed to carry his weight and played a pivotal role in his team's success.
Despite his above-average numbers, Misfits sacrificed Bvoy to pursue a golden opportunity to sign former Splyce and Team SoloMid ADC Kasper "Kobbe" Kobberup, who was left jobless following TSM's controversial acquisition of Yiliang "Doublelift" Peng at the end of April.
Kobbe is widely regarded as one of the best European ADCs. He played a crucial role in Splyce's incredible run through the 2019 season, helping his team finish as runners-up at the LEC 2019 Regional Finals. He also helped the Europeans reach the quarter-finals of the 2019 LoL World Championship, where they lost to the three-time world champions SK Telecom T1 (now T1). After Splyce rebranded to MAD Lions, Kobbe left Europe to team up with Team SoloMid.
Kobbe left a positive mark during his time in the League of Legends Championship Series (LCS), finishing the regular season with a 5.22 KDA, 9.59 CSPM, 67.5% KPAR and 23.9% KS. Although TSM struggled in the early weeks of the season, the six-time LCS champions clawed their way into the second round of the playoffs, where they lost to eventual finalists FlyQuest.
At Flamengo eSports, Bvoy will take over for Luis Felipe "Absolut" Carvalho and team up with another Korean player, Han "Luci" Chang-hoon, who joined the team in December.