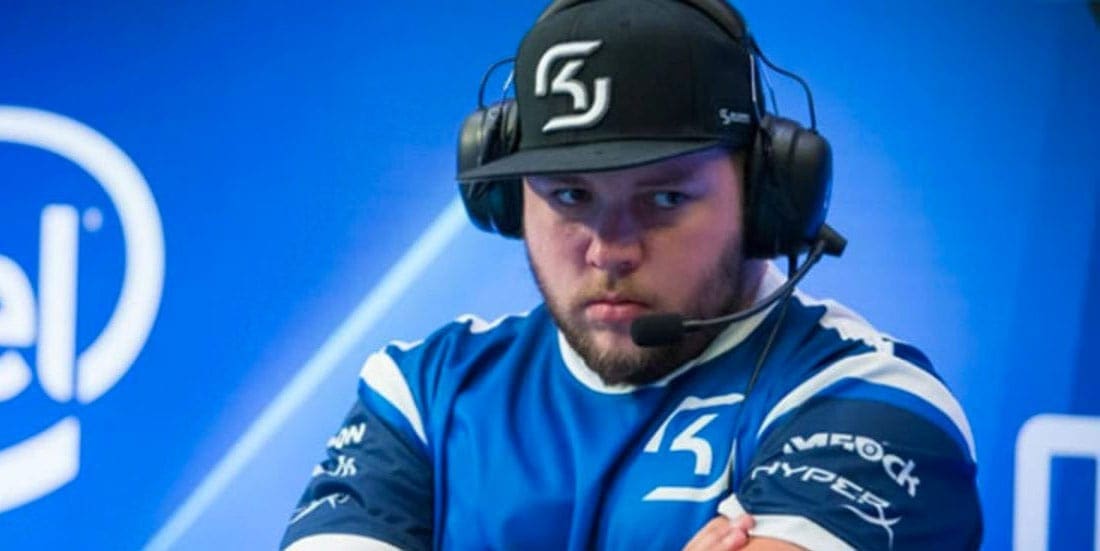 by in
MiBR have announced the departure of their coach, Wilton "zews" Prado, who left the Brazilian CS:GO squad on Thursday, March 26 with immediate effect.
That ends the prominent Counter-Strike esports tactician's 15-month tenure with MiBR, an organisation he joined in December 2018 as a part of an agreement that saw Jake "Stewie2K" Yip move to Team Liquid in exchange for Epitácio "TACO" de Melo.
The player swap, which is to date regarded as one of the biggest roster moves in CS:GO's history, has not brought MiBR the results they were hoping for. While Team Liquid soared to new heights with five titles in a row, including Intel Grand Slam Season 2 in a record 63 days, MiBR soon found themselves in a downright spiral.
Since MiBR signed zews and TACO, they have failed to reach the finals in 22 consecutive tournaments. Their best placement in that time came at IEM Katowice 2019 and the CS:GO Asia Championships, where the Brazilians finished third-fourth.
Ongoing roster struggles have not helped MiBR's cause, as the departure of Marcelo "coldzera" David and João "felps" Vasconcellos left behind a huge void that the team have struggled to fill.
The arrival of Ignacio "meyern" Meyer and Vito "kNgV-" Giuseppe has not done much for MiBR's cause. They finished dead last at cs_summit 5 at the end of 2019 and failed to claw their way out of the group stage at both DreamHack Open Anaheim 2020 and the BLAST Premier Spring Series earlier this year.
Before MiBR opted for the deal with Team Liquid, they occupied fourth spot in the CS:GO world rankings. They have endured a steady decline ever since and now sit 25th in the global standings.
Shortly after the team announced the parting of zews, the Brazilian coach took to Twitter to explain the struggles that led to his departure. He claimed that the situation in the team was very grim for a while, as all members were aware they were "not even close to achieving the success they wanted during the rebuilding process for MiBR".
"I'd like to say that I believe MIBR's problems are closer to getting solved, but unfortunately I don't know if I believe that to be the case," said zews.
"The problems I found here are heavier, more complex and more deeply embedded than they seem to be, and in my opinion, the solutions tend to be more complex as well – requiring a bigger change to the roster and/or to its culture. I do not wish to give excuses or to create problems, I take my blame, but at the same time, I have to analyse the situation to be able to learn from it and to continue to evolve as a professional.
"As for my future, nothing is settled. My wish is to continue competing and dedicating myself to this esport that I love. Due to the global crisis and COVID-19 I will stay in the US analysing my options. In case you believe your organisation and I have something valuable to add to each other, please contact me: [email protected]."
Although MiBR have yet to announce who will replace zews as head coach, Gabriel "FalleN" Toledo stated during one of his streams that the team manager, Ricardo "dead" Sinigaglia, will take over the position.