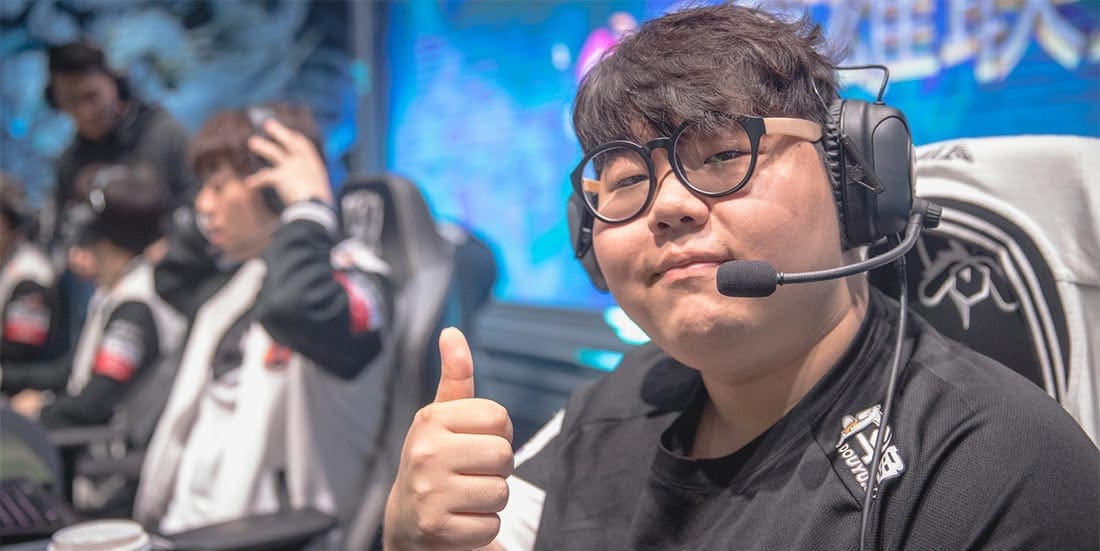 by in
The prominent Korean esports organisation T1 have announced the surprise homecoming of their legendary former player Lee "Wolf" Jae-wan, who has returned as a content creator and streamer.
Wolf, who is widely regarded as one of the best League of Legends support players that ever set foot on the Summoner's Rift, confirmed the news on Monday. The Korean star retired from competitive LoL play in late November at age 23 due to ongoing struggles with his mental health, which included depression, adjustment disorder, anxiety disorder and panic disorder.
Wolf began his career as a professional LoL player in December 2012 with NaJin Shield and later played for Chunnam Techno University before joining the newly formed reformed SK Telecom T1 roster in October 2013. At SKT he rose to prominence as one of the best players in the LoL esports scene, winning back-to-back League of Legends World Championship titles in 2015 and 2016.
After picking up his second LoL Worlds trophy, Wolf's mental issues seized his life and took a toll on his performance. Although SKT T1 continued to perform well and made it to the finals in the 2017 instalment of the LoL World Championship, their star support was clearly not in his prime anymore.
Wolf parted ways with SKT T1 in November 2018 and moved to Papara SuperMassive (previously SuperMassive Esports) in the Turkish Championship League (TCL), where he helped his new team secure runners-up finishes in both Winter and Summer seasons. A year later, he announced his retirement from competitive esports.
Wolf can now be found streaming on Twitch, where he has amassed an impressive following of over 264,000 viewers and regularly sees over 17,000 average viewers. His streams, which usually start around 4pm KST, include solo queue adventures as well as live commentaries of League of Legends Champions Korea (LCK) matches.