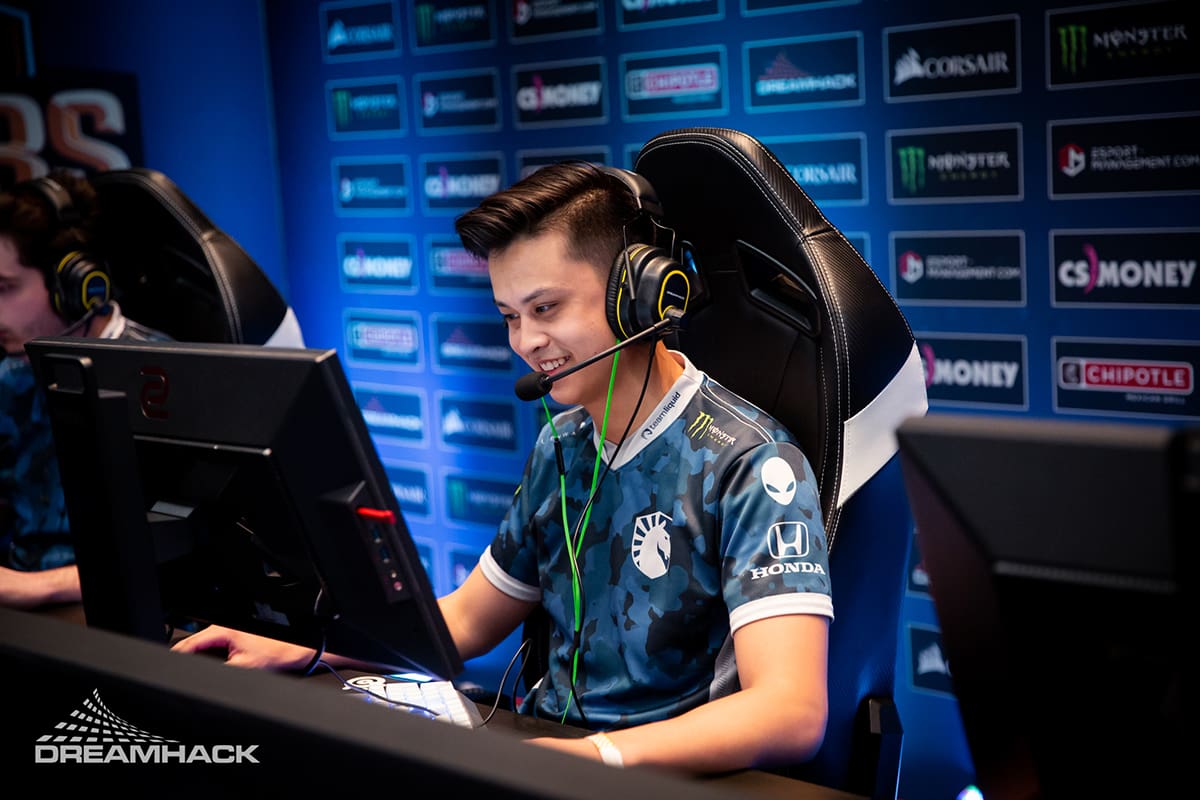 by in
Jake "Stewie2K" Yip has announced his decision to make a career switch. The North American Counter-Strike: Global Offensive star will be leaving Evil Geniuses' active roster to stream CS:GO and VALORANT full-time for the EG Creator Collective in the future.
The former CS:GO Major winner, who is arguably one of the most prominent figures in NA CS:GO and, by extension, one of the most well-known figures in the esports scene, announced the switch on Thursday, saying he would "step away from competitive [CS:GO] and focus on streaming."
The "smoke criminal," as he is fondly called, took to Twitter to share the news. He tweeted: "I'm hype to announce that I'll be streaming VAL & CS for @EvilGeniuses Creator Collective. For now, I'll be stepping away from competitive CS and focusing on streaming. Thanks to those who tagged along and to many more! My future isn't determined, so stop by tonight's stream."
The organization quelled any disbelief by fans who doubt Stewie2K's move to content creation or perceive it to be a prank. EG took to its official Twitter page to reaffirm the American's switch to EG Creator Collective to the public.
EG said:
"Yes, this is real. Welcome to the Evil Geniuses Creator Collective, @Stewie!
Make sure to follow Stewie on Twitch to catch his first official #VALORANT stream as part of EGCC tonight!"
Stewie2K has been a member of the top tier of NA CS:GO since the beginning of 2016. The 24-year old signed on to Evil Geniuses earlier this year after representing Team Liquid for three years.
However, the new roster, which saw the reunion of Stewie2K with former C9 teammates autimatic and RUSH, fell short of expectations. This jolted EG to take a risk with the Blueprint project, which birthed the formation of a 15-man roster made up of three different NA CS:GO squads.
Although, before the Blueprint was fully implemented, Stewie2K was embroiled in a feud with former members of the EG coaching staff, who claimed the pro player displayed a poor attitude and a lack of professionalism earlier in 2022. Stewie2K had initially responded that the comments were "twisted and overly dramatic," but later apologized to EG and the fans for "playing a massive role" in the early project's failure.
Stewie2K joining the EG Creator Collective should put an end to rumors of the player moving full-time to Valorant. The EG Creator Collective was formally established in the summer of 2021. Stewie2K had his first stream following the announcement on Thursday, July 28.