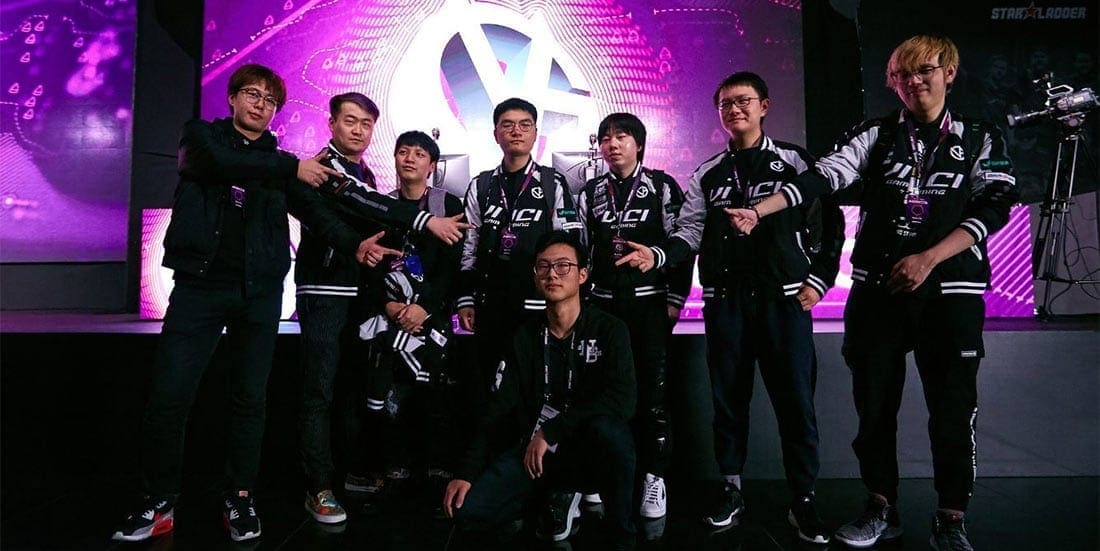 by in
Vici Gaming overcame Gambit Esports in a best-of-three final on Sunday to win the StarLadder Dota 2 Minor.
The Chinese esports giants also took home USD $125,000 and 120 Dota Pro Circuit points – enough to secure the last available place in the DreamLeague Season 11 Major.
Vici started well in the group stage, defeating Demolition Boys 2-0 by utilising Troll Warlock and Disruptor in both games.
SEE ALSO: HOW TO BET ON DOTA 2 ESPORTS
Gambit choked off that option when the two teams played for top spot in the group, but Paparazi showed his versatility in the carry position with impressive displays as both Phantom Assassin and the weakened yet still deadly Sven.
Vici faced Old But Gold in the semi-finals and were again denied the option to draft Troll Warlock in either game.
Magnus was also banned, so Paparazi once more turned to Phantom Assassin and achieved nineteen kills with no zero deaths in a comprehensive win in game one.
In game two the star carry picked Terrorblade and collected six slotted items by the 40-minute mark while generating 836 gold per minute.
Old But Gold called GG because they realised they had no way to pin down the beast, thus teeing up a rematch with Gambit Esports in the decider.
The result was much the same as in the group stage, with Vici claiming a 3-0 whitewash on the back of their superior drafting.
The next stop on the Dota Pro Circuit is DreamLeague Season 11, which kicks off on March 14.