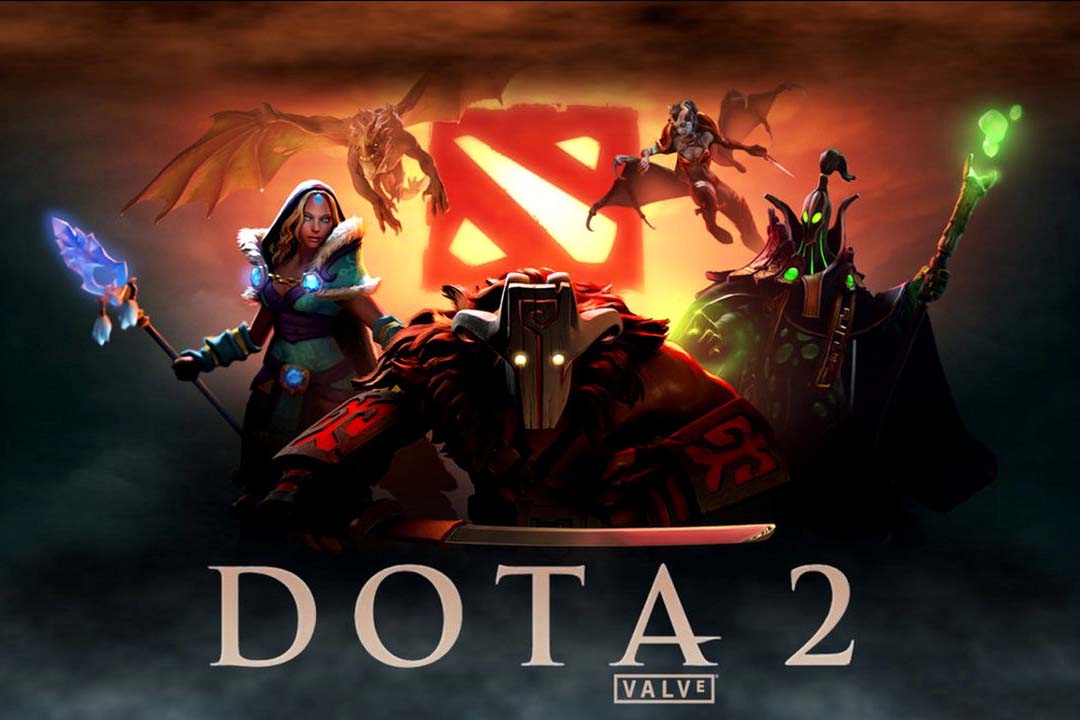 by in
While the Dota 2 professional tour takes a break after Virtus Pro's Kuala Lumpur major victory, our attention turns towards Valve's new patch, 7.20 for Dota 2.
Our resident Dota 2 expert, Qingno, has already started his analysis of the patch's general changes, and that analysis continues here for the item changes we are now looking at.
Make sure that before you bet on Dota 2 in future, that you're doing so with a respected bookmaker with quality betting markets.

Best Dota 2 esports betting sites
As the movement speed bonuses provided by all items are in percentages now, the high base movement speed hero such as Pugna and Keeper of the Light are significantly stronger in this patch, while the lowest base movement speed hero, like Treant Protector, will be moving slower in this patch.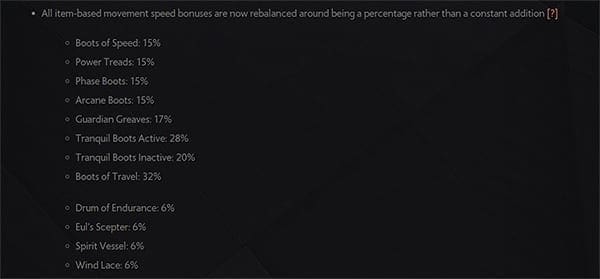 Players will need to consider the advantage or disadvantages each hero will face when they draft.
Reworking of Phase Boots:
Recipe from 2x Blades of Attack and Boots to Boots, Chainmail, Gloves of Haste. Cost increased from 1360 to 1550.

Phase Boots now passively gives us a movement speed bonus when we issue attack/right click on a target, this item will work much efficient for melee hero to catch up enemies.
While Phase Boots being emphasised on granting armor and attack speed, Power Threads is also re-worked into granting 16 damage instead of attack speed.
Tranquil Boots no longer gets disabled by attacking creeps, this will work on high health points (HP) heroes who need to sacrifice their HP to farm such as Pudge and Centaur Warchief.
In other patch item news, Kaya finally comes into time able to combine with either Sange or Yasha.
Yasha and Kaya is one of the most favourite items for Storm Spirit, Storm Spirit always had to keep Kaya in his inventory in late game because of the effect of 10% mana loss reduction.
Now Yasha and Kaya provides higher mana loss reduction to 16%, and also 16% attack speed, which is very important to Storm Spirit. Yasha and Kaya will be listed as one of the core item for Leshrac as well, because Leshrac is a hero consume a lot of mana and also need movement speed to sustain, chase or escape in/from teamfight.
Sange also reworked into gaining 12% status resistance instead of maim, combine with Kaya, the Sange and Kaya will be an item that is suitable for any hero that has high base HP and skills, Doom Bringer is one of the heroes that able to utilize the effect of Sange and Kaya to the maximum.
Other than Yasha and Kaya, Sange and Kaya, there are two more new items:
Ring of Tarrasque. Cost 700 golds, grants 3.75 HP Regen and + 150 Health. One of the components of Holy Locket or Heart of Tarrasque.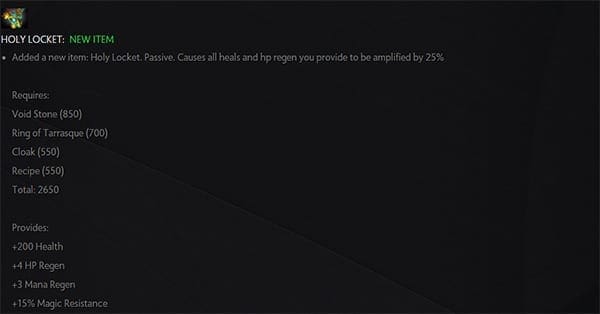 Holy Locket is a passive item that amplified 25% all heals and hp regen the holder provide.
This item will be pretty useful for heroes that provide heels to team such as Dazzle, Necrophos.
IO and Keeper of the Light are the supports that should always purchase this item, IO constantly tethering one of the teammates will able to turn the game around provided that 25% extra heal let the tethered hero able to survive in the team fight.
Keeper of the Light with Aghanim's Scepter purchased able to heal teammates who affected by his Illuminate. The initial healing amount was 500 HP however with this item, the healing amount will become 625 HP.
You can find other minor changes on the items here.