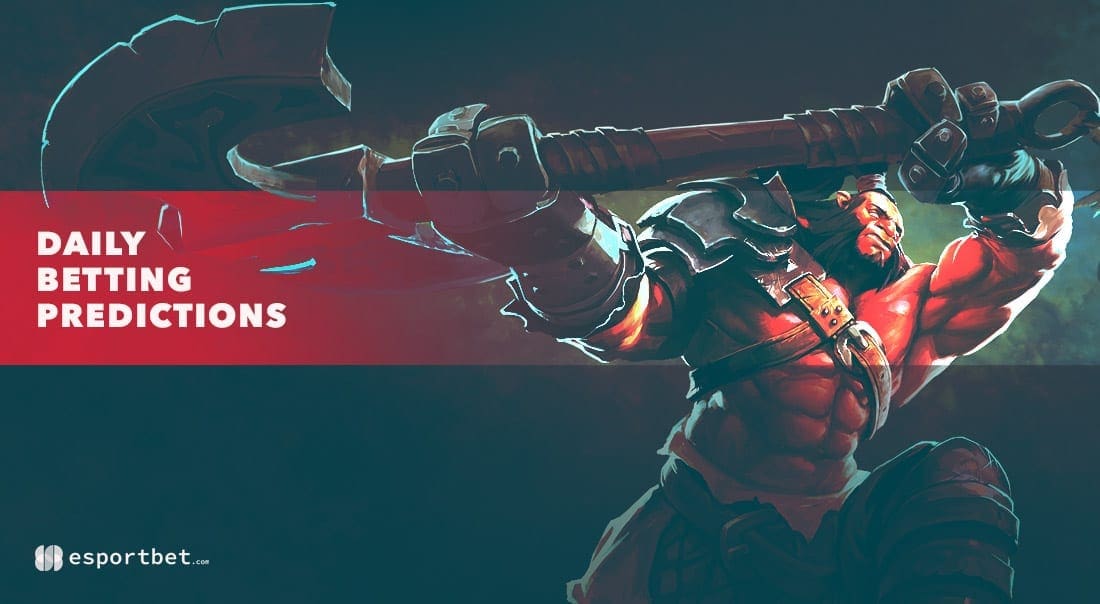 by in
ESB returns with free Dota 2 betting predictions for three Riyadh Masters 2022 bouts on Thursday, July 21. Here are our picks for PSG.LGD vs Team Spirit, OG vs Team Liquid, and TSM vs Nigma Galaxy, with top esports betting odds courtesy of BetOnline.
---
PSG.LGD vs TEAM SPIRIT Dota 2 BETTING & MATCH DETAILS

Best Odds:
PSG -250 at BetOnline | Spirit +175 at BetOnline
When:
July 20, 2022 | 12:00 AST
Watch Live:
Twitch (https://www.twitch.tv/gamers8_en)
The second round of Riyadh Masters 2022 Group B matches kicks off with a The International 2021 rematch between PSG.LGD and Team Spirit, and if their last clash was any indication, we're in for another spectacular affair. In October, Spirit won 3-2 after leading 2-0, and even though they were the superior team, it's PSG.LGD who enter this bout as the favorites.
That is hardly surprising, knowing that Spirit have not achieved much since last season. They won DPC EEU 2021/2022 Tour 1: Regional Final in February but could only manage a ninth-12th place finish at ESL One Stockholm 2022 in May. Last week, Spirit also placed third in the final tour of EEU DPC, which isn't a terrible result but far below the expectations.
PSG.LGD are an entirely different story, having won four of seven events they've attended this year – except for Intel World Open Beijing (3rd), OGA Dota PIT Season 6 China (5th-6th), and DPC CN Tour 3 (4th). Unfortunately, due to China's travel restrictions, PSG.LGD have not appeared in a single international Dota 2 esports event this season.
This is a clash between two of the strongest Dota 2 esports teams in the world, and while it is reasonable to see PSG.LGD priced as favourites – due to Spirit's slump – we're not ready to pay such a high price. The value is with Team Spirit.
---
TSM vs NIGMA GALAXY Dota 2 BETTING & MATCH DETAILS

Best Odds:
TSM -138.89 at BetOnline | NGX +100 at BetOnline
When:
July 20, 2022 | 15:00 AST
Watch Live:
Twitch (https://www.twitch.tv/gamers8_en)
Nigma Galaxy's invite to the tournament raised mayhem since they're no longer considered an elite-level team. But it makes sense for Nigma to attend Riyadh Masters 2022 due to their utter domination of WEU DPC Division II. Nigma Galaxy have won all seven games in the lower division and have dropped just one map (14-1), proving that they're not to be slept on.
TSM made the finals of the last Major, but they've fallen off drastically and failed to qualify for the Arlington Major with a fourth-place finish in the North American DPC. Although still a formidable team, TSM's form is highly concerning.
This is a clash between a team that was very good just a couple of months ago and Nigma Galaxy, who are on the rise, so the question is: should we value past achievements more than current form? Perhaps we shouldn't get too excited about Nigma Galaxy's near-perfect run through the WEU DPC Div II, but it's also hard to make a case for TSM, who have not shown anything since May.
At the offered Dota 2 betting odds, Nigma Galaxy are the only reasonable choice.
---
OG vs TEAM LIQUID Dota 2 BETTING & MATCH DETAILS

Best Odds:
OG -163.93 at BetOnline | TL +120 at BetOnline
When:
July 20, 2022 | 15:00 AST
Watch Live:
Twitch (https://www.twitch.tv/gamers8_en)
OG are fan favourites to win Riyadh Masters 2022 mainly due to their success at the last Major and because this is a young and exciting roster. But while OG are still a force to be reckoned with, it's hard to look past how much better Team Liquid have looked of late.
That's not to say Liquid haven't achieved anything this season, but they've stormed through WEU DPC Tour 3 Div I with just two defeats (0-2 against Team Secret, 1-2 against goonsquad), proving that they're the real deal. They also won against OG twice not that long ago.
Perhaps Liquid's past achievements should be taken with a grain of salt since Lasse "MATUMBAMAN" Urpalainen will not play for the team. But with Anathan "ana" Pham taking over, it wouldn't be fair to say that Liquid are at any disadvantage.
This should be a very close affair, so we will gladly take Team Liquid at plus money.