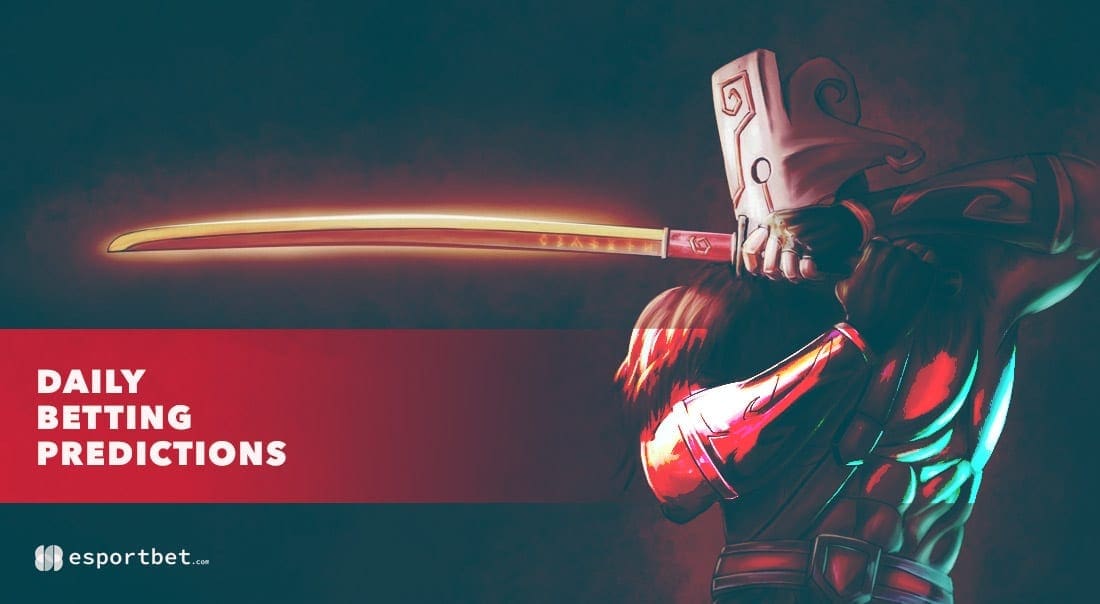 by in
ESB brings you free Dota 2 betting picks for three Riyadh Masters 2022 bouts on Wednesday, July 20. Here are our selections for TSM vs Team Liquid, Royal Never Give Up vs Nigma Galaxy, and OG vs Royal Never Give Up, with odds courtesy of the top esports betting sites.
---
TSM vs TEAM LIQUID Dota 2 BETTING & MATCH DETAILS

Best Odds:
TSM +100 at BetOnline | TL -163.93 at BetOnline
When:
July 20, 2022 | 15:00 AST
Watch Live:
Twitch (https://www.twitch.tv/gamers8_en)

Representing North America, TSM will kick off their quest for the lion's share of the $4 million prize pool on Wednesday, when they clash with one of Europe's most storied Dota 2 teams, Team Liquid. It will mark the third head-to-head clash between rival organisations and the first since ESL One Stockholm when TSM won both fixtures (1-0, 2-0).
At the time, TSM were on fire and came just two maps short of winning the organisation's first Dota 2 Major title. On the other side, Liquid crashed out from the first round of the playoffs with a 1-2 defeat against BetBoom Team.
But despite their success in May, TSM travel to Riyadh as one of the underdogs, which makes sense considering they've gone 4-3 since the Stockholm Major and placed fourth in the final NA DPC Tour. Liquid have looked significantly better over the same stretch, winning all but two of eight fixtures, including twice against OG (2-0, 2-0) and Tundra Esports (2-0).
It was only a matter of time before Team Liquid found their stride, and they've done it just in time to get ready for The International 2022. Notably, Liquid will play with Anathan "ana" Pham as a replacement for Lasse "MATUMBAMAN" Urpalainen, which brings up some questions, knowing that ana has been out of pro play since May 2021. Regardless, he's a world-class player, so we have no concern.
Liquid to win at -163.93 is a fair price and an easy choice.
---
ROYAL NEVER GIVE UP vs NIGMA GALAXY Dota 2 BETTING & MATCH DETAILS

Best Odds:
RNG -138.89 at BetOnline | NGX +100 at BetOnline
When:
July 20, 2022 | 15:00 AST
Watch Live:
Twitch (https://www.twitch.tv/gamers8_en)

Royal Never Give Up qualified for the event by winning Gamers Without Borders 2022: Asia in May while dropping a single map over the three series. They demolished EHOME (2-0) and picked up two wins against BOOM Esports (2-1, 2-0) to claim their first tournament title of 2022.
But that may sound worse than it is, knowing that RNG have not placed worse than fourth across six events, including a runner-up finish at DPC CN Tour 1 Regional Finals. Moreover, RNG also won the final DPC Tour of the season with a 4-2 record.
Nigma Galaxy will have a lot to prove in Saudi Arabia as they look to re-establish themselves as a proper Tier-1 team. They already did that to some degree with a near-perfect run through the WEU DPC Tour 3 Div II, where they've won all seven series with a 14-1 map difference.
We can't know how Nigma will fare in Riyadh, but they looked good at Gamers Without Borders 2022 in May and deserve more respect on the esports betting markets. Royal Never Give Up look stronger, but this should be a close affair, so we'll take a shot with a draw at +105.
---
OG vs ROYAL NEVER GIVE UP Dota 2 BETTING & MATCH DETAILS

Best Odds:
OG -188.68 at BetOnline | RNG +137 at BetOnline
When:
July 20, 2022 | 21:00 AST
Watch Live:
Twitch (https://www.twitch.tv/gamers8_en)

The reigning Major champions, OG, will clash with Royal Never Give Up on Wednesday for the first time since The International 2019 when OG swept the Chinese representatives en route to the historic title. The rosters have changed drastically since then, so that result doesn't mean much, yet OG are still favoured to come out on top.
That makes sense considering OG are one of the top European Dota 2 teams. They won the ESL Stockholm 2022, the second WEU DPC Tour, and placed third in the third tour after losing a tiebreaker match against the in-form Team Liquid.
Evidently, OG are an elite-level team, but +137 on Royal Never Give Up looks a bit too generous. The Chinese squad has been on a roll recently and are more than capable of beating OG. At higher odds, we would take OG, but the value is with Royal Never Give Up.
Royal Never Give Up to win