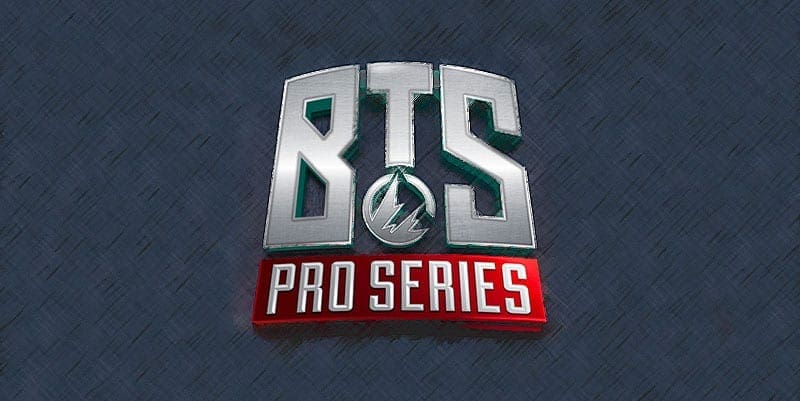 by in
THUNDER PREDATOR vs INFAMOUS DOTA 2 BETTING & MATCH DETAILS

Dota 2 Betting Odds:
Predator +102 at BetOnline | Draw +126 | Infamous +512
Dota 2 Betting Lines:
Predator -1.5 at +101 | Infamous +1.5 at -136.99
When:
September 7, 2020 at 23:00 BRT
Watch Live:
Twitch (https://www.twitch.tv/beyondthesummit)
THUNDER PREDATOR vs INFAMOUS BTS PRO SERIES SEASON 3 BETTING PREVIEW
The opening day of BTS Pro Series Season 3 Americas will conclude with a clash between two of the strongest South American Dota2 squads in Infamous and Thunder Predator.
One of the eight teams in the field that received a direct invite for the tournament, Thunder Predator will look to improve upon their fifth-sixth placing in the second season of the BTS Pro Series. They were somewhat unfortunate on that occasion, as they ran into Evil Geniuses in the second round of the lower bracket.
Since then, the Peruvians have picked up a handful of impressive results in a few regional tournaments, including runner-up finishes at OGA Dota PIT S2 Americas and ESL One Thailand 2020 Americas, fourth place at The Great American Rivalry Season 1 Division 1, and a bronze medal from OMEGA League Americas Divine Division.
Looking back at the OMEGA League, which concluded last Thursday, Romel "Mjz" Quinteros and co. looked very solid through the group stage, which they ended with a 3-1 record and 7-2 map differential. In the playoffs, Thunder Predator lost their opening fixture against 4 Zoomers (0-2) and collected 2-1 wins against Omega Gaming and beastcoast, but they were again outclassed by 4 Zoomers (1-2) in the lower bracket finals.
Overall, Thunder Predator have shown a lot of promise this year. While they've had their occasional slip-ups, Mjz's squad went 16-10 in August and enter the third iteration of the BTS Pro Series in good form.
Recommended!
Infamous made some serious noise a year ago when they pocketed a historical seventh-eighth placing at The International 2019, but the players that got them there now represent beastcoast. This ushered in a roster rebuild that went nowhere, leading to a second squad revamp in April.
Since assembling a new roster featuring Mariano "Papita" Caneda, Christian "Pakazs" Savina, Eliseo "Kxy" Arancibia, Miquel "Michael-" Choque Christian "Accel" Cruz, Infamous have attended 10 tournaments with few highlights besides a runner-up finish at Ilusion Spring, third place at Realms Collide and a gold medal from Epulze Global Dota 2 League South America Division 1 – all Tier 3 competitions.
In Tier 2 competitions, Infamous have struggled to break into the top three. That said, it would be foolish to undervalue their fourth-place finish at Movistar Liga Pro Gaming Season 5 at the end of August.
Infamous also finished fifth-sixth at OMEGA League Americas Divine Division at the start of September, where they were seeded in the same group as Thunder Predator and beastcoast. Papita and his crew managed the same 3-1 record as their two regional rivals but crashed out of the competition in the first round of the playoffs, where they lost 1-2 to beastcoast.
THUNDER PREDATOR vs INFAMOUS BTS PRO SERIES SEASON 3 BETTING PREDICTIONS
While Thunder Predator have won nine of 10 series against Infamous this year, the latter side came out ahead at ESL One Thailand 2020 AM (2-1) and forced another three-map series (1-2) less than a week later at the same event.
Thunder Predator enter this match with a 6-4 record in their last 10 matches, whereas Infamous are 4-6. While there is no denying Thunder Predator look to be in much better form, we have to take into consideration that they lost at least one map in all of their last four fixtures. What's more, Thunder Predator managed only one clean sweep in their last eight, which includes a 2-1 win over Omega Gaming – a team Infamous had no issues defeating in late August.
Even though we don't expect Infamous to win, they should be capable of stealing one map off Thunder Predator. Since there is still a possibility Mjz and co. fall apart and lose, we will go for a +1.5 handicap on Infamous rather than a draw for this one.