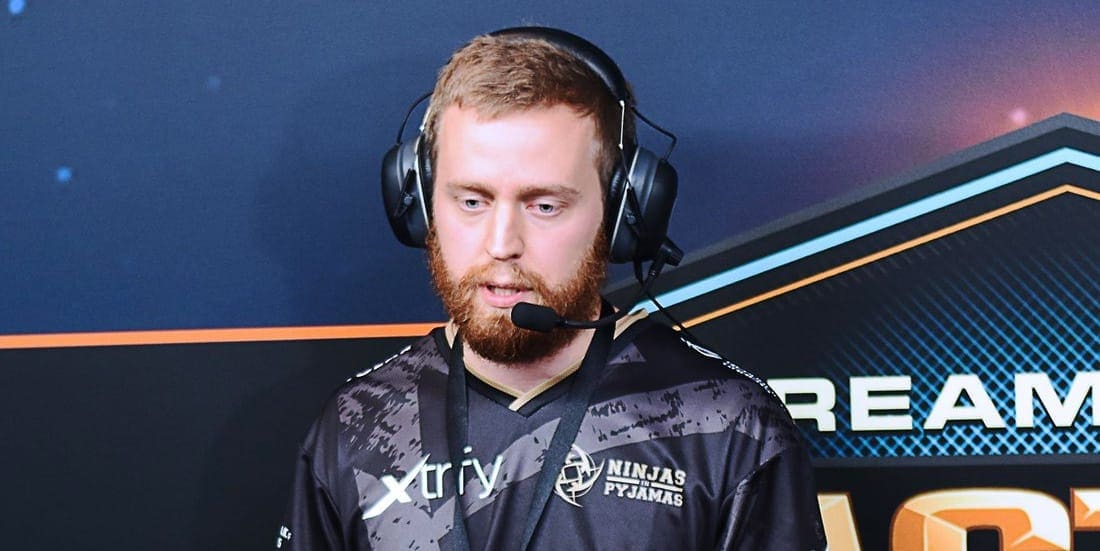 by in
Björn "THREAT" Pers has been installed as the new head coach of Ninjas in Pyjamas' CS:GO esports team. The 31-year-old will take over for Faruk "pita" Pita, who was recently released from his duties at the Swedish organization.
THREAT previously worked as a strategic coach and assistant to pita at NiP, helping him with tactical aspects of the game. His promotion is no great shock, considering there were already rumours months ago suggesting THREAT was in line for a more important role within the team.
THREAT is a former professional Counter-Strike player who enjoyed a short stint in the CS:GO scene with Team Acer in early 2015 when he served as a player-coach.
The Swedish ex-pro took up coaching in January 2016 when he joined Ninjas in Pyjamas and led the team to three international titles, including DreamHack Masters Malmö 2016, DreamHack Open Valencia 2017 and IEM Oakland. Despite the immense success with NiP, however, THREAT resigned from his position in February 2018 to "pursue other things in life".
In mid-October 2019, THREAT re-joined NiP as an assistant coach and has now, less than three months later, returned to his previous position as head coach.
The announcement surfaced this Monday on NiP's official website, where they bid farewell to pita and welcomed THREAT as their new leader.
"The competitive environment of CS:GO is evolving at an incredibly fast pace and it's not slowing down anytime soon. Pita has done a good job for us but after not finding momentum we have decided that a fresh perspective is needed to adjust to the current state of competitive CS:GO," said Jonas Gundersen, NiP's Chief Operating Officer.
"Björn is an incredibly insightful CS:GO coach and is someone that knows NiP from the inside. He's won trophies with the team before and has a great understanding of what it takes to get back to winning ways. He is a great guy and I am very excited to have him back to help us deal with the challenges ahead. We have a great group of players with tremendous potential and mindsets which we strongly believe in."
THREAT said he was happy and excited to return to his old position as NiP's head coach and thanked the Swedish esports organization for giving him the chance to once more compete at the highest level of CS.
THREAT's first test with NiP will come in the BLAST Premier Spring 2020 Regular Season, which kicks off on Friday, January 31.
NiP could enter the BLAST Premier with a changed roster, as there are rumours Patrik "f0rest" Lindberg could leave for Team Dignitas in order to reunite with his former teammates Richard "Xizt" Landström, Adam "friberg" Friberg and Christopher "GeT_RiGhT" Alesund.