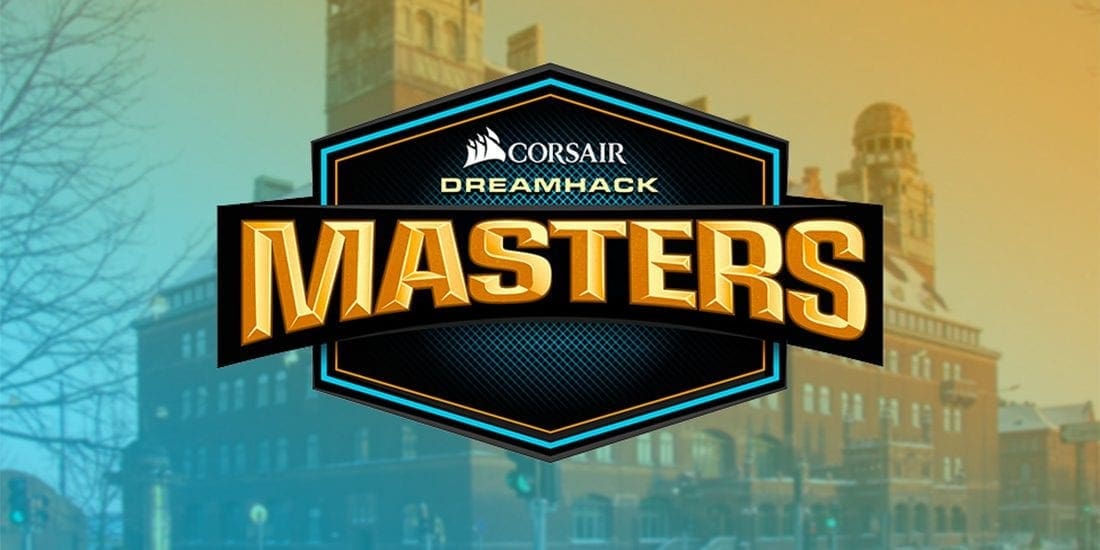 by in
Team Envy secured the final spot at DreamHack Masters Malmo on Tuesday, September 17, when they won the North American qualifiers by defeating eUnited 3-1 in the grand finals.
The upcoming CS:GO esports tournament is set to kick off on October 1 at the MalmoMassan Arena and conclude on Sunday, October 6 with the grand finals at Malmo Arena.
It will serve as the third Intel Grand Slam event of the season, following IEM Chicago, which concluded on July 21, 2019, and ESL One: New York, which will kick off next week on Thursday, September 26.
While there are still almost two weeks that separate us from the opening fixtures of the tournament, DreamHack revealed the finalized team list on their official website this week after Team Envy emerged as the champions of NA qualifiers.
The 16 teams heading to Sweden next month are Astralis, ENCE, Team Envy, Fnatic, FURIA, G2 Esports, Grayhound Gaming, Team Liquid, mousesports, Natus Vincere, Ninjas in Pyjamas, North, NRG Esports, OpTic Gaming, TYLOO and Team Vitality.
Envy's road to Malmo started in the North American closed qualifiers, where they were one of the two teams (alongside eUnited) that received direct invites.
The remaining six teams had to earn their spot via open qualifiers that featured 66 teams from all over North America competing for one of the four available tickets.
Closed qualifiers took off on Wednesday, September 11, featuring eight sides: Team Envy, eUnited, Stay Frosty, ATK, Shark Esports, Swole Patrol, Monstars and Team Divine.
The format of the closed qualifiers featured double-elimination bracket playoffs with all matches played in best-of-three (Bo3) series.
The grand finals, however, used a best-of-five (Bo5) format, with an additional rule that gave a one-map advantage to the team that earned their spot in the finals via the upper bracket.
Team Envy started their NA qualifiers campaign with a fixture against Team Divine, who were no match for 2015 Major champions. In that match, Envy showed no mercy and crushed the newcomers in two swift rounds 16-10 and 16-8, to secure a spot in the semi-finals of the upper bracket.
There Envy faced off with Swole Patrol, who earned their spot in the semis after their quarter-finals opponents, Stay Frost, forfeited the match due to scheduling issues.
Despite being gifted a spot in the semi-finals, Swole Patrol put up a solid fight in map one (16-14), only to suffer a humiliating defeat on Inferno (2-16) and a close 14-16 defeat on Train.
By defeating Swole Patrol, Envy entered the upper bracket finals, where they met with eUnited.
eUnited as one of the two favourites to win the qualifiers did not fail to put up a tough fight, which pushed Team Envy to their limits on both Inferno and Nuke.
Unfortunately for eUnited, however, Envy managed to push through and edged past them with two closely fought wins, 19-15 on Inferno and 14-15 on Nuke, to secure a spot in the grand finals.
In the grand finals, Team Envy re-joined with eUnited, who had no issues crushing Sharks Esports in the lower bracket finals (2-0) and were now looking for revenge.
While filled with the desire to avenge their defeat four days prior, eUnited failed to derail Envy for the second time in a row.
Envy kicked off the grand finals with a 16-10 win on Nuke, lost to eUnited 14-16 on Inferno and closed out the grand finals with a dominant 16-9 win on Mirage.
With that, Envy became one of the 16 teams that will travel to Malmo at the start of October, to compete for the largest slice of $250,000 prize pool and a point which will count towards their IGS S3 rankings.
MORE CS:GO NEWS