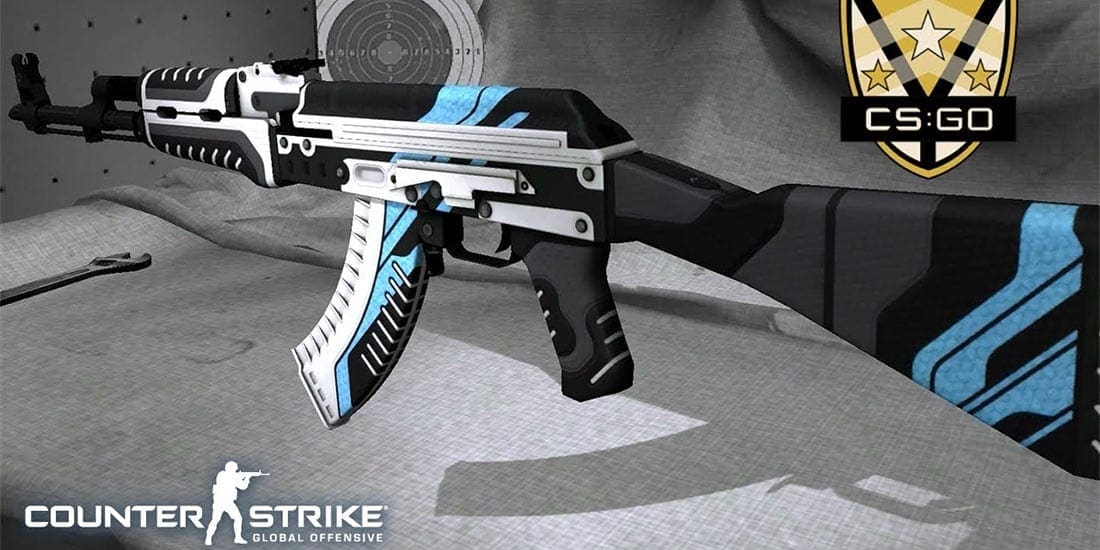 by in
Skin betting remains a source of debate and confusion within the esports industry.
Some see it as a virus, others as a bit of harmless fun.
Many looking in from the outside have only the vaguest idea of what it is and how it works.
For those in the latter camp, skins are virtual goods that allow players to customise their character's appearance within a game.
The trading of these non-essential items came to prominence in Counter-Strike: Global Offensive, which began offering weapon skins in 2013.
Players started using the Steam Marketplace to buy and sell skins in exchange for virtual currency that could then be used to wager on esports matches and games of chance.
This led to serious concerns about the spread of underage gambling, especially in the United States gaming scene before the PASPA laws were repealed earlier this year.
Skin betting companies have sought to eliminate this underground trade with specialised cryptocurrencies such as Skincoin and SkinPay.
As EbetFinder's Mattias Fröbrant explained to Gambling Insider, regulation and licensing have an important role to play in the legitimisation of skins gambling.
"It's important to know that there are two types of skin betting sites available," he said.
"On one hand, you have a certified and legal site that operates under a strict gambling legislation, and then you also have the rogue sites that are operating without any license.
"The first ones make betting with skins possible, through trading skins for money through a deposit method called SkinPay.
"This means you don't really bet with the skins, but you have sold them for real money that can be wagered.
"These sites have a gambling license and have strict rules they need to follow, which includes not letting underage people gamble.
"If they did, they could receive a heavy fine or even lose their gambling license.
"To prevent underage people from gambling, they have verification processes that every player has to go through at some point, which includes sending in a copy of your ID."

Best licensed bookies for esports betting
Despite the growth of legitimate avenues for skins trading in games such as CS:GO and Dota 2, there remains a thriving black market where unlicensed operators do business with underage players and people from regions with strict online gambling laws.
"With the illegal sites, it's a whole different story, as no gambling license exists whatsoever," Fröbrant continued.
"The difference here is you don't have to create an account with your personal details; all you have to do is sign in using the Steam platform and then you're all set.
"There is no verification process or anything keeping underage people from gambling.
"In other words, anyone can visit these sites and deposit their skins (which sometimes are traded for points) to gamble with, and then just as easily withdraw skins back to their Steam account."
Fröbrant expressed sympathy for Valve, the company behind the Steam Marketplace, but others believe the software developer could be doing a lot more to stamp out the illegal skins racket.
"Valve continues to battle the third party unofficial trading and gambling sites that use skins as currency," said Jack Symons, founder and CEO of Gamban.
"They continue to fail. On the one hand, they condemn these platforms, on the other they provide API functionality to connect to Steam.
"From our point of view – and we're in talks with Valve about this – if they cared enough about blocking these harmful platforms, then they would work with us to prevent them from being accessible to children and vulnerable adults.
"Time will tell."
Gamban specialises in software that prevents illicit gambling activity within online video games.
Symons, like Fröbrant, believes proper regulatory framework is the obvious long-term solution.
"My advice to everyone but games developers/operators is this: learn from online gaming," he said.
"Those operating in the skin-betting space may want to see their traditional counterparts' failings as cautionary tales, but let's be honest, the downsides have been minimal.
"Paltry slaps on the wrist with little impact on the bottom line or share value have been handed out, and let's not expect too much out of self-regulation."
However, Symons urged the gaming community not to expect any drastic changes to esport regulation in the immediate future.
"Effective regulation is needed – but that's easier said than done and I don't have enough experience to comment on policy and enforcement," he continued.
"I like the way the Gambling Commission has responded to loot boxes, but equally I've not seen much on the topic of skin-betting sites that exist outside gaming platforms.
"Cynically – and I hope to be proven wrong – my advice is this; don't expect much and there will be at least five years before anything gets done."