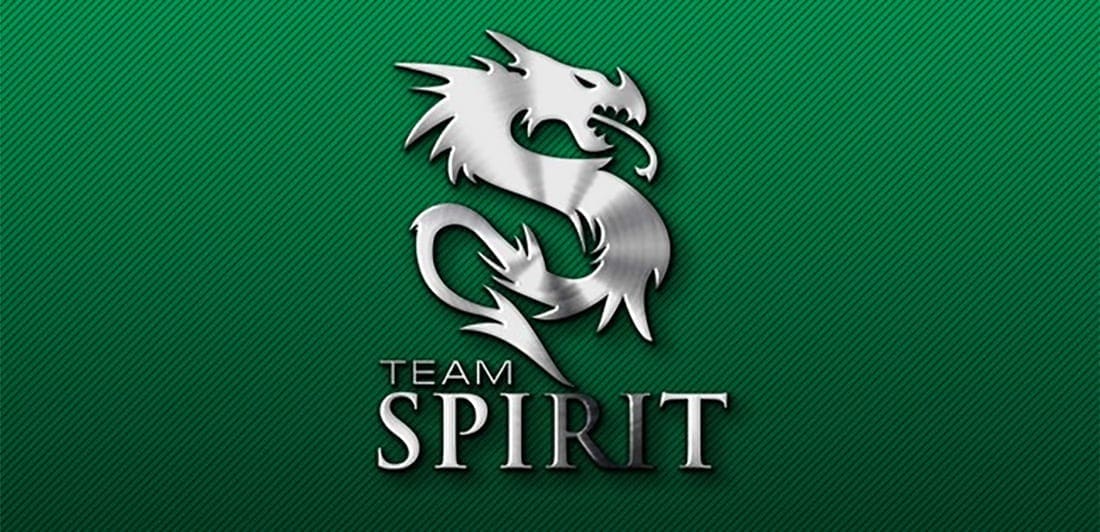 by in
Team Spirit has triumphed over its biggest rival in the I Can't Believe It's Not Summit final, clinching the tournament against NoPangolier in a fierce best-of-five series.
Although Team Spirit's performance in the group stage was not exactly convincing, they were able to find their best form when it mattered most.
Let's take a look at how the last stages of the tournament unfolded and more Dota 2 history was made.

Best Dota 2 esports betting sites
While NoPangolier advanced to the winner's bracket with 8 wins and 2 loses in the group stage, Alliance and Team Spirit had a tiebreaker match after both finished with 7 wins and 3 loses.
That match was crucial to both teams because the winner secured a top three position in the tournament, while the loser had to fight their way from the Loser Bracket.
In its battle against Alliance, Team Spirit drafted Mepoo because Alliance did not draft any heroes that could withstand or harass Mepoo in the early stage of the game.
Mepoo is a hero that was able to farm very quickly if he does not get controlled in the laning phase. In the latest patch, his re-worked third skill, Ransack, even provides him a more comfortable farming environment because of life-stealing from creeps.
Mepoo had his blink dagger at the 9-minute mark and that was the time Alliance had their nightmare because a 9 minute dagger is very strong, considering Alliance only had two skill of Area Of Effects disable.
Mepoo ended the game with thirteen kills, three deatsh and seven assists. His golds per minutes was 856 by the end of the game.
While NoPangolier and Team Spirit advanced to the winner's bracket of the Playoffs, NoPangolier drafted two games of Techies but Team Spirit crushed them with Faceless Void and Magnus in game one, the classic combo of Gyrocopter and IO in game 2.
Team Spirit advanced to the Grand Final and awaited the winner of NoPangolier vs. Team Empire Hope.
NoPangolier took down Empire Hope in a convincing 2-0 victory, setting up Team Spirit and NoPangolier's rematch.
NoPangolier drafted Medusa as the main core, while Dazzle and Keeper of the Light kept on providing him health points and mana.
Medusa was unstoppable in game one and ended with zero deaths, despite Team Spirit's IO and Gyrocopter but, they were unable to pierce through the defensive of Medusa.
In game two, Team Spirit drafted Phantom Assassin, however NoPangolier took Sven and Underlord purchased Crimson Guard at the 16-minute mark, which decreased the impact of Phantom Assassin in a team fight.
Team Spirit called GG in game two when they realised Phantom Assassin had no way to recover from the bad farming situation.
In game 3, Team Spirit out-drafted NoPangolier, they picked IO with Luna in third and fourth pick, however their last pick, Huskar, was a bomb.
Huskar's imbalance regeneration rate thanks to his Berserker's Blood plus IO's tether was an exquisite combo that never gets old.
Team Spirit was able to make the score 2-2 when they secured the game four victory and sent it to a decider.
In the last game of the tournament Team Spirit once again picked Huskar however, without IO.
Huskar did an incredible job of harassing Vengeful Spirit in the middle lane, Vengeful Spirit died to Huskar twice before the 5-minute mark and he was forced to roam because he could not withstand Huskar in middle lane.
The game's outcome had been decided when NoPangolier only had 2 cores in their team, while Team Spirit had Brewmaster getting radiance, which is a luxury item in that game as position 3 core.
Other than this tournament, Team Spirit also participating in MegaFon Champions League Season 2, they are currently seeding in semi-finals match against Alliance.