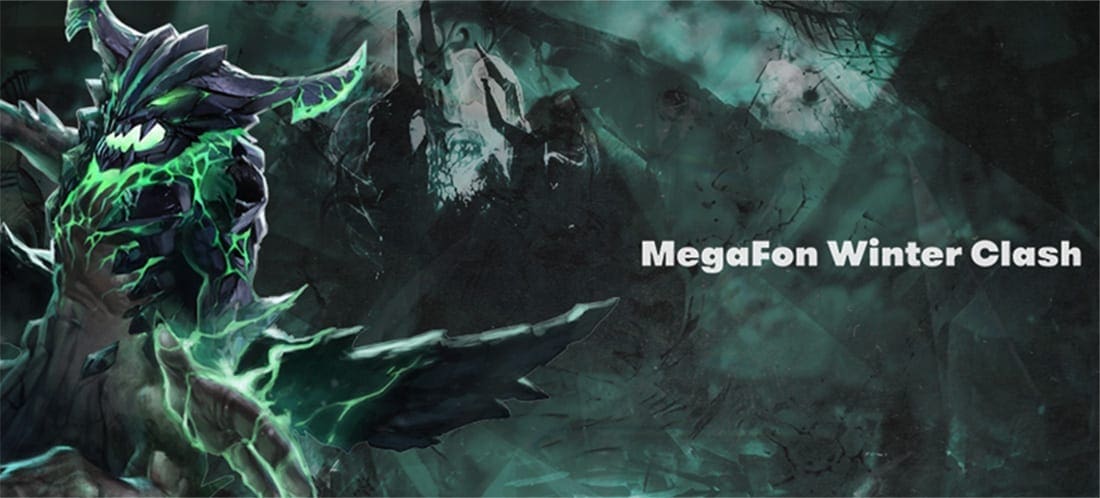 by in
The 2018 MegaFon Winter Clash has come to an end with Team Liquid bringing home the USD $150,000 as champion, edging out a brave Natus Vincere in the final.
Coming into the tournament, Navi were considered the weakest team and had to deal with two of the strongest Dota 2 teams in the world — Virtus Pro and Team Secret — in the Group Stage.
Navi started their first match in this tournament against Team Secret. They first picked Axe in all 3 games played and fully utilized his adaptability. Axe can be put in position 3 or position 4 in this meta, so enemies will have trouble banning against Navi because they cannot determine how is Navi going to put in their strategy.

Best Dota 2 esports betting sites
Although that match resulted in Secret's victory, Navi's favourable result over Virtus Pro afterwards was the crucial factor that secured themselves a top three finish in the tournament.
Navi continued their strategy of picking Axe in game 1 against Virtus Pro, along with Phoenix and IO. Axe and Phoenix combo picks are not something new in this meta, but their game play made certain of Phoenix's ultimate skill – Supernova – always able to successfully deliver stuns to enemies, thanks to Axe's Berserker's call.
In Game 2, Virtus Pro respected their Axe and banned Axe in first banning phase. However, Navi still picked IO and Phoenix as their dual supports, working with Gyrocopter and Medusa. Gyrocopter and Medusa were both able to attack few units in one hit. IO is very strong to work with them because IO was able to provide attack speed and also Health point and Mana to them as long as IO has nice positioning.
Virtus Pro called GG when they realised that they had no way to fight against Medusa with Mana Shield and purchased both Manta and Eye of Skadi at the 25-minute mark.
After their victory over Virtus Pro, Navi advanced to fight against the winner of Group B – Team Liquid in the Winner's Finals.
Team Liquid sent Navi to the Loser's Final by taking down them with 2-0 solid victory without any mercy.
PSG.LGD who fought their way from Losers' Round 1 by taking down Virtus Pro and Team Secret was the team Navi had to face.
The loser would be eliminated from the tournament and bring home USD 30,000. The winner to earn their chance to take on Liquid in Grand Finals.
PSG.LGD respected Navi's IO and banned him, they also respected the trend of the patch and banned Phantom Assassin & Magnus, which was a safe play because Magnus and Phantom Assassin has too much potential to take the game easily.
However, their overconfidence in picking Anti Mage as their first pick was quite cocky and resulted in Navi countering with Terrorblade, Nyx Assassin and Outworld Devourer.
Anti-Mage was having a nice time in the early phase, however they realised Anti Mage could not do much in team fight because Nyx Assassin and Outworld Devourer kept on burning his mana, including Terrorblade's reflection controlling the movement of Anti Mage.
So, they are played a split push with Anti Mage, but that did not go well for PSG.LGD as Navi was able to counter push with Terrorblade's Illusion and Nyx Assassin roaming the map with invisible ability.
In game 2, Navi picked IO and Gyrocopter combo picks again because PSG.LGD never banned one of them in the first banning phase. Navi got themselves the advantage of drafting in game 2 and the game went well for them. Gyrocopter even had Ultra Kill at the 14-minute mark in the game by contesting around the Roshan Pit.
Although Navi was able to advance into Grand Finals, Liquid was too strong, bringing down Navi with two easy wins.