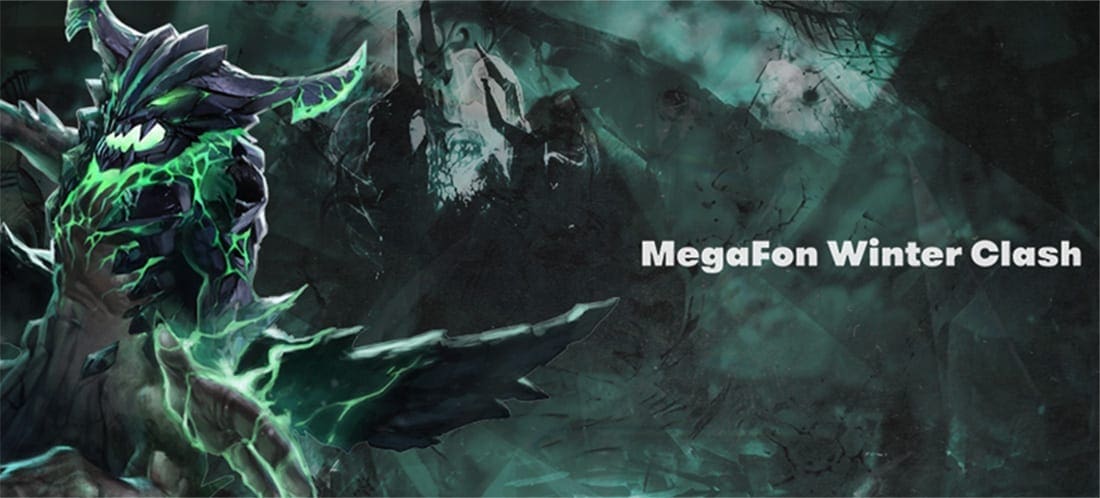 by in
Team Liquid confirmed their position as one of the best Dota 2 squads in the world after a flawless 2018 Megafon Winter Clash tournament.
In our review of Liquid's victory, we'll take a look through their journey at the tournament and those they vanquished along the way.
In the group stage, Miracle, the position one or two player from Team Liquid played four different heroes- Terrorblade, Phantom Assassin, Slark and Anti-Mage.
Team Liquid played a total of eighteen different heroes in four games, these picks prove that Team Liquid has no problem drafting — the only hero they repeated was Sand King.
In game one they took on Forward Gaming and drafted Terrorblade for Miracle and Timbersaw for Matumbaman, the carry from Team Liquid. Their flexibility of putting Miracle and Matumbaman in between position two certainly increased their web of drafting.
Liquid got themselves an advantage of 15,000 net worth points at the 22-minute mark. They had a good team fight around that time and traded Terrorblade and Shadow Demon for 6 enemies, including the respawn of the Lich.
Forward Gaming was forced to call GG when Team Liquid teared down their base.

Best Dota 2 esports betting sites
Liquid drafted Phantom Assassin for Miracle in game 2 and Miracle just went berserk in farming and killing.
Thanks to the support from Chen and Tidehunter, he secured himself a very good farm in the game. At the 18-minute mark, his Phantom Assassin had BattleFury, Desolator, Power Threat, and also 3 Wraith Band (stacking of Wraith Band is the trending built for a lot of agility carries in this patch).
Miracle got himself rampage by "bathing" in enemy Fountain before Forwards Gaming called GG.
PSG.LGD drafted Anti-Mage in game 1 against Liquid. Liquid reacted to that by picking Slark. Slark's Pounce now provides a mini silence to all heroes with escaping ability. Pounce in this latest patch provides a leashed state to the target, disallowing teleportation and mobility based abilities.
Anti-Mage cannot blink away while he was ganked by Slark, Anti-Mage had too much to worry about and could not farm safely in that game because of Slark. That game resulted in Liquid's victory when Anti-Mage buyback and feed again at 28-minute mark.
In game 3, Liquid draft Anti-Mage for Miracle, but PSG.LGD never countered Anti Mage with Slark or any strong disable. Anti-Mage just got himself over-farmed and won the game with sixteen kills, zero death and four assists. After defeating PSG.LGD, they advanced to Winner's Finals of the bracket and faced off Natus Vincere (Navi).
In game 1, they respected Navi's Axe and banned Axe in first banning phase. Team Liquid picked IO and Phantom Assassin, Miracle's Phantom Assassin enjoyed the game with 781 gold per minute and sixteen kills by the end of the game.
Navi had no way to comeback against the beast with Terrorblade as their core carry.
In game 2, Kuroky, the position five player from Team Liquid, carried the game along with GH, the position 4 from Team Liquid. Their dual support heroes – Tuskar and Chen – were doing roaming in that game. They crushed Navi and secure all laning advantage to their core without mercy, the game ended before the 18-minute mark because Navi had no way to recover from that situation.
After taking down Navi, their next match was to play against the winner of Loser's Finals – Navi vs PSG.LGD. As Navi able to stand out against PSG.LGD, Liquid had their rematch against Navi in the Grand Finals with advantage of starting with a 1-0 lead.
Miracle picked Mepoo in the last game of the tournament, although Navi drafted Monkey King and Axe beforehand.
Navi should put Monkey King in middle lane up against Mepoo instead of letting sniper playing mid in that game because Monkey King has better chance in harassing and controlling Mepoo.
Navi's mistake on that decision making was crucial and Miracle went unstoppable with nineteen kills and 828 golds per minute in that game.
Team Liquid showed the whole world they are ready to take on any Dota 2 team by winning the title without any lost in this tournament.
Learn more about betting on Dota 2 with help from our guide.